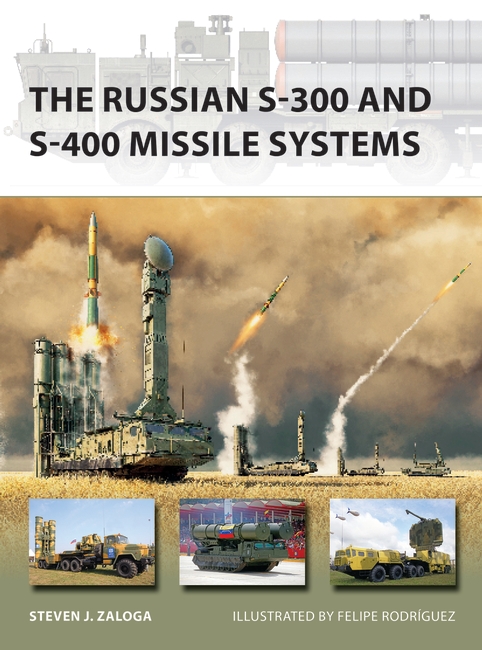 I seldom write books about missile systems even though this is my day-to-day profession. I'm a senior analyst with Teal Group Corporation and editor of their World Missile Briefing publication which surveys trends in international missile systems with a focus on the business and industrial side of the subject. So when Osprey asked me whether I'd be interested in doing a book on the Russian S-300/S-400 missile system, I readily agreed.
The S-300P is better known by its Western intelligence designators as the SA-10 Grumble, SA-20 Gargoyle, and various other names depending on the sub-variant. It has been in the news repeatedly over the past few years and has seen combat use in the current Ukrainian war as well as in the Syrian civil war. It was also used in other conflicts such as the Azeri-Armenian war over Nagorno-Karabakh and has featured in news stories about the antagonisms within NATO over Turkey's decision to purchase the S-400 system.
My original encounter with the S-300P system was at a display at the Moscow Aerospace Show (MAKS) in 1992, held at the Zhukovskiy airbase outside Moscow. This airbase was better known in the West during the Cold War as Ramenskoye as it was the main test base for Soviet aviation development. Aside from being able to inspect actual examples of the many types of equipment and missiles associated with the system, I was able to talk to the engineers in depth to learn more about its history. As a result, NVG315 The Russian S-300 and S-400 Missile Systems includes a great deal of previously unpublished material about how the system works.
I've seen and photographed the S-300P, S-300V, S-350 and S-400 systems in many different contexts, including subsequent MAKS exhibitions, the Russian Army's 'Army' show near Kubinka, and the international IDEX show held in Abu Dhabi in the United Arab Emirates. I was on the runway at Zhukovskiy in the summer of 2013 when the S-350 system was first unveiled to Vladimir Putin.
I've been keeping an eye on the S-300 program for well over three decades and, as a result, I have, in NVG 315, been able to write in considerable depth about one of the world's most famous and controversial missile systems.