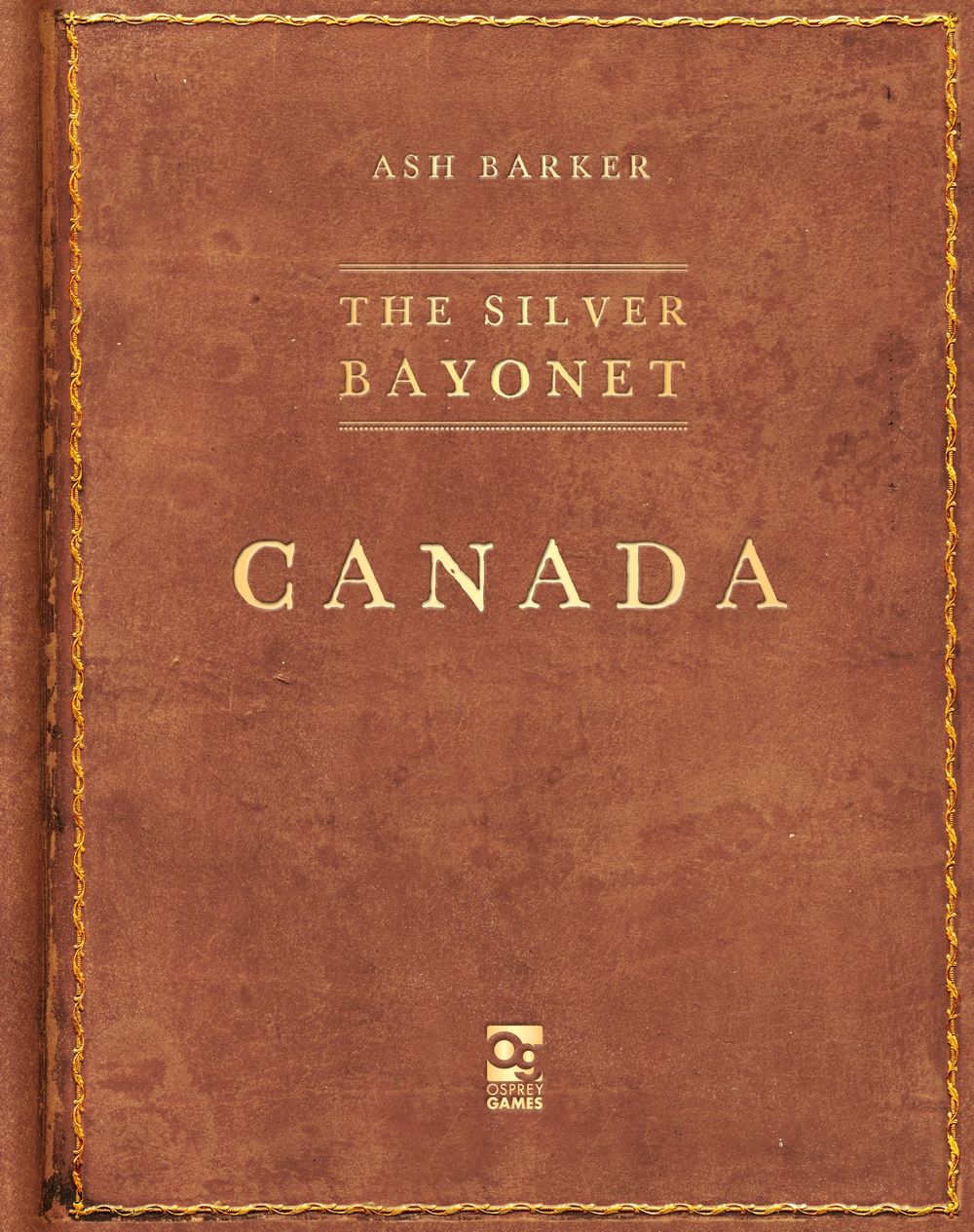 THE SILVER BAYONET: CANADA
Written by Ash Barker & illustrated by Brainbug Design
Explore a wild new frontier with solo, cooperative, and competitive scenarios and new soldiers, creatures, and equipment rooted in the history and folklore of Canada.

Far from the battlefields of Europe, another war is being fought. In the vast lands of North America, Britain and the United States clash once again and, in the shadow of this conflict, the otherworldly Harvestmen pursue their devious plans, feasting on the rage and terror of mortals. In the face of this menace, however, brave folk, seconded from the military or recruited from the local populace, band together to take the fight to the sinister Harvestmen and their minions.

Canada is a supplement for The Silver Bayonet that brings players and their officers across the Atlantic and straight into the War of 1812. It offers new scenarios, solo and cooperative as well as competitive; rules for recruiting US units; and creatures and challenges drawn
from Canadian history and folklore.
The Silver Bayonet: Canada will be available later this year.
Sign up to our newsletter and follow us on Twitter, Facebook and Instagram
to keep up with the latest news.