In today's blog post, author Michael Livingston talks about his most recent trip to Crécy's battlesite!
My first visit to Crécy – nearly ten years ago now – sparked the idea to write The Battle of Crécy: A Casebook with Kelly DeVries, a book that won the Distinguished Book Award from the Society for Military History in 2017.
My latest visit – this week – comes just after the publication of Crécy: Battle of Five Kings, my latest, most up-to-date, and most exciting study of this extraordinarily important medieval battle. It was, in many ways, my most satisfying visit.

On every other visit, I went straight to the battlefield – or, rather, the battlefields, plural, since each time I visited both the traditional site of the battle and the alternative possible site that I was investigating. This time, though, I began my visit to France where Edward III did: on the Cotentin Peninsula.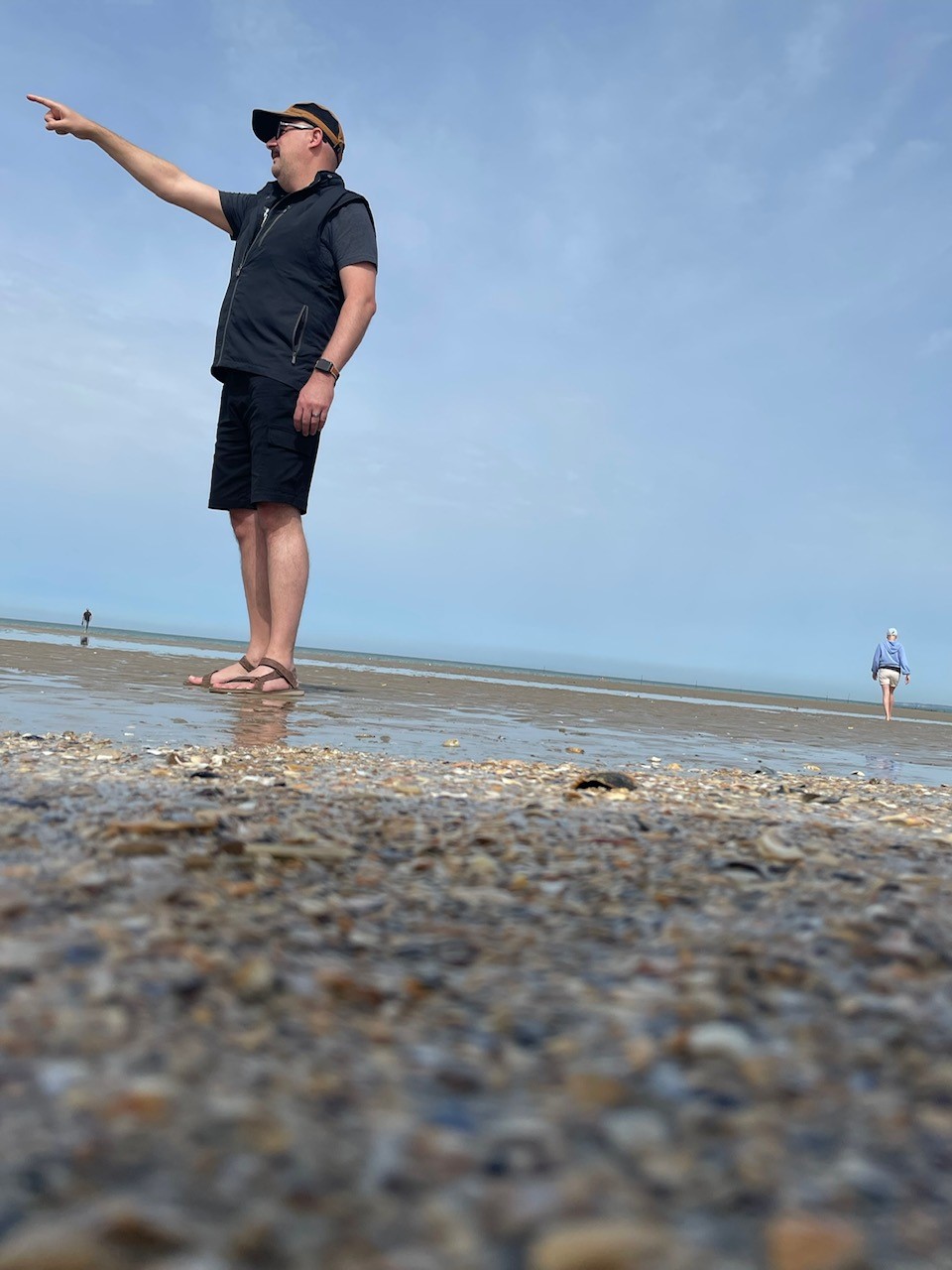 Here I am, at Utah Beach, just down the shore from Edward's arrival point, giving an extemporaneous speech on two monumental landings separated by 17 miles and 598 years. My family, held hostage by the fact that I'm the only one who can drive a manual car, listened with various degrees of attention. (That's my daughter in the background, running away to kick through tidal pools.)
It's safe to say that I raise my eyebrow at a lot of accepted beliefs in Crécy: Battle of Five Kings. From the location of the battle to its tactics, I reconsider everything as I start from the ground-up.

One of the ideas I set aside is the theory – touted by several prominent historians today – that Edward landed on this coastline of France with the plan to fight Philippe VI on a hill north of Crécy-en-Ponthieu. If fighting in Crécy-en-Ponthieu was the point, it's always seemed to me, Edward probably would've saved himself 200 miles of marching through foreign territory over multiple major rivers by landing at, say, La Crotoy. Having just driven the route with teenagers in tow, I'm more confident than ever in finding it a profoundly flawed thesis.

In my new book I go through the whole of Edward's campaign leading up to the major event of Crécy, and it has been a joy to follow those events on the ground over the past days. I didn't intend to write a guidebook, but in many ways I have.

Of course, most folks will come to Crécy: Battle of Five Kings for what I have to say about the battle – most notably, my conclusion that it didn't happen on that traditional site and more likely occurred several miles away to the south.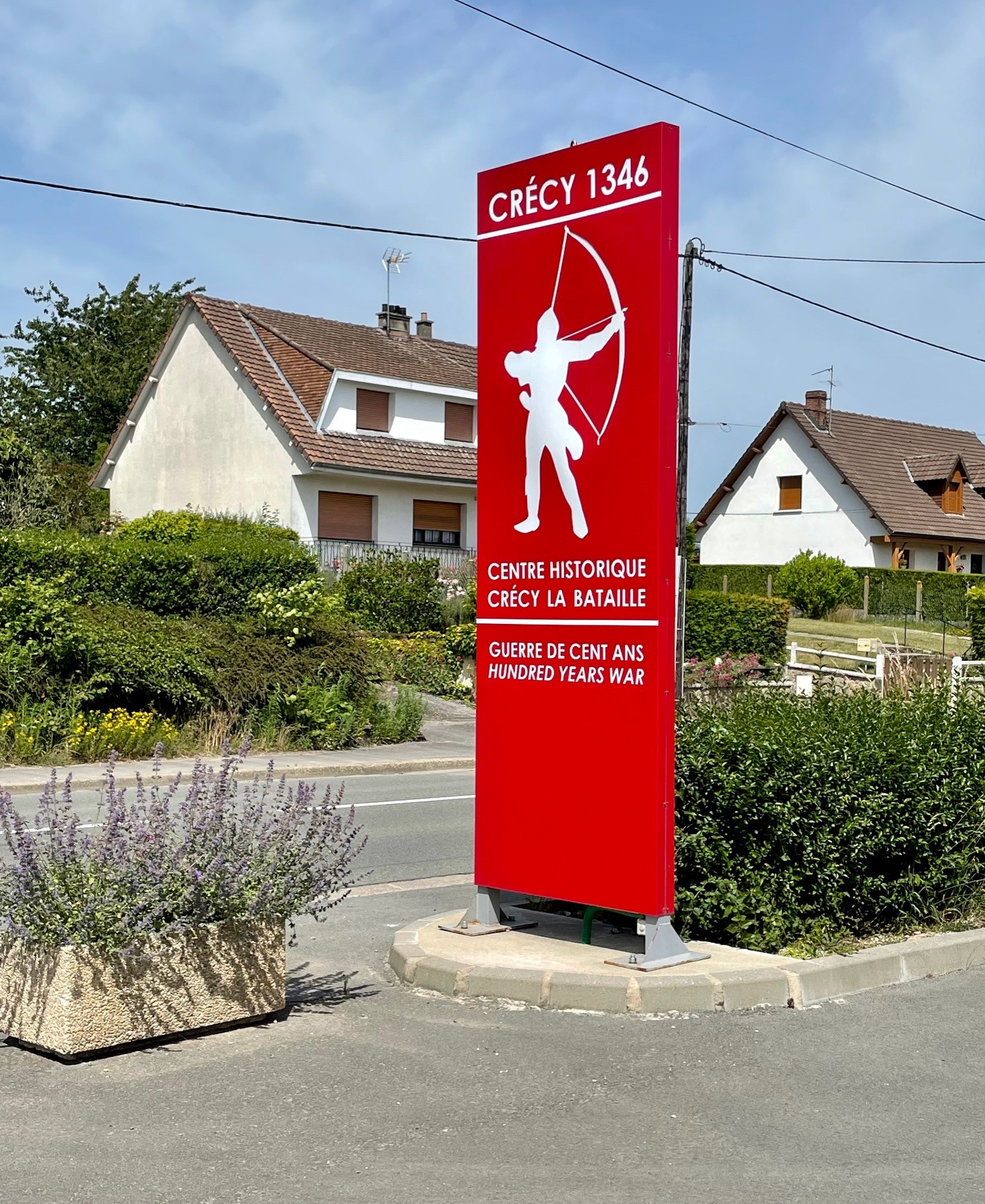 This new story of the battle is not the one told in the terrific new museum that's been built in the town of Crécy-en-Ponthieu. They've still got the old story – one that I think doesn't make sense in a place that also doesn't make sense – but I enjoyed visiting nonetheless. It's a major improvement over the museum that was formerly in town. The staff were helpful. The video was fun. I bought a mug.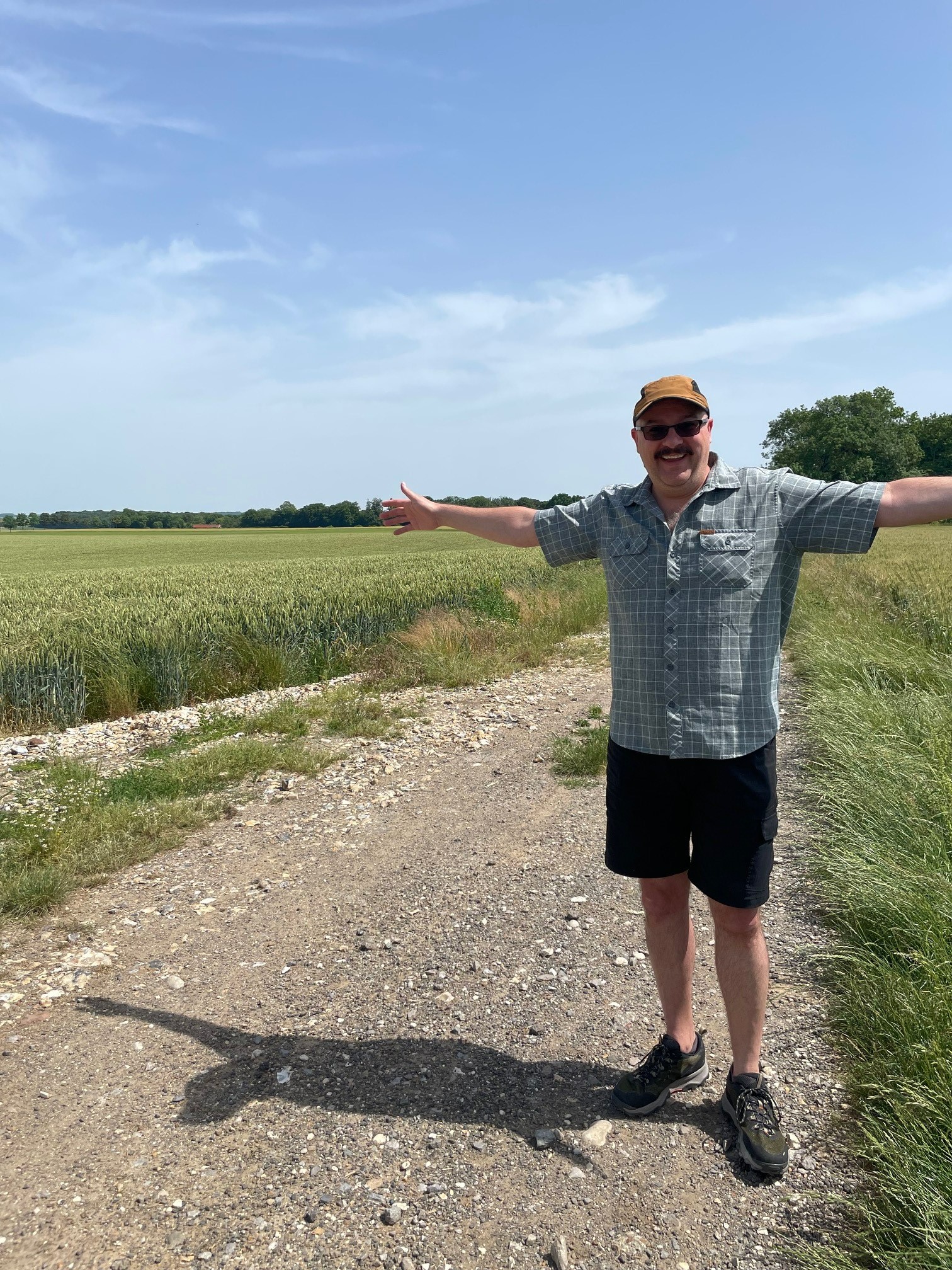 As for my theory, here I am on my alternative site, still lecturing to the family, who a few days into the trip have begun to wonder out loud if I lied when I said I was taking them to some place fun in France. My wife apparently thought I meant Disneyland Paris.

I have assured them, of course, that history is more fun.

The Mouse has nothing on the past.

Michael Livingston
The Citadel
June 2022
Crecy: Battle of Five Kings is available in all formats on our website