On the blog today, author Anthony Rogers gives us an insight into researching photographs for his new book Battle of Malta.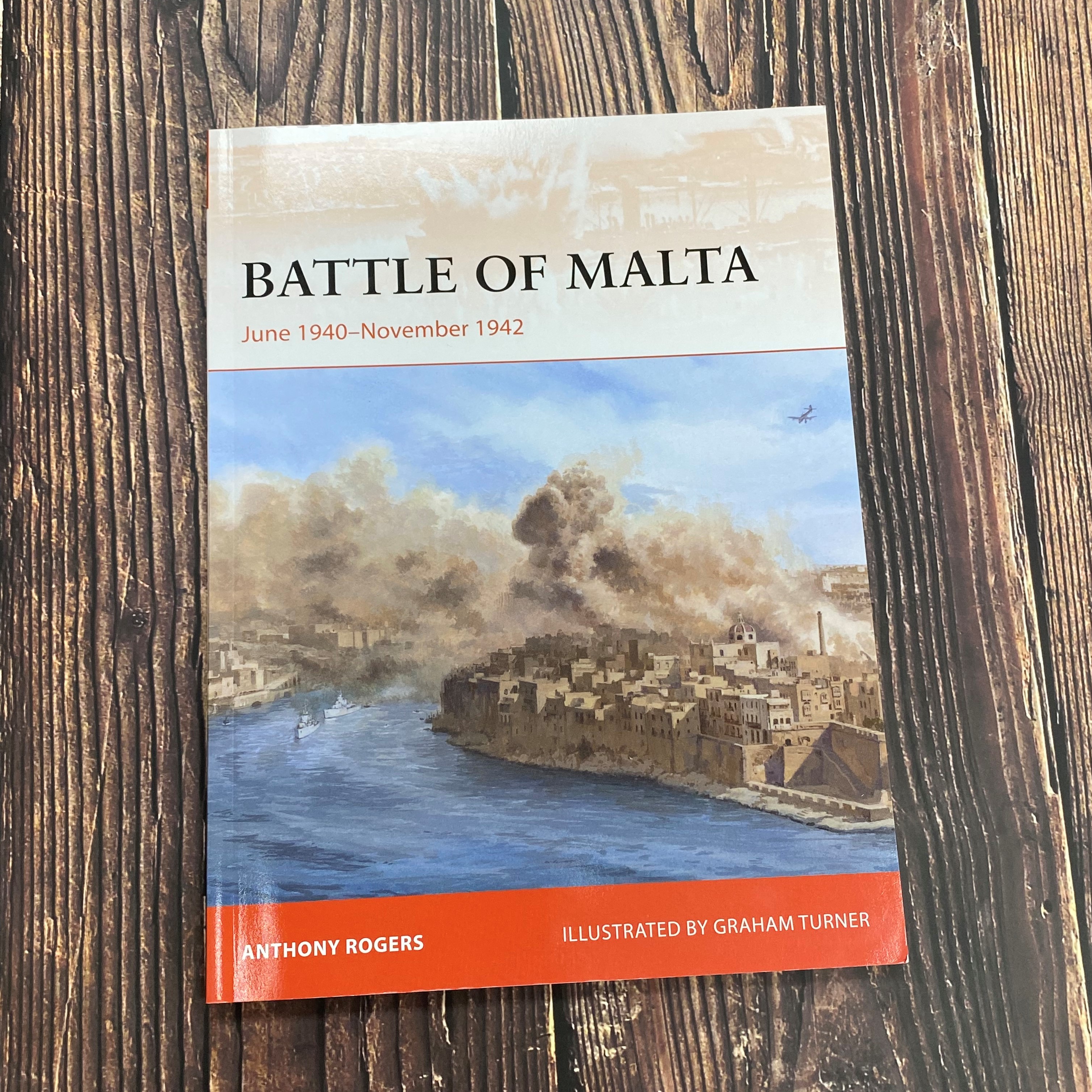 Battle of Malta is a detailed, but necessarily concise, account about Britain's Mediterranean outpost during 1940–42. It was important to get the balance right between the decisive air war, all-important naval operations and oft-ignored daily routine of land forces. I hope I have achieved this.
Much time and effort were spent on producing a series of maps. To this end, whenever possible, original wartime maps and map references of key positions were cross-referenced with period aerial photographs and modern-day satellite imagery.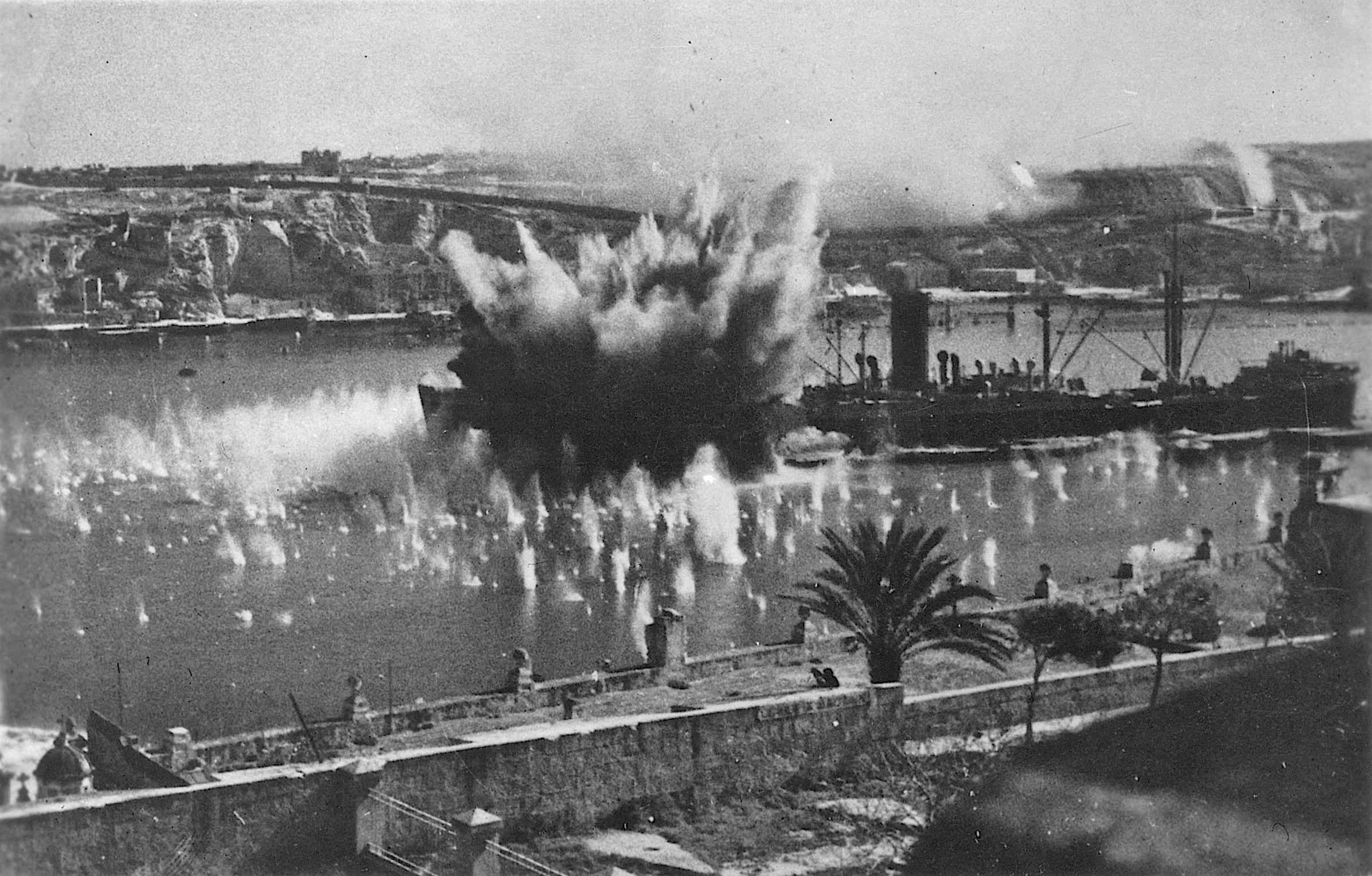 Long accepted as Talabot in March 1942, this is, in fact, a Cameron-class vessel, almost certainly Perthshire, during a Ju 87 Stuka attack in the afternoon of 23 March 1941, when the freighter was damaged by a bomb hit for'ard.
(Anthony Rogers Collection)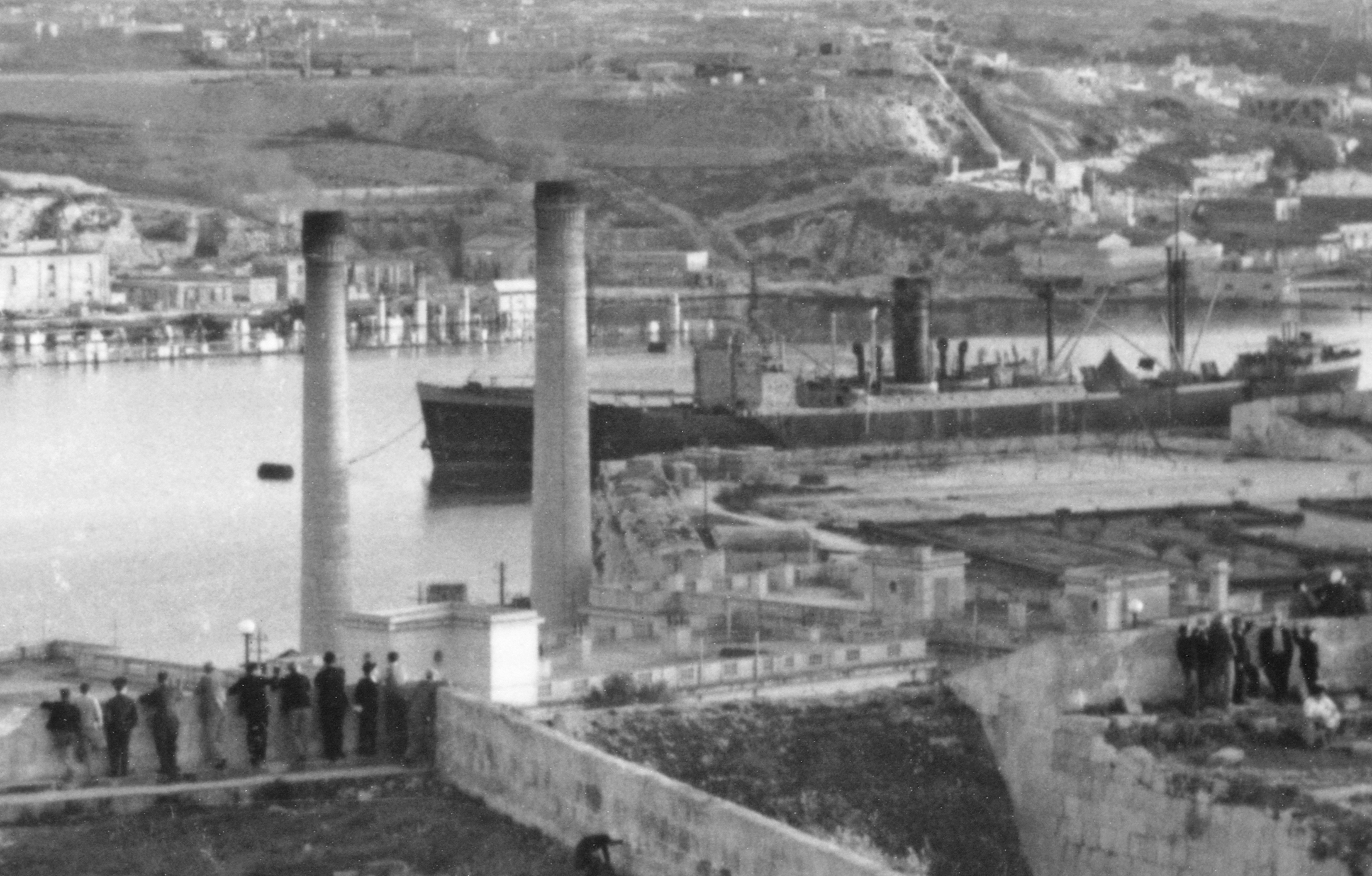 Detail from a photograph of Perthshire at Grand Harbour, March/April 1941.
(Anthony Rogers Collection)
Photos in the book were acquired over many years and from many sources. Some are previously unpublished. I also included one of the most reproduced images of the battle. It appears, possibly for the first time, in the 1944 HMSO publication The Air Battle of Malta, with the caption: 'THE TALABOT gets it. Many a supply ship reached Malta safely only to be sunk at anchor.' Initially, I had considered this iconic image as the basis for one of three illustrations by artist Graham Turner. But when I sought additional reference images of Talabot, I was surprised to notice inconsistencies in the appearance of what looked like two different ships. This led to a debate between myself and others, which remained inconclusive, until I chanced upon another photo. It had been taken from further away than that depicting the bombing of what was supposedly Talabot, but apparently showed the same ship at the same mooring in Malta's Grand Harbour. By examining other frames in the negative strip, I was able to date the image to between 18 March and 6 April 1941.
The only merchantmen to have reached Malta during this period were those of convoy 'M.W.6'. The ship could only be Perthshire (10,496 GT), the same Cameron-class vessel as that photographed under air attack and quite different to the Swedish-built, Norwegian-owned Talabot (6,798 GT).
It is always satisfying for a historian to be able to present hitherto unknown facts and, for me, this was something of a 'eureka' moment.
Having decided to select another subject for the artist, I concentrated on identifying the ship in the disputed image. Was she, in fact, Perthshire, or another Cameron-class vessel? There was one further possibility. Perthshire's sister ship Clan Macaulay (10,492 GT) had already survived two Malta convoys, before completing a third on 10 January 1941. Although it has so far not been possible to determine where in Grand Harbour she was berthed, it is known that Clan Macaulay was damaged as a result of air attacks on 19 January – the last day of what became known as the 'Illustrious Blitz' – and again on 21 February, shortly before leaving Malta and returning to Egypt.
My feeling is that the misidentified ship is Perthshire. She had arrived at Malta's Grand Harbour on 23 March 1941; Talabot exactly one year later, on 23 March 1942. Both were moored at No. 6 buoy, where both were targeted by German bombers.
Only the damaged Perthshire would leave Malta, departing for Egypt on 19 April 1941. When flames resulting from air attacks threatened to detonate her dangerous cargo of ammunition, Talabot was scuttled. She remained in situ until late 1945 (an image showing the partially submerged wreck may be seen in Battle of Malta).
The South African salvage vessel Gamtoos was at Malta in summer/autumn of 1945. During this time much of the superstructure was removed from Talabot. It would seem that flooded compartments were pumped out sufficiently for the wreck to be re-floated. Apparently, the hulk had then drifted, only to founder just off Marina Pinto, and not far from No. 6 buoy. The last of the wreckage was eventually cleared in 1985.
If you enjoyed today's blog post you can order a copy of the book here