In today's blog post, we're looking at three fantastic pieces of artwork from three of our September 2021 titles. Let us know what you think in the comments section and, if you would like to see any artwork from any of our October titles, be sure to mention that too!
COM 139: Dornier Do 217 Units of World War 2 by Chris Goss
Artwork by Janusz Swiatlon and Mark Postlethwaite

This first illustration, requested by AdamC, is an aircraft from Hauptmann Walter Scheiner's 8./KG 2 that was rushed to Cognac in Operation Stockdorf in November 1942. The lack of any visible Werknummer makes it hard to positively identify this aircraft, but it was probably a replacement for U5+KS Wk-Nr 5446, which crashed at Erches, near Montdidier on 25 May 1942, killing the then Staffelkapitän Hauptmann Hubertus Piper, pilot Oberfeldwebel Otto Zöke, two crew and two groundcrew. The next mention of an aircraft bearing the U5+KS code is on 24 March 1944, when Do 217M-1 Wk-Nr 326254 suffered damage in an accident.
CAM 367: The Finnish-Soviet Winter War 1939–40 by David Murphy
Artwork by Johnny Shumate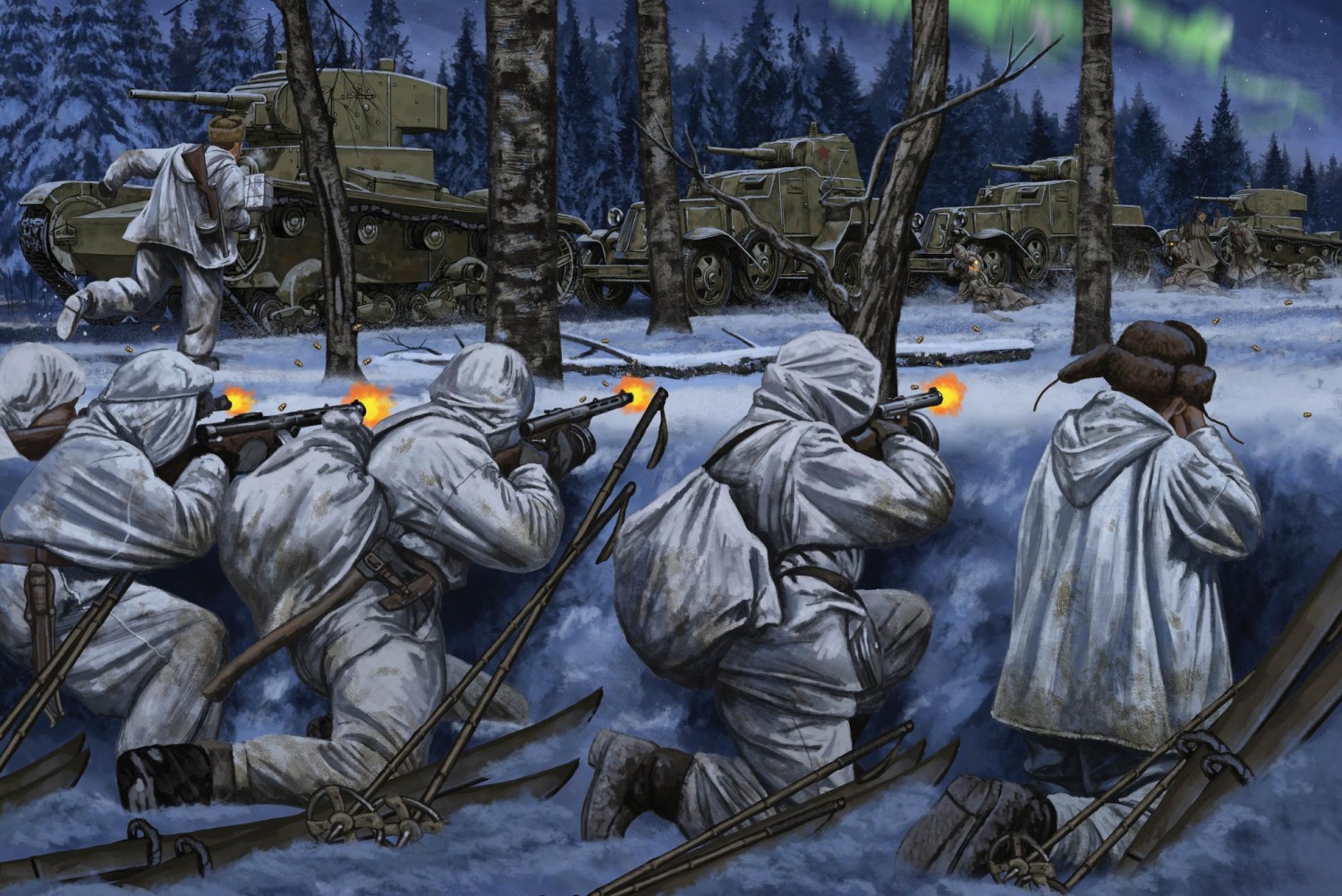 This next piece of artwork, requested by PAUL W and GI Gene, depicts the attack on the Soviet 44th Division on 1 January 1940. In the motti actions that typified this war, the Finns used the mobility provided by skis to great advantage. For the immobilized column of the Soviet 44th Division shown here, the New Year opened with a night-time attack by Finnish ski parties. The raiding Finnish parties have established themselves along both sides of the road in order to be able to fire down its axis.
CAM 368: Stalingrad 1942–43 (2) by Robert Forczyk
Artwork by Steve Noon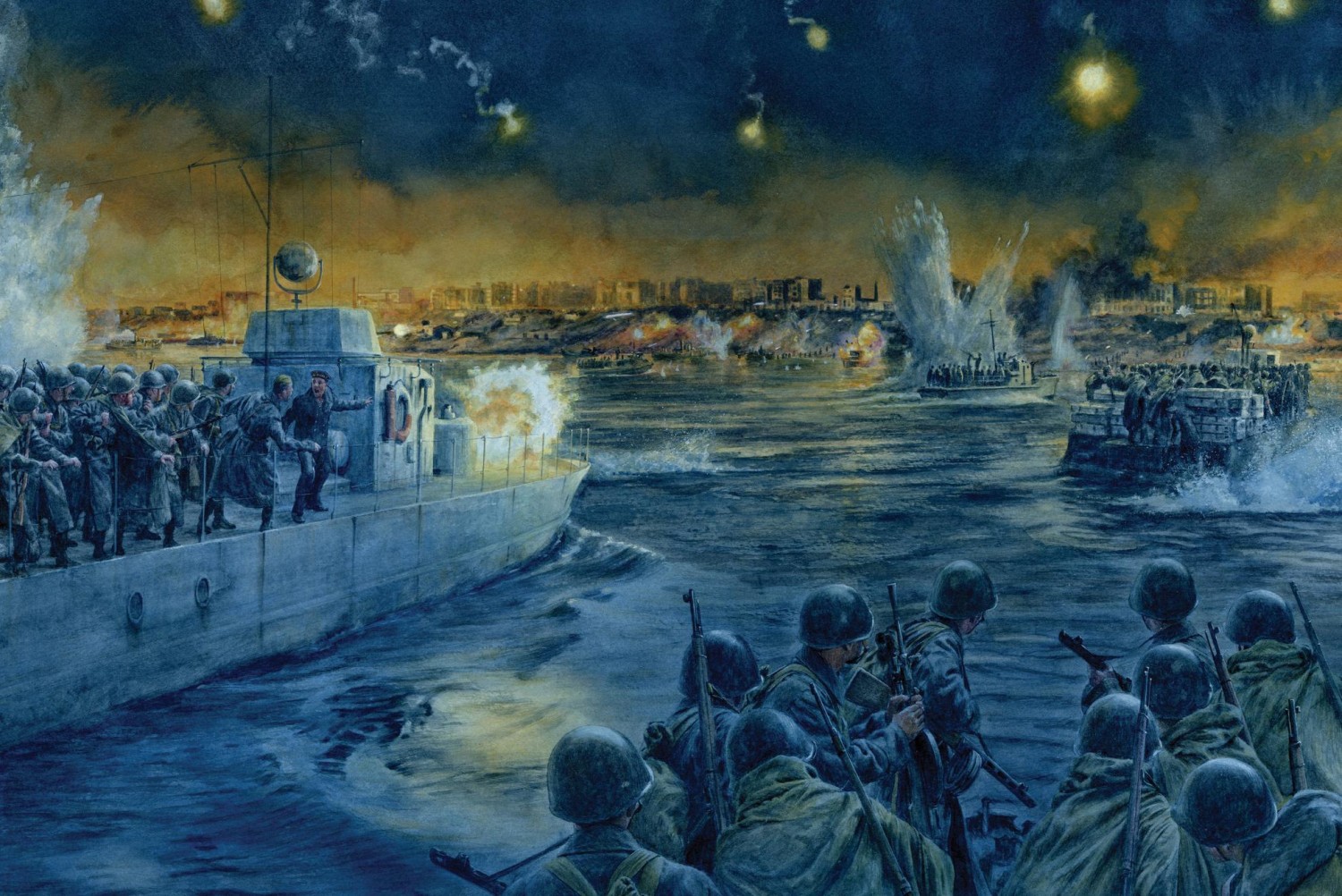 This final plate, requested by Division azul, shows Rodimtsez crossing the Volga at 2100hrs on 15 September 1942. As soon as it was dark enough, the crossing began, but the Germans on the western bank detected activity on the river and launched flares, which illuminated the area. Immediately, the Germans opened fire with MG34 machine guns and a 3.7cm anti-tank gun. In this scene, the anti-tank gun has scored a lucky hit on one of the lead boats. The other boats, consisting of a mix of K- and R-type motor launches, are attempting to avoid the enemy shell splashes, while an armoured gunboat returns fire against the German positions.