In May we're releasing Imperium: Classics and Imperium: Legends, two standalone deck-building civilization games designed by Nigel Buckle and Dávid Turczi.
Today on the blog we're looking at the Persians (also known as the Achaemenid Empire), an ancient Iranian empire which ranged at its peak from the Indus Valley in India to the Balkans, spanning around 5.5 million square kilometres, with its cultural influences extending even further than this.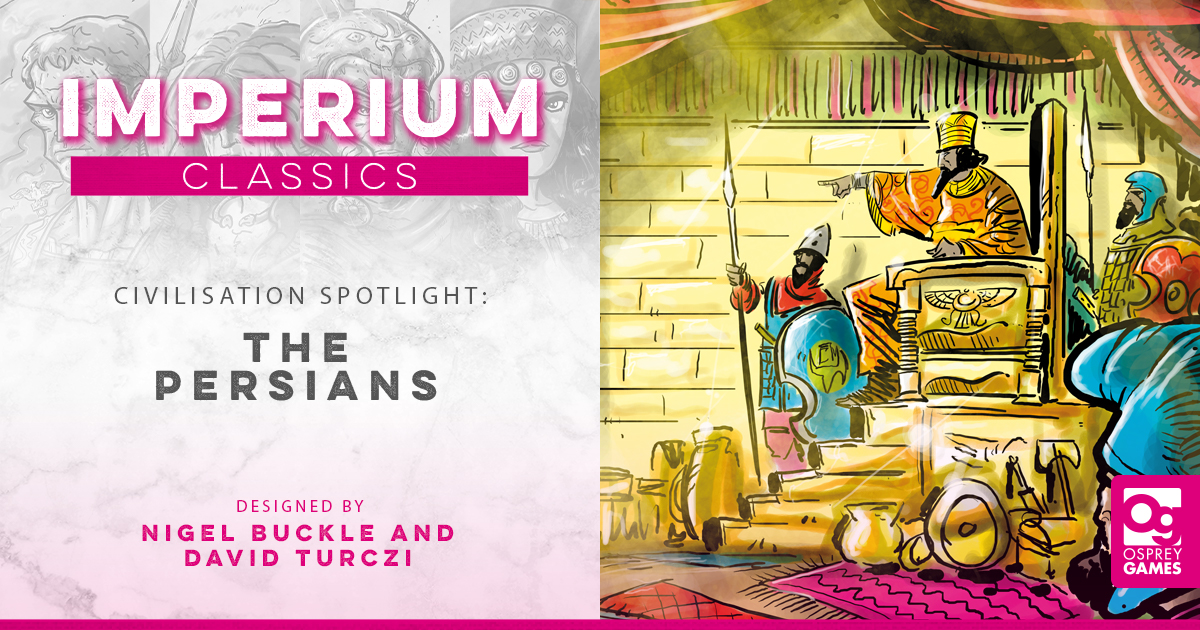 The Persians formed such a vast empire by giving the various regions some autonomy using the satrapy system. In the game this is represented by tributaries, and Persia has more of these cards in their deck than any other nation; the Lydians, the Median Empire and the Babylonians. However, to do well as the Persians you are going to want to acquire more and starting with two conquer cards will aid you – if you can generate the population to use them.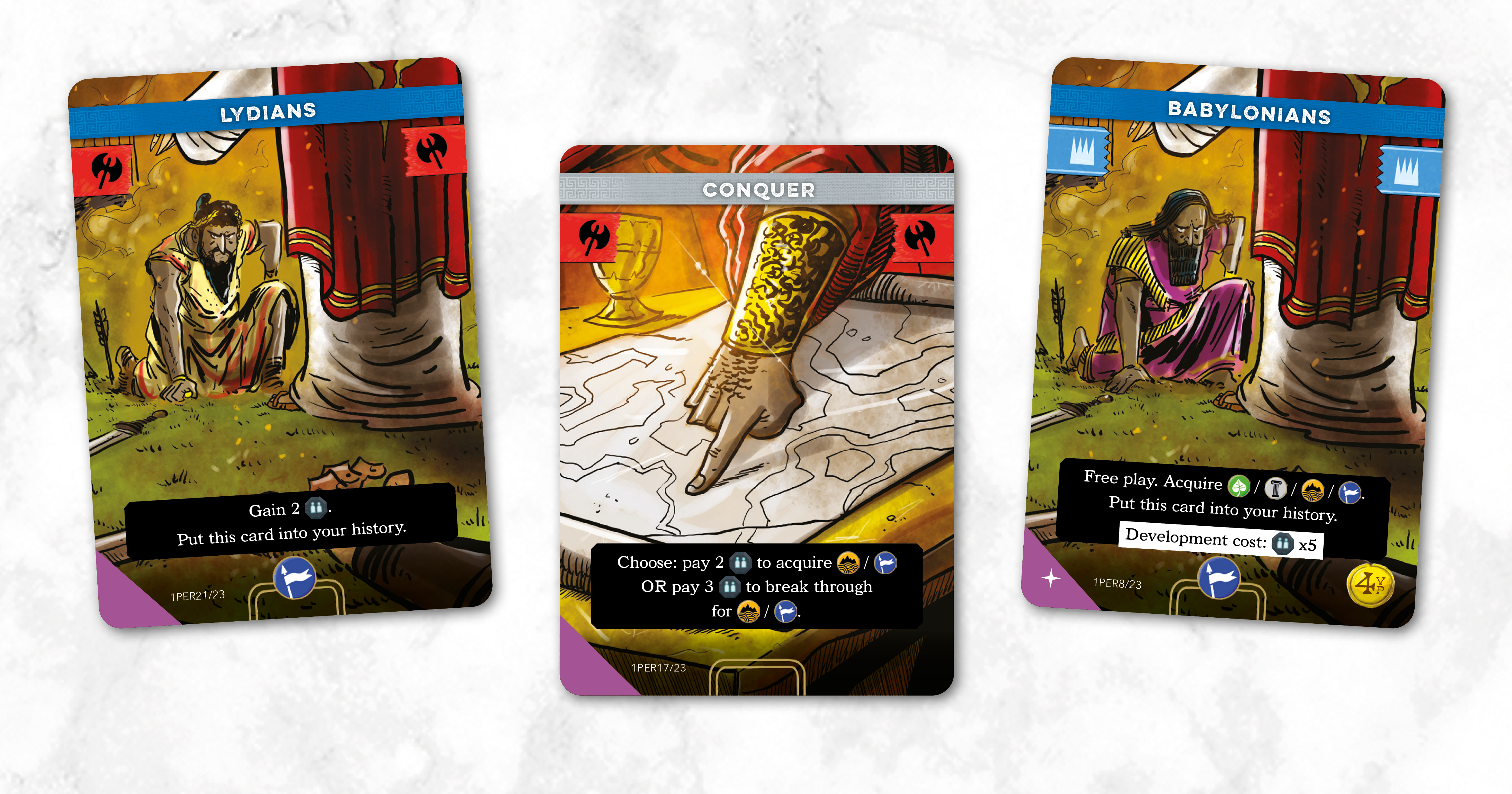 Within the Persian development cards are several strategies you could pursue. If your opponents have acquired cities (or you are facing the Greeks) then you might want to develop your mighty battering ram, which allows you to continue to breakthrough for tributaries and forces your opponents to abandon (discard) a city each time you play it. Alternatively, you may decide to take advantage of your Satrap card and gain an action, but this card needs a steady supply of materials which you could ensure with your Windmills. The cultural influence of Persia is represented by the Persian Gold card, this card gives everyone, including you, materials, but also causes unrest for your opponents.
As the Persians you will be especially on the lookout for cards in the market with scoring multipliers. As you can amass a big stack of materials, tributaries, and sometimes regions, these will be of prime interest to you, but in the mid-game turning to playing Glory and amassing Fame is another option to score high - especially if you're playing against someone like Rome who also seeks to gain fame.
Imperium: Classics and Imperium: Legends are coming out in May 2021. Each box gives you 8 civilisations to lead to glory, and can be combined with one another for a total of 16 civilisations. Preorder your copies today!


Read more about Imperium on our other spotlight blogs:
The Carthaginians
The Egyptians
The Mauryans
The Celts
The Qin Dynasty
The Romans
The Macedonians
The Minoans
The Olmecs
The Scythians
The Atlanteans
The Arthurians
The Vikings