Today on the blog, we're looking at a few wonderful pieces of artwork from three of our April 2020 books. Let us know what you think in the comments section. If there are any May titles you would like to see the artwork from, don't forget to mention that too.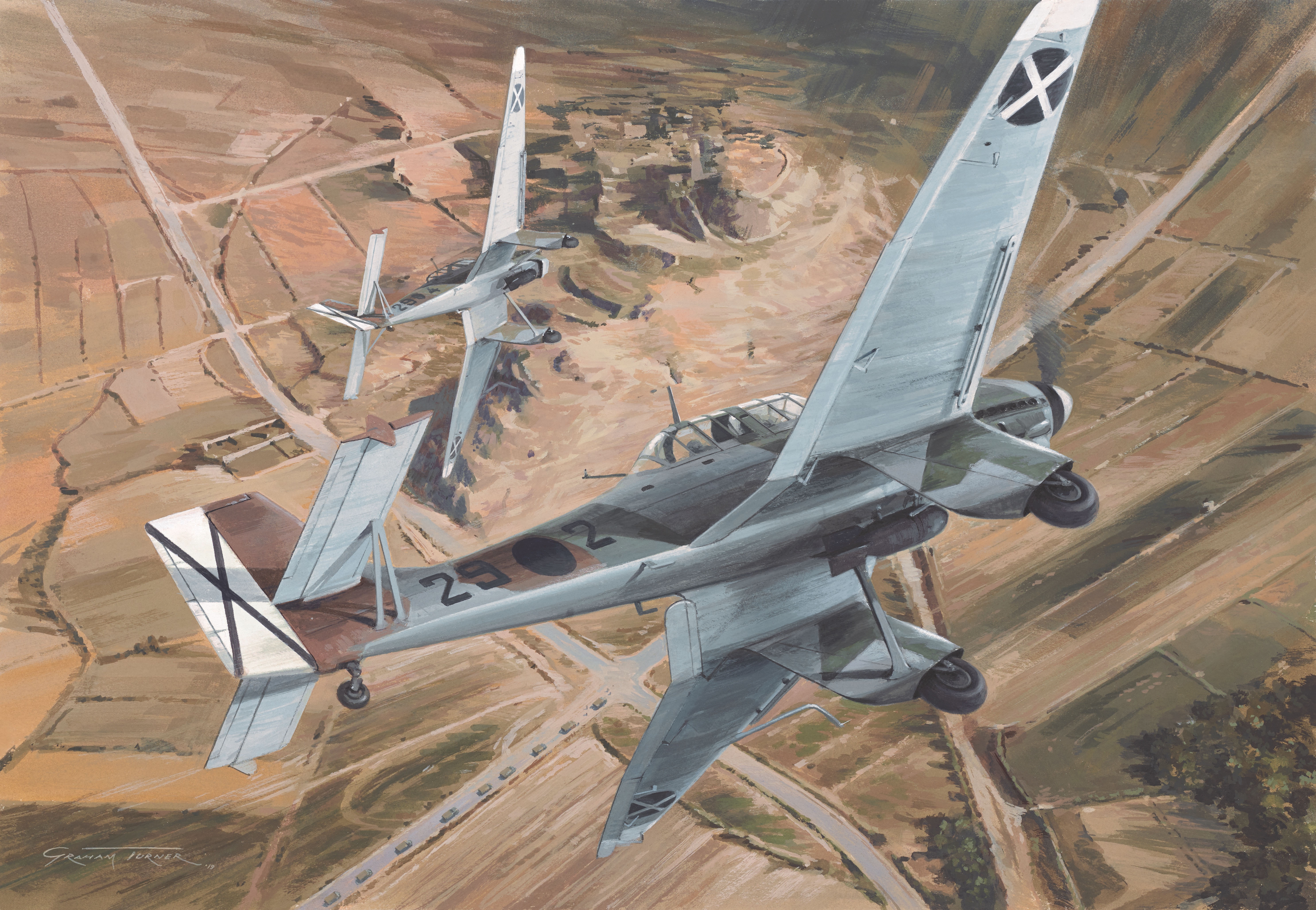 This image, requested by PAUL W, depicts a flight of Stukas from K/88 attacking the key highway junction at Ocala del Obispo, diving from 9,000ft to score a direct hit on the crossroads with a 500kg bomb. While it was an impressive feat of aerial marksmanship, the dry ground enabled the Republican Army to simply drive its columns around the huge crater made by the Stukas.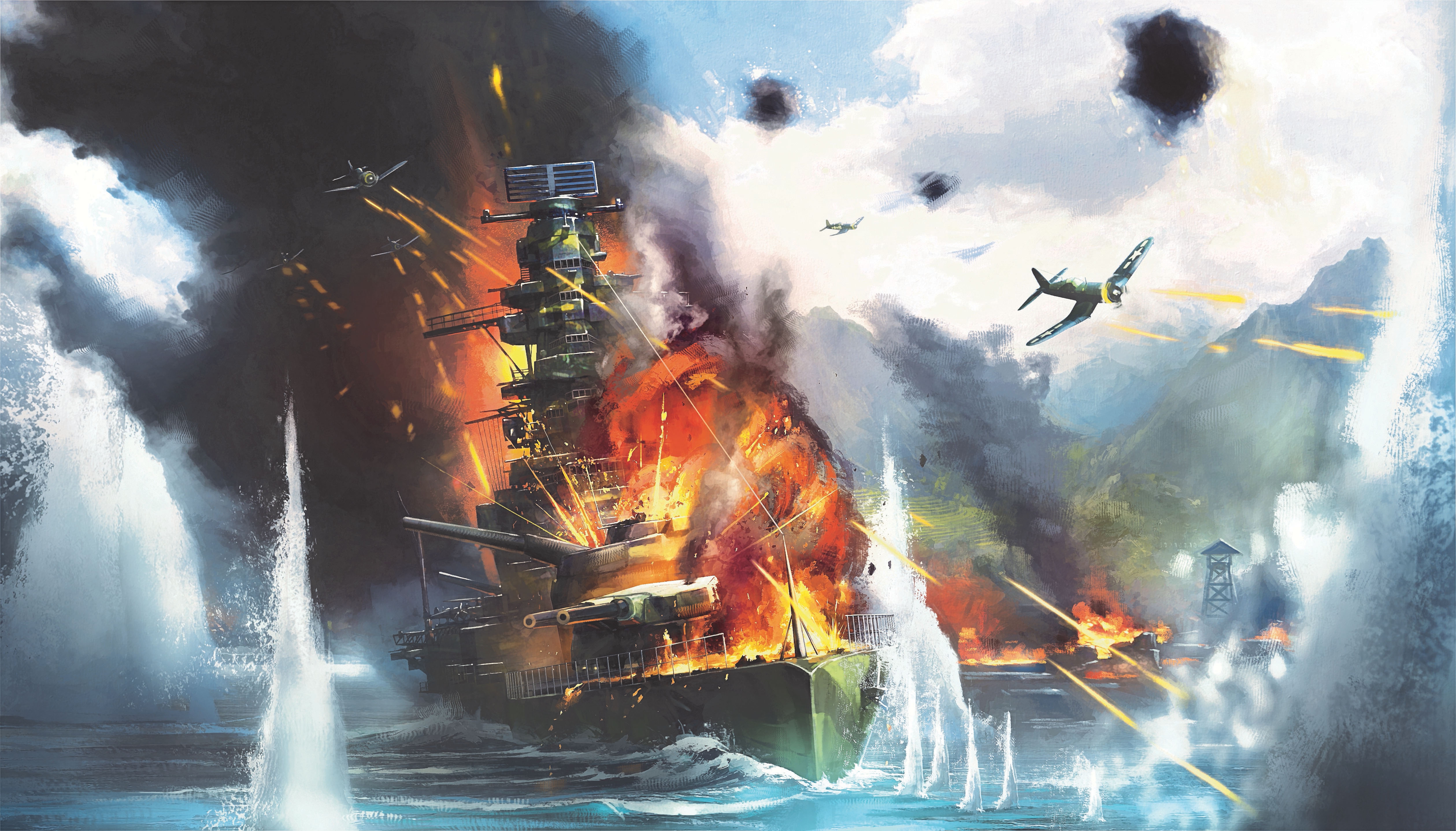 This next piece of artwork, requested by Gi Gene, shows USS Hancock (CV-17)'s VBF-6 attacking the Japanese Hybrid battleship-carrier Ise on 28 July 1945.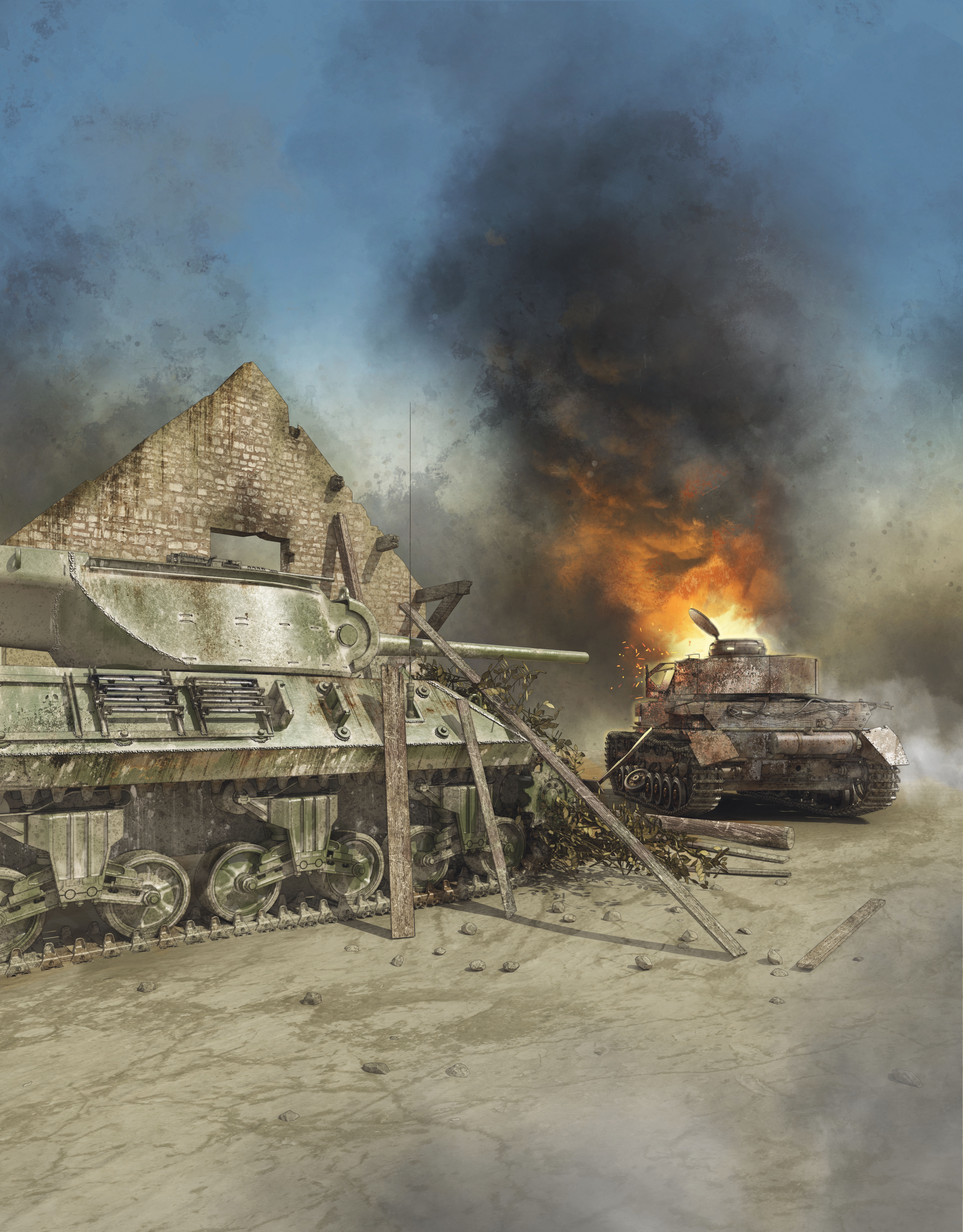 This last piece of artwork depicts the final Hitlerjugend assault on the Dom Bütgenbach manor farm on 21 December 1944. On that day, a few tanks from the I./SS-Panzer-Regiment 12 penetrated through the initial US infantry defenses. They reached as far as the manor farm itself, where the regiment's headquarters was located. The HQ was defended by C Company, 703rd Tank Destroyer Battalion, which had 12 M36 90mm GMCs in the vicinity, a few like this one, within the farmyard. By the afternoon, the tank destroyers had repulsed the attack, knocking out several German vehicles, including this PzKpfw IV commanded by Sturmmann Heinz Müller of 5.Kompanie, SS-Pz.Rgt.12.