The Osprey Sale is running until the end of February, and to help you add some great games to your collection we've been looking at what's on offer. Last week we looked at 10 board games you could get for under £15, today we're looking at 10 wargames. Of course, there are plenty of other things on offer, so be sure to browse the webstore to find yourself a great deal!
Frostgrave: Fantasy Wargames in the Frozen City
Written by Joseph A. McCullough
Available for £10.49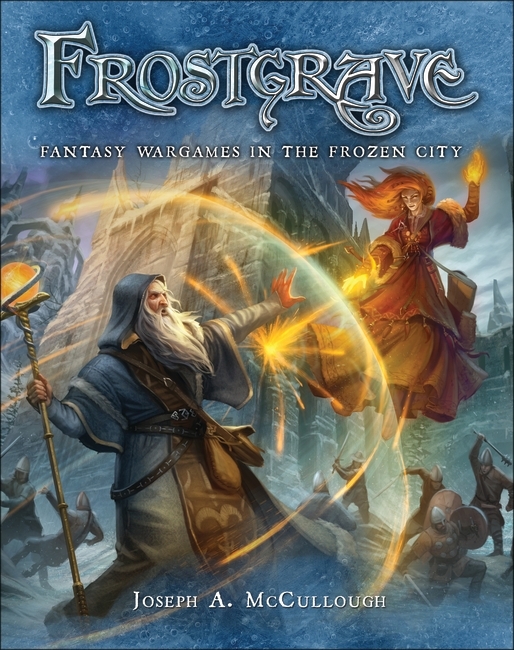 Amidst the frozen ruins of an ancient city, wizards battle in the hopes of discovering the treasures of a fallen empire. In this fantasy skirmish wargame, each player takes on the role of a wizard from one of ten schools of magic, and builds his band of followers. The wizard's apprentice will usually accompany his master, and more than a dozen other henchman types are available for hire, from lowly thugs to heavily armoured knights and stealthy thieves. Wizards can expand their magical knowledge by unlocking ancient secrets and may learn up to 80 different spells. While individual games of Frostgrave are quick and can easily be played in an hour or two, it is by connecting them into an ongoing campaign that players will find the most enjoyment. The scenarios given in the book are merely the beginning of the limitless adventures that can be found amidst the ruins of the Frozen City.
Order your copy of Frostgrave today!
Dracula's America: Shadows of the West
Written by Jonathan Haythornthwaite
Available for £6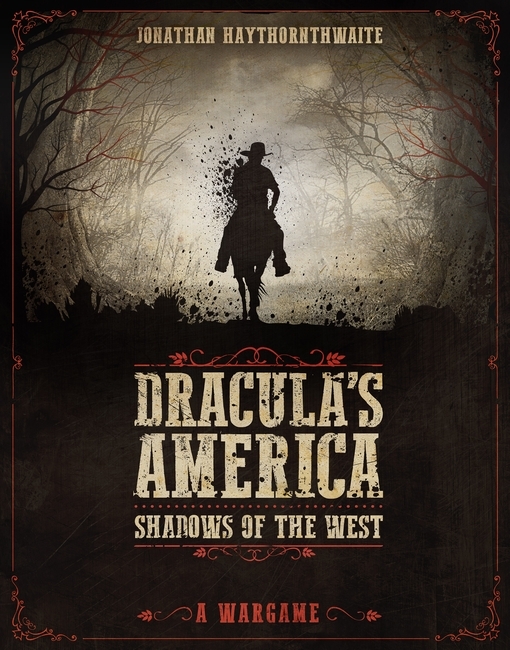 It is 1875, and Count Dracula is President of the United States of America.
In the wake of the Civil War, with the country struggling to regain its balance, Dracula seized power. The Count's thralls assassinated President Lincoln and his entire administration in a single night and, in the ensuing chaos, their master made his move. Dominating the Senate, he declared himself President-for-Life, and now rules the Union with fear and an iron fist. His vampiric progeny, the Coven of the Red Hand, infest every strata of society, and enforce Dracula's will with ruthless efficiency.
Drawn by the shadows gathering across the nation, secretive cults and evil creatures emerge from their lairs to thrive in the darkness of the new regime. Fleeing from the oppression and menace of the East, hordes of pioneers head to the West, hoping for a new life.
Dracula's greed, however, knows no bounds, and his reach is long…
Dracula's America: Shadows of the West is a skirmish game of gothic horror set in an alternate Old West. Secret wars rage across the country - from bustling boom-towns to the most remote wilderness - as cults and secret societies fight for power and survival. Players will throw their support behind one of these factions, and will lead a Posse in fast-paced, cinematic battles for dominance and survival.
Head into the Weird West with Dracula's America: Shadows of the West
Zona Alfa: Salvage and Survival in the Exclusion Zone
Written by Patrick Todoroff
Available for £12.99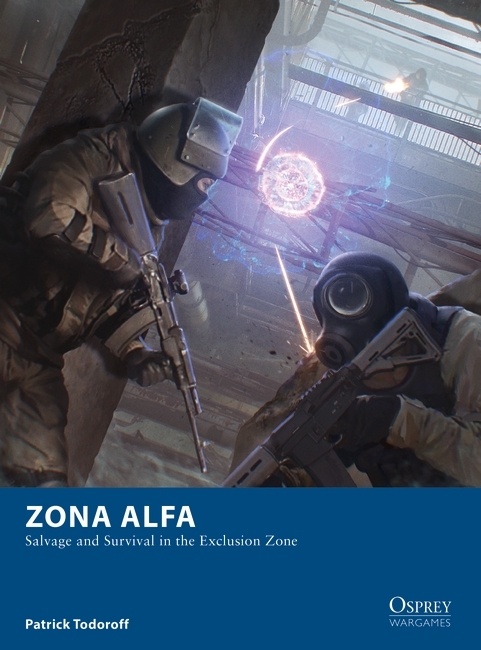 Zona Alfa is a set of simple, fast-play skirmish rules for scavenging, exploring, and surviving in a near-future, post-apocalyptic Eastern European setting. Players take on the role of bandits, mercenaries, and military units fighting over the blasted Exclusion Zone and its abandoned artefacts. Customise your fighters with a variety of weapons and specialisms to create your ideal warband. With extended rules for campaigns, character progression, terrain, and environmental hazards, Zona Alfa contains all the tools required to engage in blistering firefights within the Exclusion Zone.
Start exploring the Exclusion Zone by ordering your copy of Zona Alfa today!
Last Days: Zombie Apocalypse
Written by Ash Barker
Available for £13.99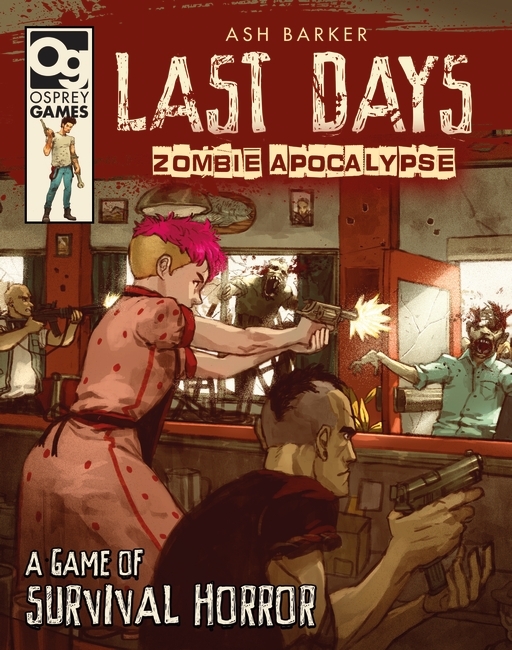 Last Days: Zombie Apocalypse is a skirmish-scale miniatures game of survival horror. It pits players against each other in a nightmarish near-future where the dead have returned to life and are feasting on the living.
Players build their own factions, representing desperate civilians, military personnel, or hardened survivors, and must explore, scavenge, and fight in order to survive another day. Rival gangs are only one of the dangers they face - mindless zombies wander the streets, driven by insatiable hunger and drawn by the sound of combat!
A gang's ability to scavenge is as vital as their combat ability, and players must ensure that they have the resources to survive in this hostile world. Scenarios and campaigns allow you to develop your gang, gain experience and recruit new henchmen to build up your strength or replace the inevitable casualties of the zombie apocalypse.
Will you survive the Zombie Apocalypse? Order your copy of Last Days today!
Scrappers: Post-Apocalyptic Skirmish Wargames
Written by Robert A. Faust and Andrew N. Davies
Available for £10
More than 150 years have passed since the apocalypse that nearly destroyed the Earth. Today, the planet is a torn remnant of its former glory, ravaged by nuclear fallout and mutagens. New lifeforms - Mutants and Synthetics - challenge True Humanity for dominance, while warring factions compete for survival and supremacy, and all must carve out their place in this brutal landscape, or else perish as billions before them. Scrappers is skirmish miniatures game set in the wastelands, where players assemble Scrapper Crews and send them out to scavenge scraps of Ancient technology and battle rival factions. Explorers, cultists and raiders clash with mutated creatures, robotic soldiers and embittered True Humans in this wargame of salvage and survival in the ruins of the future.
Order your copy of Scrappers: Post-Apocalyptic Skirmish Wargames today!
Frostgrave: Ghost Archipelago
Written by Joseph A. McCullough
Available for £6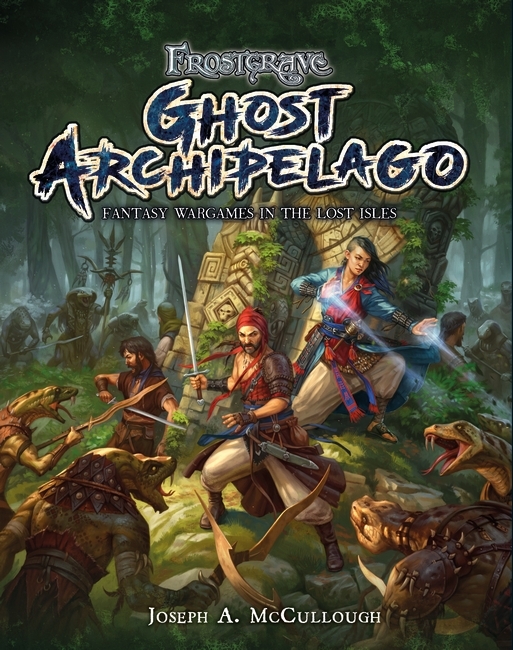 The Ghost Archipelago has returned. A vast island chain, covered in the ruins of ancient civilizations, the Archipelago appears every few centuries, far out in the southern ocean. At such times, pirates, adventurers, wizards, and legendary heroes all descend upon the islands in the hopes of finding lost treasures and powerful artefacts. A few, drawn by the blood of their ancestors, search for the fabled Crystal Pool, whose waters grant abilities far beyond those of normal men. It is only the bravest, however, who venture into the islands, for they are filled with numerous deadly threats. Cannibal tribes, sorcerous snake-men, and poisonous water-beasts all inhabit the island ruins, guarding their treasure hordes and setting traps for the unwary.
In this wargame, set in the world of Frostgrave, players take on the role of Heritors, mighty warriors whose ancestors drank from the Crystal Pool. These Heritors lead their small, handpicked teams of spellcasters, rogues, and treasure hunters into the ever-shifting labyrinth of the Ghost Archipelago. Using the same rules system as Frostgrave, this standalone wargame focuses on heroes who draw on the power in their blood to perform nigh-impossible feats of strength and agility. This game also includes 30 spells drawn from five schools of magic, a host of soldier types, challenging scenarios, treasure tables, and a full bestiary of the most common creatures that inhabit the Lost Isles.
Order your copy of Frostgrave: Ghost Archipelago today and start your adventures on the Lost Isles.
Burrows & Badgers
Written by Michael Lovejoy
Available for £13.99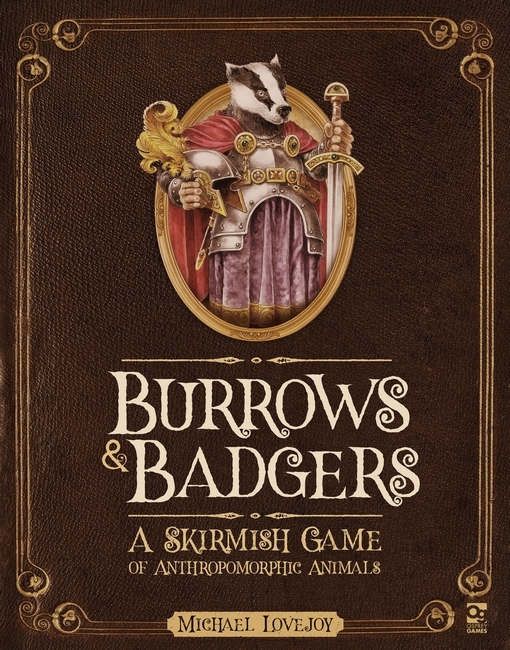 Burrows & Badgers is a tabletop skirmish game set in the ancient realm of Northymbra, a kingdom where mice, badgers, toads and other animals wear armour, wield swords, and cast magic spells.
Your tabletop becomes part of the Kingdom of Northymbra, whose ruined villages, haunted forests, and misty marshes play host to brutal ambushes and desperate skirmishes. Lead your warband from battle to battle, and uphold the name of your faction, whether you stand with Reinert's Royalists, the Freebeasts of the Fox Families, or simply for your own glory or survival.
Each model in Burrows & Badgers represents an individual character, and can be selected from a wide range of species - from the humble mouse to the mighty badger - and armed and equipped as desired. Scenarios link into ongoing campaigns, where heroes and villains may make their names and the assistance of infamous mercenaries might mean the difference between victory and defeat.
Northymbra needs you! Order your copy of Burrows & Badgers today!
Dragon Rampant
Written by Daniel Mersey
Available for £9.09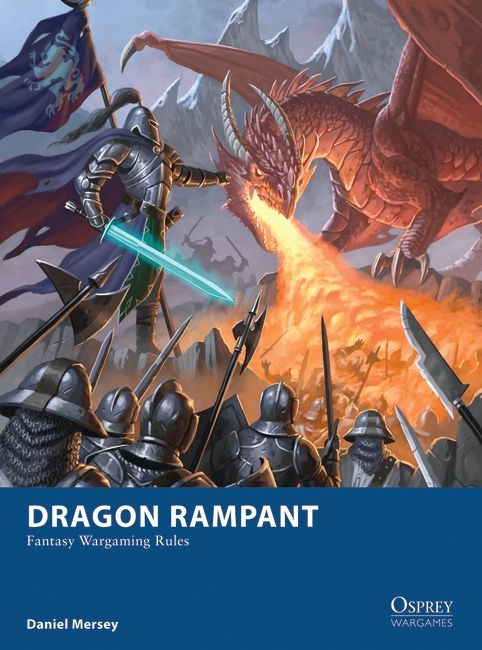 Whether you're a nameless Dark Lord looking to conquer the known world, a Champion of Light holding out against the forces of evil or a Northern barbarian facing claimants to a stolen throne, Dragon Rampant allows you to bring those battles to the tabletop. Developed from the popular Lion Rampant system, Dragon Rampant is a standalone wargame that recreates the great battles of Fantasy fiction. Scenarios, army lists, and full rules for magic and monsters give players the opportunity to command unruly orc warbands, raise armies of the undead, campaign across an antediluvian world as the warchief of a barbarian tribe, or exploit the power of mighty creatures and extraordinary sorcery. An army usually consists of 6-8 units comprised of 6-12 individually based figures. These small units move and fight independently, assuming that they follow your orders rather than just doing their own thing. Command and control is just as important on the battlefield as the power of a troll chieftain or the magic of an archmage.
Order your copy of Dragon Rampant today!
Mad Dogs With Guns
Written by Howard Whitehouse and Roderick Robertson
Available for £10.49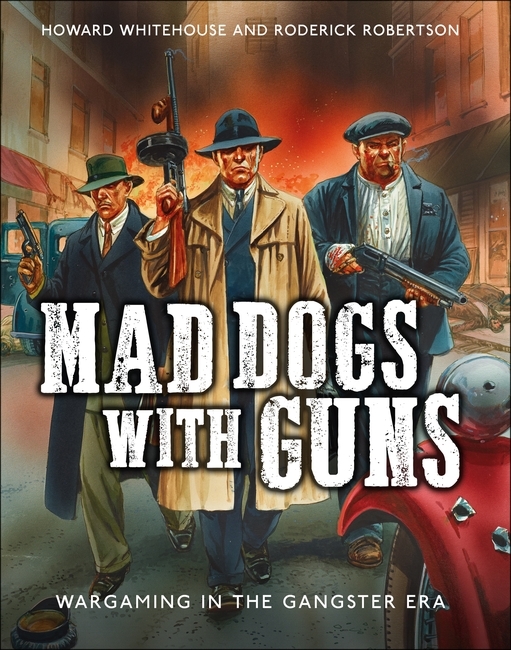 In 1919, the US Government declared the production, distribution, and sale of alcohol illegal. America officially became a 'dry' land. That didn't stop people from drinking, however, and the rise of the 'speakeasy' offered huge new opportunities for organized crime. Soon, cities both large and small became battlegrounds as various crime syndicates vied for control of the underground alcohol trade. In Mad Dogs With Guns, players form their own small gangs of fedora-wearing, tommy gun-wielding gangsters and battle it out with their rivals. With numerous different gangs to choose from, including cops and G-men, a fully integrated campaign system, and rules for special situations such as car chases, the game offers a huge variety of tactical challenges. Bribe public officials, attend a gangland funeral, but always watch your back - there is always another gang waiting to poach your territory…
Order your copy of Mad Dogs with Guns today!
Rebels & Patriots
Written by Michael Leck and Daniel Mersey
Available for £9.09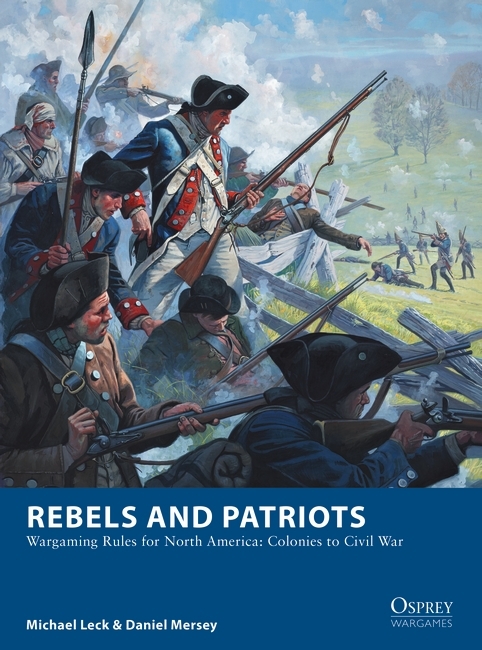 From the first shots at Jumonville Glen to the surrender at Appomattox, Rebels and Patriots allows you to campaign with Wolfe or Montcalm, stand with Tarleton at Cowpens or Washington at Yorktown, or don the blue or grey to fight for Grant or Lee. From the French and Indian War, through the War of Independence and the War of 1812, to the Alamo and the American Civil War, these rules focus on the skirmishes, raids, and small engagements from this era of black powder and bayonet.
Your Company is commanded by your Officer during these tumultuous conflicts. Each battle that your Officer faces allows him to develop new and interesting traits. Does he perform heroically and earn a nom de guerre? Or falter, to be forever known as a yellow-belly? Designed by Michael Leck and Daniel Mersey, with a core system based on the popular Lion Rampant rules, Rebels and Patriots provides all the mechanics and force options needed to recreate the conflicts that forged a nation.
Order your copy of Rebels and Patriots today!
There are many other wargames on offer - be sure to browse the Osprey Games webstore to see everything on offer!