As we near the end of June, it's time to take an exclusive look at some of the amazing artwork featured in our upcoming series books. This month we're looking at three spectacular plates from our September releases, so be wowed and let us know which is your favourite!
Campaign 313: The Philippine Sea 1944 by Mark Stille
Illustrated by Jim Laurier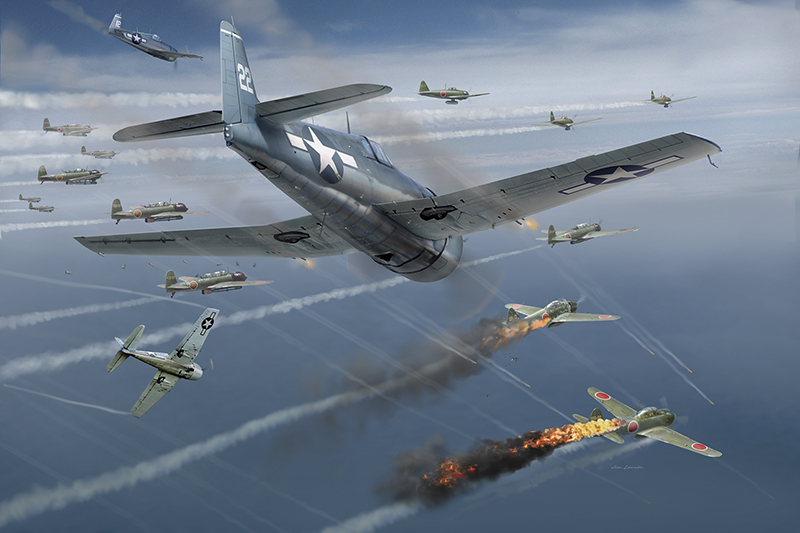 The Air Battle of June 19 is depcited in the plate above from The Philippine Sea 1944. The plate shows that the first American fighters to sight the Japanese were Hellcats from VF-15 flying off Essex, and how they were able to exact their superiority over the Japanese with their better machines.
Elite 219: D-Day Beach Assault Troops by Gordon L. Rottman
Illustrated by Peter Dennis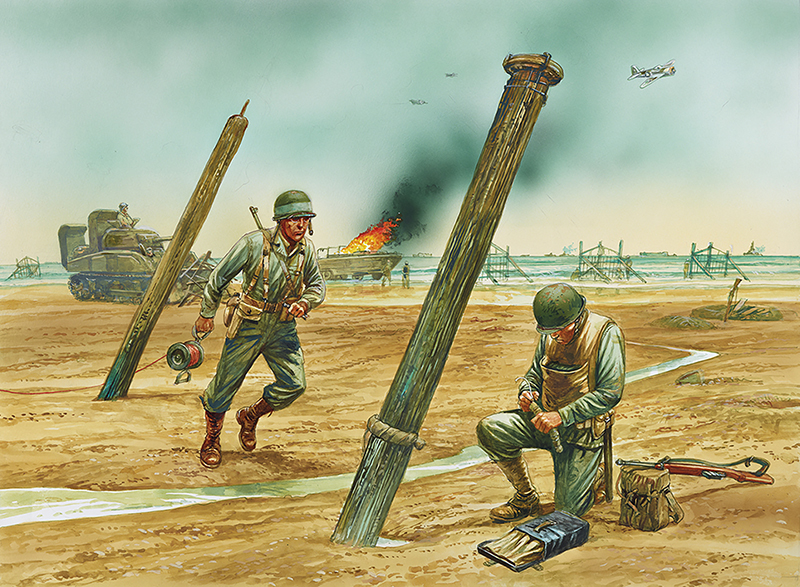 This second plate from D-Day Beach Assault Troops sees a Navy demolitionist and army engineer continuing to clear obstacles from the beach for follow-on landings.
Weapon 57: US Grenade Launchers by Gordon L. Rottman
Illustrated by Johnny Shumate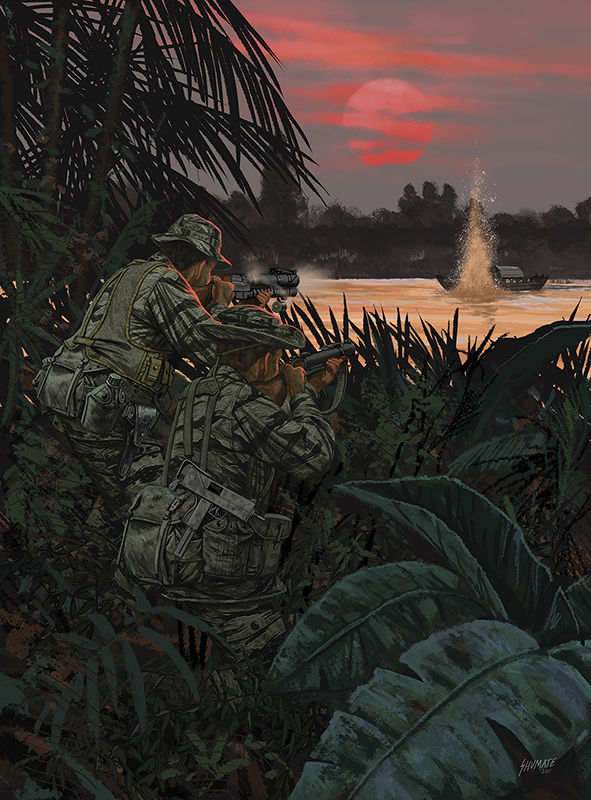 This final plate from US Grenade Launchers depicts two US Navy SEALs in Vietnam, deployed on an approximately sixmonth temporary duty tour. The SEAL on the left is armed with a China Lake pump-action grenade launcher that could be loaded with 3–5 rounds, whilst the other wields a M79 grenade launcher, owing to its reliability and slightly better accuracy at long ranges.
---
That's all the previews for this month, but you can see more artwork from upcoming books in last month's sneak peek by clicking here. The Philippine Sea 1944, D-Day Beach Assault Troops and US Grenade Launchers, along with the rest of our September releases, are now available to pre-order. Also, don't forget to let us know your favourite image and which title you're looking forward to reading the most!