We complete our look-back at this year by looking back at the no-so-distant past - the autumn months of 2017. We've had a great range of titles in these last few months, with everything from medieval warfare, the armour of the Samurai to the conclusion of Prit Buttar's brilliant series on the Eastern Front of World War I.
Autumn Highlights
---
What people said about our books
'Unsurprisingly for an Osprey book, it is very well illustrated, with a number of colour plates and maps. Well written, this is a fine addition to the library of anyone interested in 18th-century military history.' Military History Monthly
"Excellently written, with a good eye for drama and a passion for ships, Jefferson carries the reader on a swashbuckling tale that sets the German Navy in the unaccustomed role of hero." The Lady
'This monumental work can only enhance Western understanding of the centrality of Sevastopol in the geopolitics and the history of modern Russia.' British Journal of Military History
'I highly recommend this excellent book to anyone with the slightest of interests in the Italian Wars of Unification, and to anyone who loves military colour plates in general.' Wargames: Soldiers and Strategy
'This is an absorbing comparison between the Canadian and the Bavarian armies and the detail of the actions covered and accompanying maps are very informative. This is a fine addition to the Combat series.' Battlefield Magazine
---
Our Favourite Artwork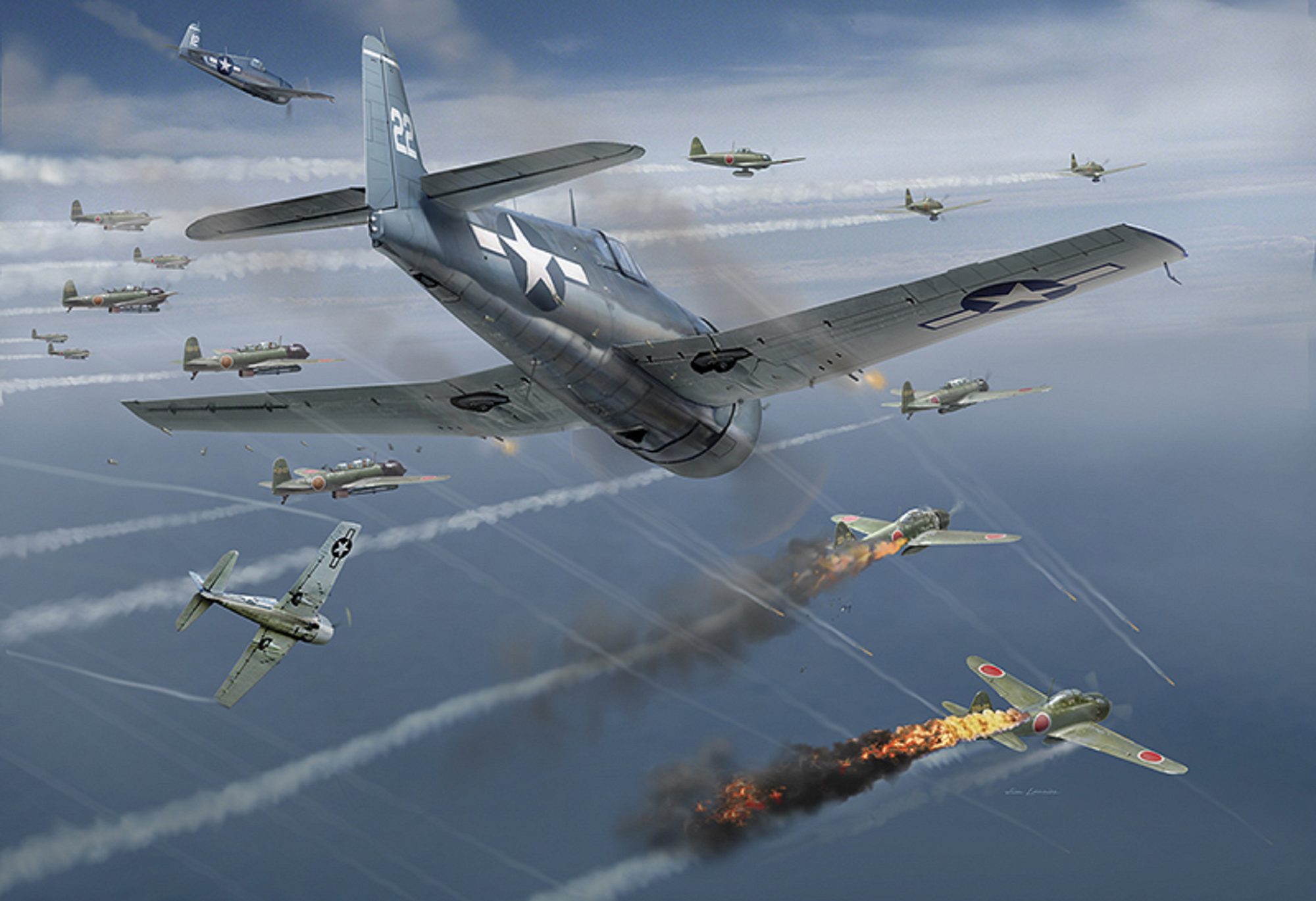 By Mark Stille
Illustrated by Jim Laurier
The Air Battle of June 19 is depicted here. It shows that the first American fighters to sight the Japanese were Hellcats from VF-15 flying off Essex, and how they were able to exact their superiority over the Japanese with their better machines.



By Jamie Prenatt
Illustrated by Henry Morshead & Johnny Shumate
This image depicts The Battle of Binh Ba, or Operation Hammer, on 6 June 1969. The action came about as a single Centurion tank and a Centurion armoured recovery vehicle (ARV) passed the village of Binh Ba, when the Centurion came under small arms fire. The scene above depicts the following battle that erupted afterwards.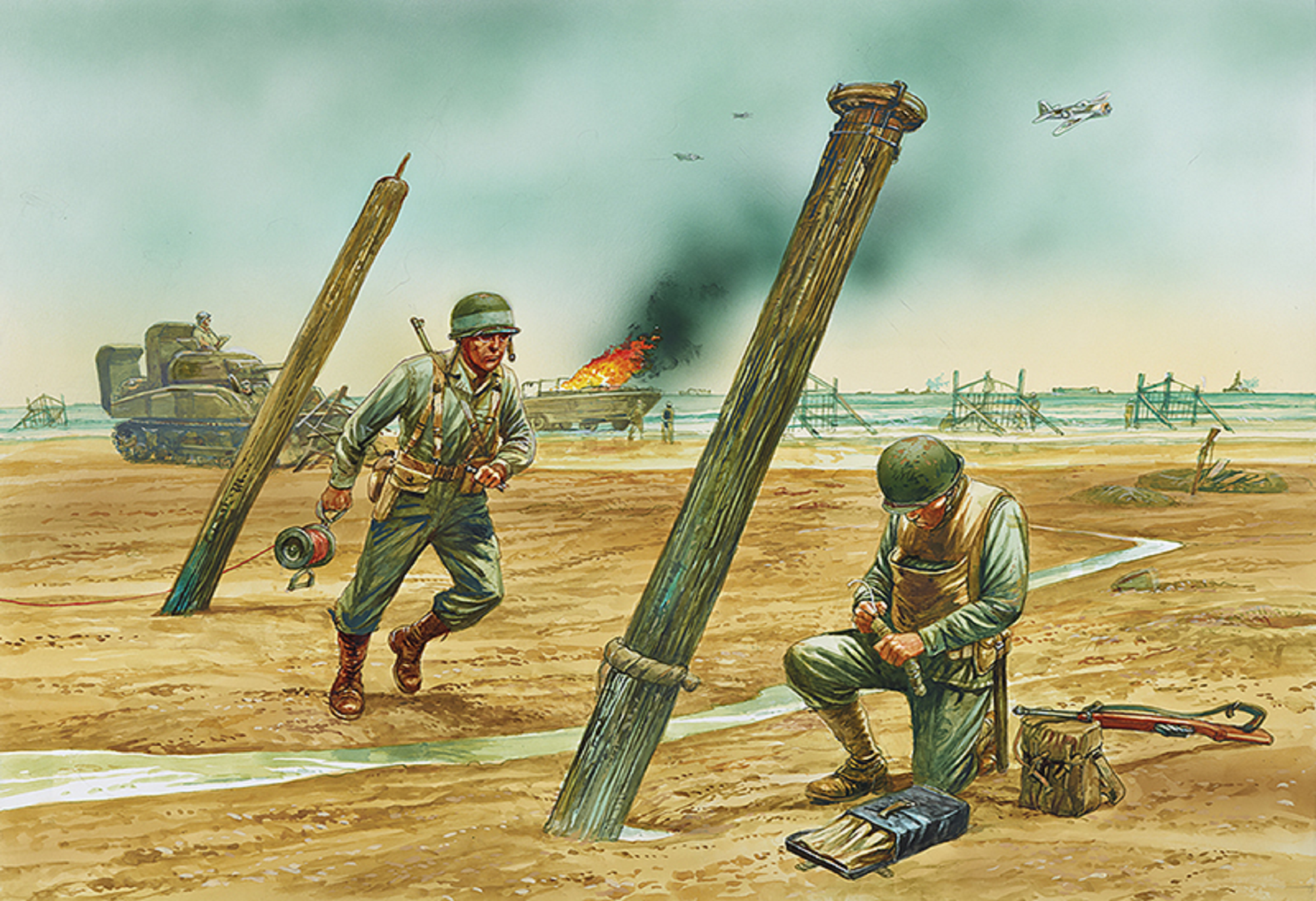 By Gordon L. Rottman
Illustrated by Peter Dennis
This final image shows a Navy demolitionist and army engineer continuing to clear obstacles from the beach for follow-on landings
---
Best of the Blog
We know that Osprey readers can be a competitive bunch, and love to put their knowledge of military history to the test. Therefore, in preparation for the publication of Mapping Naval Warfare and Case Red, we put together quizzes on both books.
Case Red Quiz
Mapping Naval Warfare Quiz
In September, we published The Sea Devil, which tells the story of Felix von Luckner - one of the most colourful characters of World War I. In this blog post, we shared six extraordinary facts about the life of this unforgettable naval commander.
Six Facts about Felix von Luckner
Our amazing authors have continued to produce fascinating content for our blog. Here are four of the best from this autumn.
The Other First World War by Prit Buttar
Writing Operation Torch 1942 by Brian Lane Herder
Why a Campaign on Nashville 1864? by Mark Lardas
Sinking Musashi by Thomas McKelvey Cleaver
Epic History TV moved back in time to tell the amazing story of Alexander the Great's conquest of Persia this Autumn - with the aid of our extensive range of books on ancient warfare. Click the link below to watch the entire series.
---
Book Vote Winners
September
This month's vote was for the Air Campaign series. The winner with a very respectable 33.14% was Austria 1915-18: Italy's air campaign from the Adriatic to Vienna, with second place going to Operation Black Buck 1982: Vulcans over Port Stanley with 21.21% of the vote. Thanks to everyone who cast their vote, and don't forget to have your say in this month's Book Vote.
October
Next, we found out which Duel series book won the top spot. With an impressive 36.07%, Humber vs Sdkfz 222 secured the victory, with M41 Walker Bulldog vs T-54 behind with 23.43%. Do you agree with the winner? What do you want to see us publish, let us know in our suggestion box on the homepage.
November
Finally, we took to the skies this month to look at the Combat Aircraft series, and whilst at times it was close, the winner with 31.21% is Arado Ar 234 Blitz Bomber, with Wellington Squadrons of World War 2 in second place with 27.26% Thanks to all who voted, and don't forget to cast your ballot in this month's vote.
Previous Post: Osprey Year in Review: May-August 2017