It's that time again when we give you all little taster of the artwork that will be appearing in our upcoming books. Today, we will be showing you three stunning images that will be appearing in books hitting the shelves in January next year.
WEAPON 52: Colt Single-Action Revolvers by Martin Pegler
Illustrated by Mark Stacy and Alan Gilliland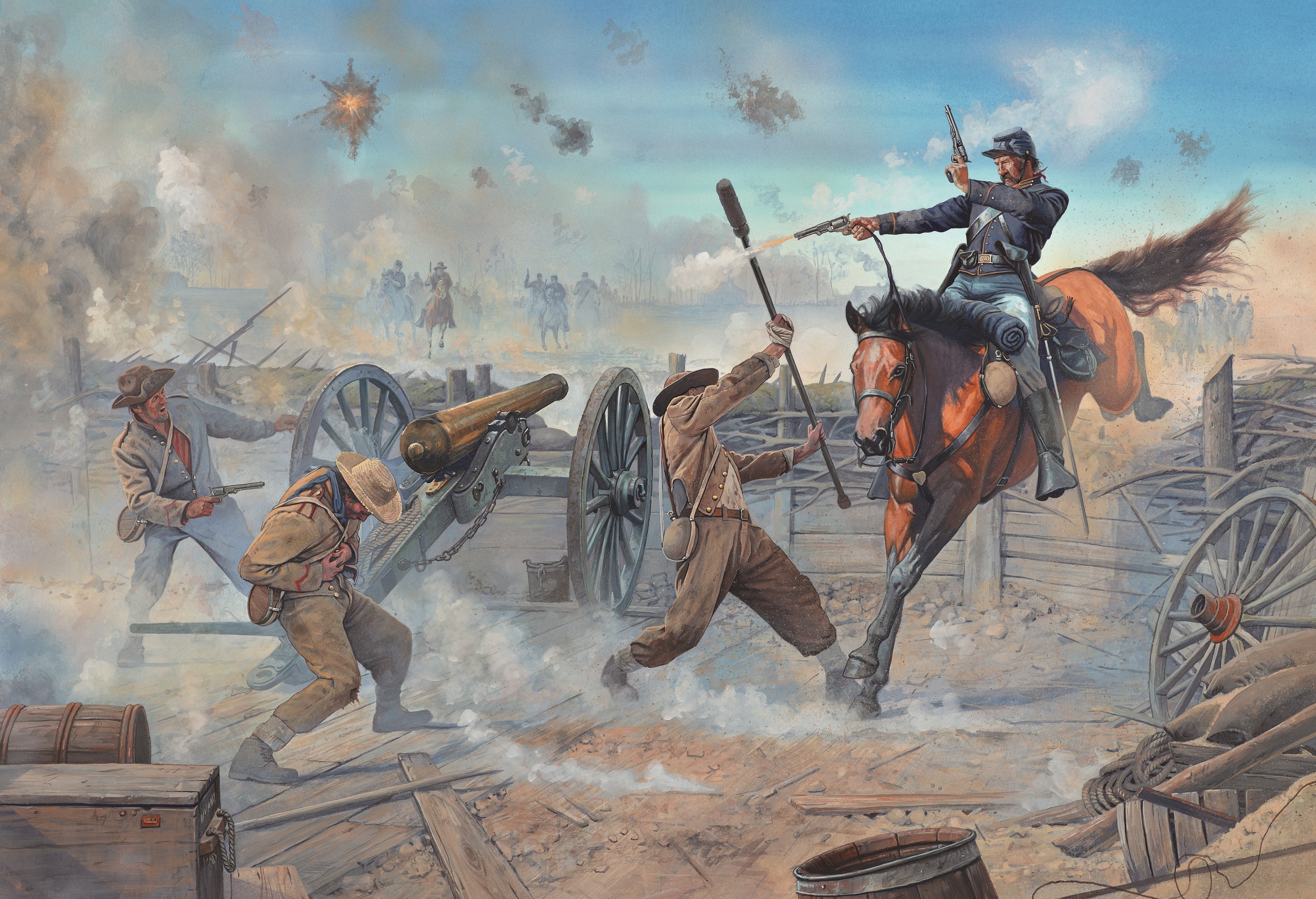 This first plate comes from Colt Single-Action Revolvers and depicts a skirmish between a Union cavalryman charging a Confederate artillery position.
CAMPAIGN 303: Lake Trasimene 217 BC by Nic Field
Illustrated by Donato Spedaliere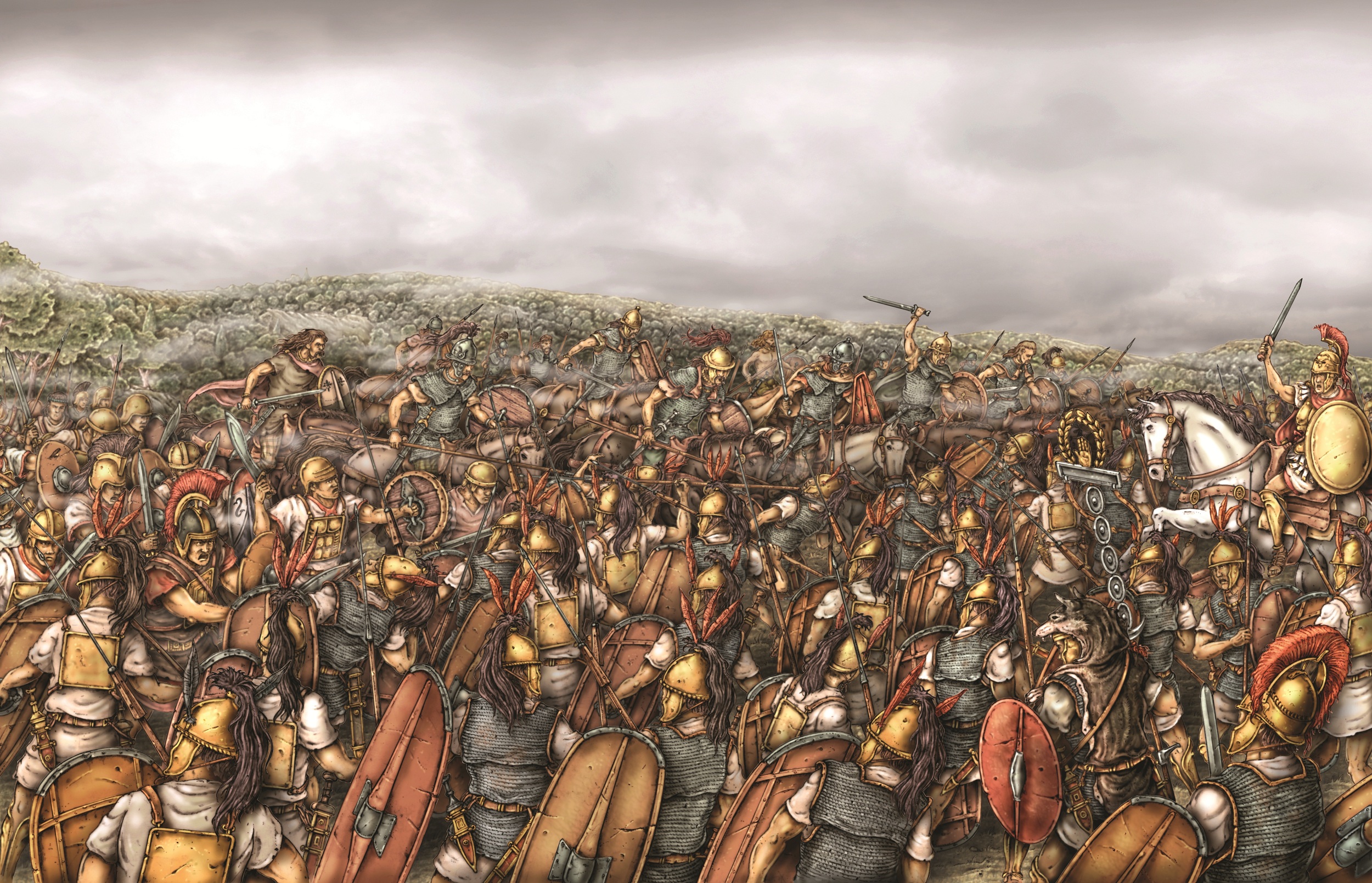 Next, we have an image from Lake Trasimene 217 BC which depicts the decisive moment in the battle as Hannibal's Carthaginians launch their surprise attack on the unsuspecting Romans.
COMBAT 22: Panzergrenadier vs US Armored Infantryman by Steven J. Zaloga
Illustrated by Johnny Shumate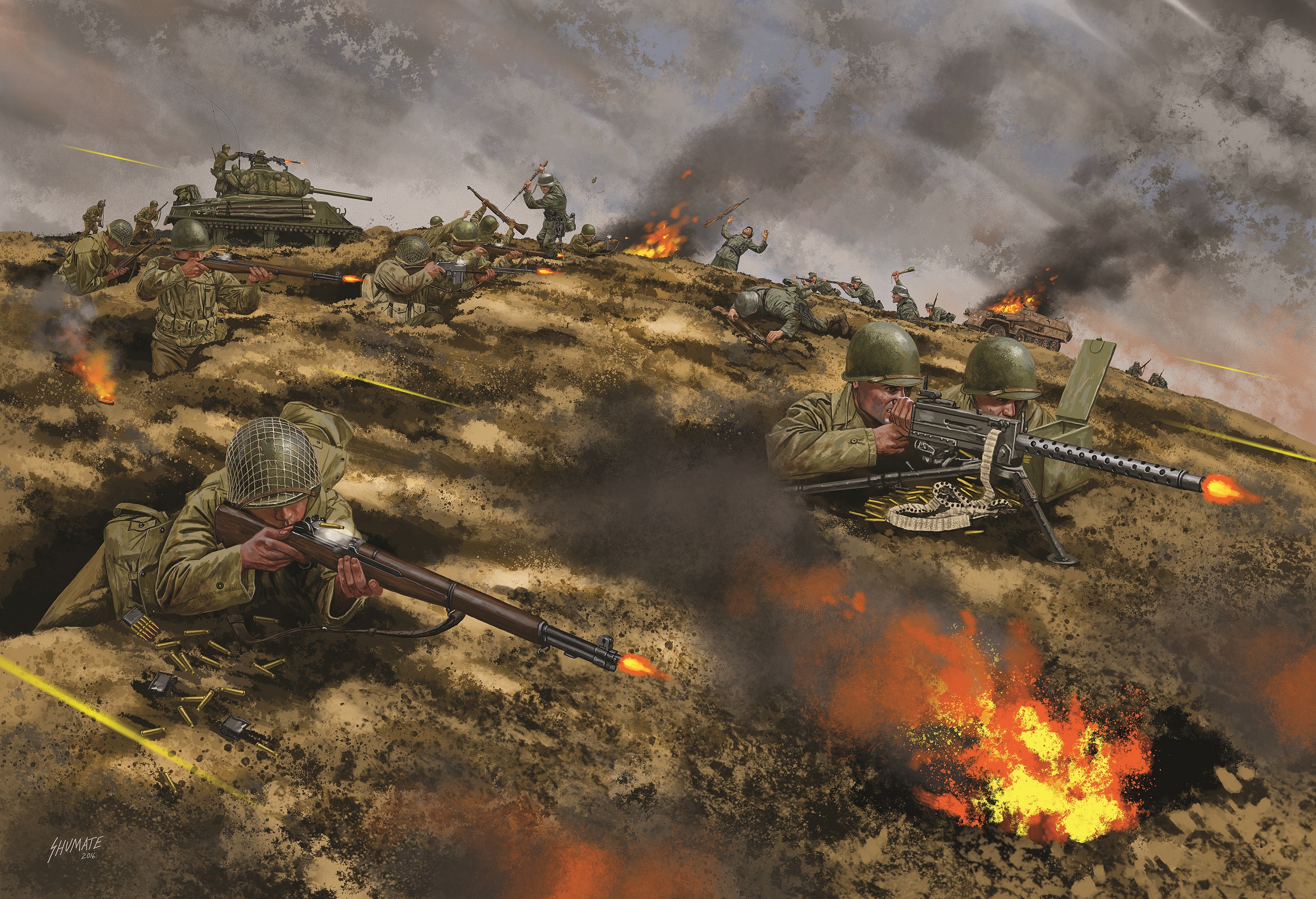 And finally, we move from the Second Punic War to the Second World War, with this thrilling piece of artwork from Johnny Shumate in Panzergrenadier vs US Armored Infantryman. It depicts the last desperate moments of the battle of Réchicourt-la-Petite during the Allied advance through eastern France in 1944.
That's your lot for January. Do let us know which your favourite piece of artwork was, and which January book you are most looking forward to reading.