On 26 October 1940 at Mines Field airfield near Los Angeles, a North American prototype fighter was taken out on its first flight. Designated NA-73X, powered by an Allison V-1710 and flown by the experienced civilian test pilot Vance Breese, it flew for just 20 minutes before landing safely.
This was the first time that the prototype that would become the legendary P-51 Mustang ever flew, and despite becoming famed as the United States' premier fighter of World War II, its genesis owed far more to Britain than it did to the US.
The RAF needed a mass-produced American-built fighter to complement its home-grown Spitfires and Hurricanes, and so entered negotiations with North American Aviation (NAA) to produce a new aircraft that would meet their needs. At the time the US Army Air Corps was not interested in the project, preferring the P-40 Warhawk that was already in production.
Design work began on 24 April 1940, and less than five months later the first prototype rolled out of the Inglewood factory in California. You can see what it looked like below.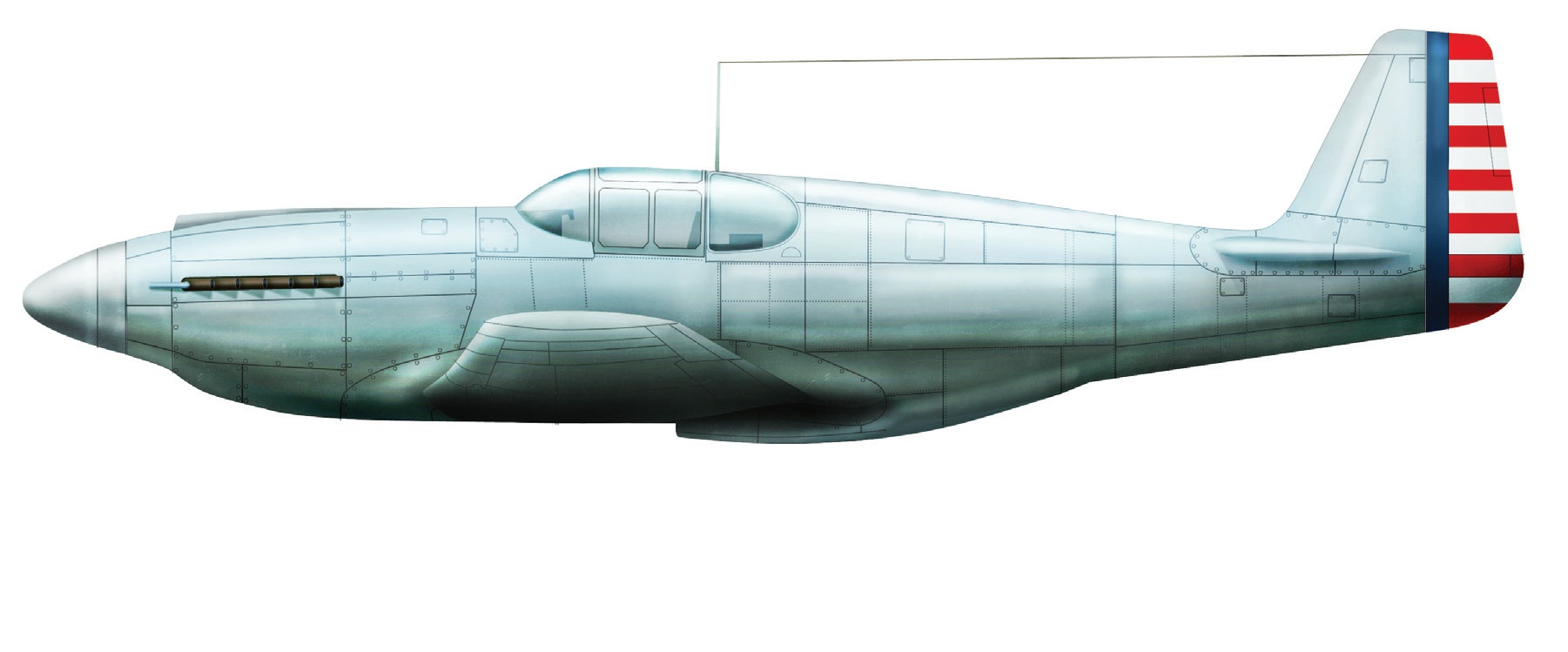 (artwork from AVG 1: Allison-englined P-51 Mustang)
Flight testing did not go smoothly. When Breese handed over flight test duties to NAA test pilot Paul Balfour he predicted that he would crash the plane, which he did on his first flight in November 1940 after failing to switch fuel tanks. He was lucky to survive the accident and was removed from the program in favour of Robert 'Bob' C. Chilton, who would not get to fly the plane until January 1941 while it underwent repairs.
It was at this time that the RAF chose a name for the new plane. After rejecting NAA's suggestion of 'Apache', they decided on 'Mustang'.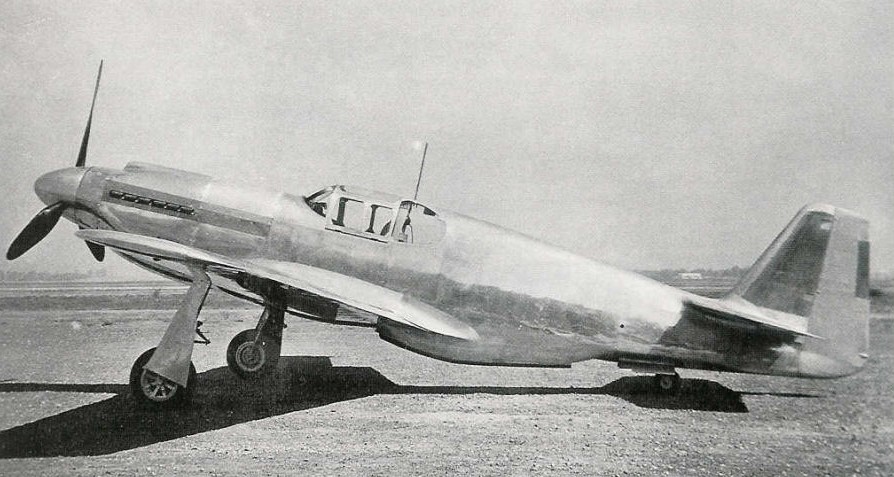 (Public domain image from wikipedia)
The first Mustangs were delivered to the UK in October 1941, with the first model given the RAF serial AG346. It was quickly realised that its Allison engine was the aircraft's greatest weakness and so in 1942 it was equipped with Rolls-Royce's Merlin engine. That said, the Allison-powered Mustangs served with distinction across the globe in British service, with that first delivered plane, AG346, flying in RAF hands until April 1944 when it was shot down over France.
It was not until mid-1941 that the USAAF showed interest in the aircraft, and 1942 before the first Mustangs in US service were tested.
Allison- and Merlin-powered Mustangs would become mainstays of the British and American air forces, serving throughout the rest of World War II. With their long range, it was the Mustang that finally gave US heavy bombers much-needed fighter escort deep into Germany. Mustangs also served post-war in Korea as fighter-bombers and photo-reconnaissance aircraft.
The P-51 Mustang features in a number of Osprey titles across our many aviation series including:
AVG 1: Allison-Engined P-51 Mustang,
DUE 1: P-51 Mustang vs Fw 190,
AEU 21: Very Long Range P-51 Mustang Units of the Pacific War
ACE 93: RAF Mustang and Thunderbolt Aces