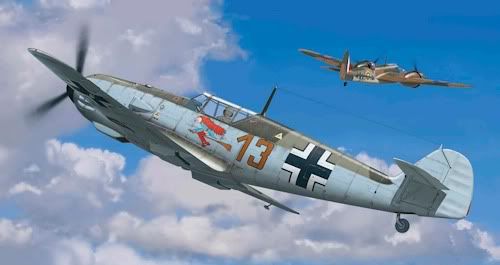 Hello and happy New Year, Osprey Publishing's model-building folk! Time to keep you up to date with what's going on in the modelling world. This week we bring you Eduard's new Emil, Andrea Miniatures bring us ancient warriors and Revell's bus stands out like a sore thumb while MXpression show us how exactly to hide a tank?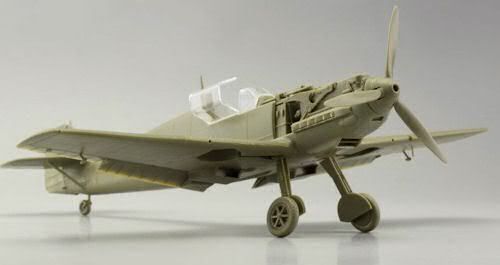 When it was released a year or so ago, Eduard's Bf 109E kits kicked up quite an interest in modelling circles. Nicely detailed and much more technically smart than others on the market at the time, the kit went right through to the E-7 version before anyone even thought about a 1/48th kit coming out in the same ilk.
But here it is! In the most popular 1/48th scale – one of the most popular planes of WWII will be released this February in an initial E-1 version. Eduard are not resting on their laurels though, they have addresses some of the issues of the larger scaled kit in this release. The wheels, canopy and engine cowling have all had work done on them to make them more to the liking of the fans of ultimate realism. From the test shots of the plane we have seen built, this will be a great kit to make.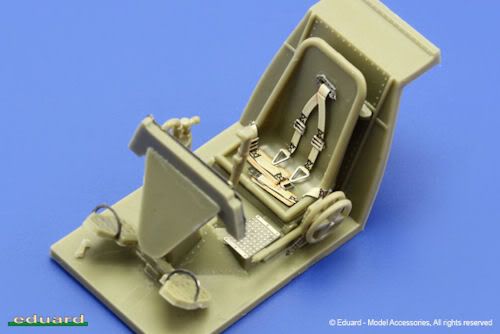 In a very smart move Eduard are running a brilliant Facebook and blog campaign to get the word of these kits out there – filled with insight and nightly new pictures the blog especially is a window into the modelling world not often afforded to modellers – check it out!
Andrea Miniatures have sent us information about their February releases of two historical figures from the dark warrior past of Europe. Sculpted in white metal, these figures look very well cast and a joy to paint. They are: Viking on Horseback, 850 A.D.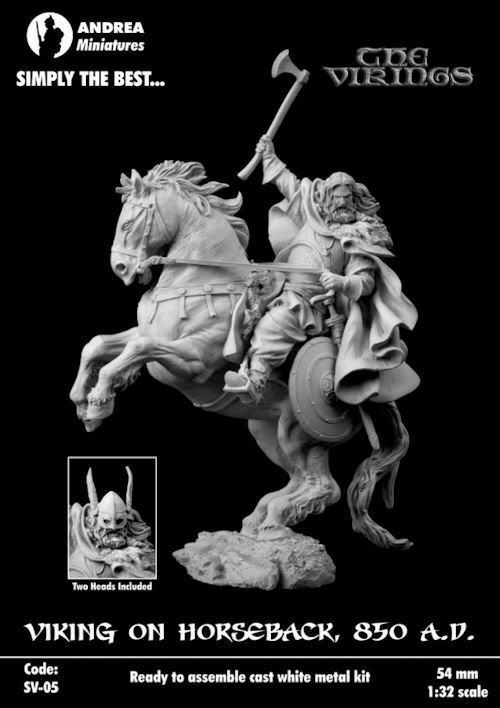 In 54 mm scale in white metal this figure is secured to a base on which he looks evenly balanced and is wielding a very sharp looking axe. The heavy horse is dynamically portrayed as is his owner whose hair is flowing while he pulls back on the reins. This figure has two head options: bareheaded and with headgear – the winged helmet looks pretty nice.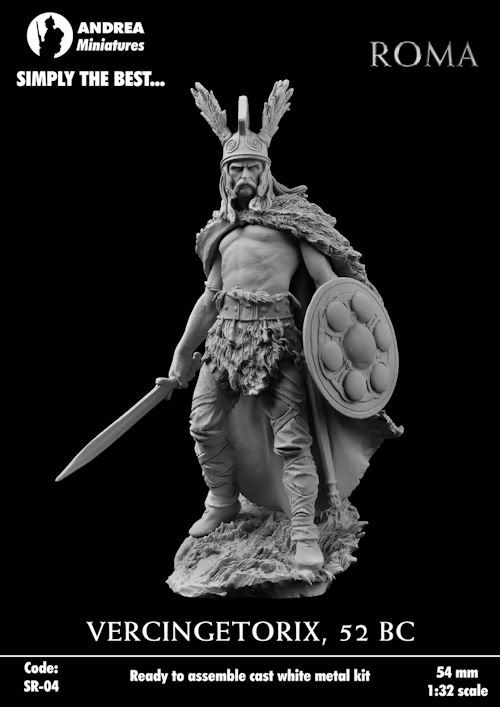 The warrior chief from Gaul who untied the tribes in 52BC was the most significant opposition to Roman control of the continent at the time. Andrea Miniatures have sculpted this white metal 54mm figure with pretty mean looking attire from head to toe. A winged helmet, bare chest, massive sword and armoured shield, this figure looks every bit as imposing as my grandmother said he did in flesh! Both of these figures are available later this month from Andrea Miniatures and from all goof model figure sellers.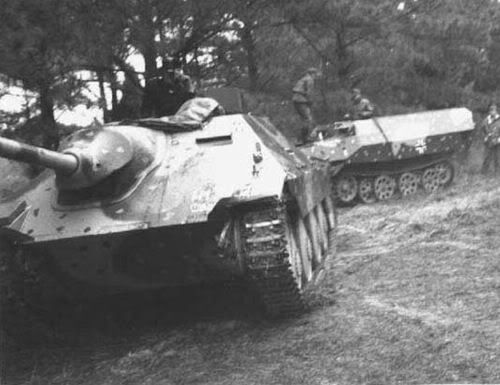 MXPression have given us a new reason to be thankful this month. They have devised an easy way to mask off German tanks to form the very hard to make "Ambush pattern" you see on the old pictures of unusually spotted German tanks.
These spots were meant to fool observers into thinking this was just ground with spots of lighter and darker colours to simulate the light and shadows spooling through the trees. As we saw in their excellent video on how to paint these camouflaged tanks MXPression have gone one step further and made the masks for you – it couldn't get much easier – unless you paid someone else to come to your house and do it for you!
These masks are made in a variety of scales from 1/48 to 1/35 to even 1/16 on request and cover both the Hetzer and Panther tanks which heavily used these camouflages by the end of the war.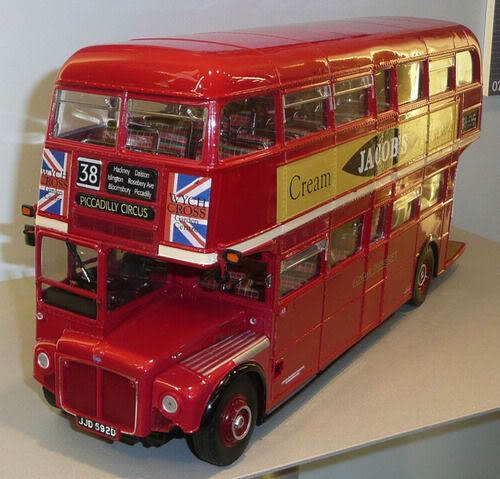 Revell were at the London Toy fair the other day showing off a few of their excellent new kits for this year – prime amongst them was the London bus and complimentary Black Cab to match, both in 1/24 scale, and both I am sure are going to hit it off with Osprey readers and any followers of traditional English History.
The London bus especially caught my eye on the stands as it was built up and looking almost frightfully shiny and new behind the glass. We received the bus the other day and it's a very large box packed with curved plastic that just shouts out "build me". We will be bringing you the bus review build and snaps from here to keep you up to date with just how good this kit is.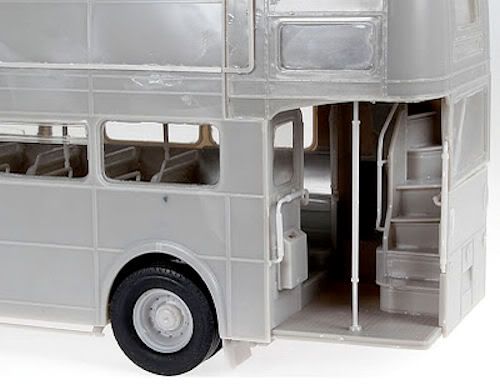 Until next time keep safe and enjoy your modelling! Adam Norenberg