I will start off with the most beautiful eye candy - Pegaso have sent us new images and information on their newest figure and a bust in large scale for release this month. They have a lovely sculpt of a 16th century Samurai, and a large scale 1/9 bust of a Wild West bounty hunter in excellent detail.
Code: 75-089 Sculptured by: Ebroin Painter: Diego Ruina Material: White Metal Scale: 1:24 Pieces: 18 Weight: 290g /Height: 75mm Price: € 27
This Samurai from the middle ages is shown with full layered armour that master painter Diego Runa has made look wonderful. He is shown here with full mask and high helmet. He is a great addition to the excellent series of 16-17th Asian figures from Pegaso.
Code: 200-043 Sculptured by: Romain Painter: Massimo Pasquali Material: Resin Scale: 1:9 Pieces: 6 Weight: 80g / Height: 100mm Price: € 31
This cowboy is seen in bust wearing a worn leather hat and sporting an all-weather coat to match his tough look as sculpted by Romain and painted by Massimo Pasquali. In resin this bust includes his gun around his shoulder.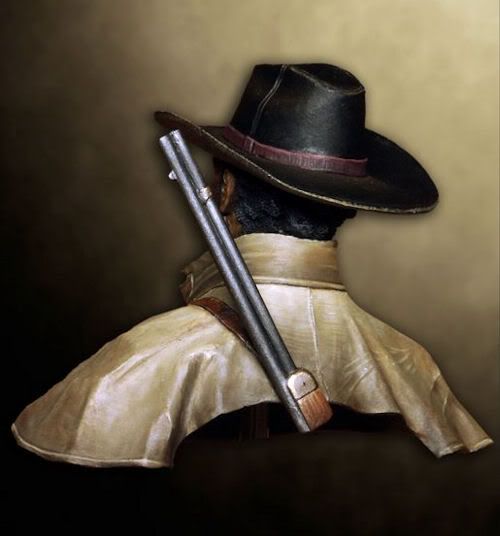 The Samurai and Bounty Killer are available now by following this link from the Pegaso shop and all (very) good figure retailers.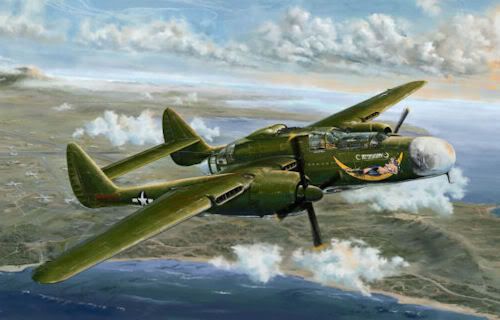 Great Wall Hobby has revealed some new information about their newest kit release – an updated and partially re-tooled version of their 1/48th Black widow kit they released last year, the clear-nosed version of the P-61A Black Widow with a top turret. As well as the expected new parts for this different version of the P-61, Great Wall Hobby has at the advice of the modellers in the community revised and re-tooled some of the parts of the kit –
Corrected cockpit canopy framing
Revised interior details
New tool propeller and spinner
New tool accurate engine cowlings
New magnetos and cylindrical crank cases
Of course the kit comes with some very useful masks as well
As more information is available, we will let you in on it. These will be available exclusively in the UK from Airbrushes.com
Italeri have provided new information on two new kits from their range. For the cold war fast jet lovers there is an export version of the "Fishbed" – a Mig 21 MF in 1/48th scale and for the helicopter lovers there is a new Blackhawk kit in the smaller 1/72 scale. Let's have a look and see what we can deduce from the information on hand..
2715 1:48 scale Mig-21 MF Fishbed & SUPER DECAL SHEET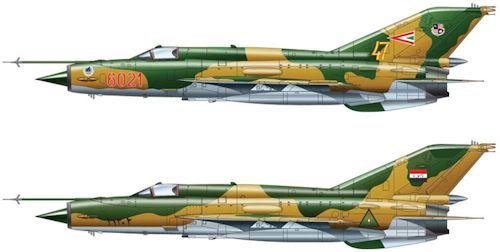 The Soviet fighter Mikoyan Gurevich Mig-21 is the most prolifically produced supersonic jet aircraft in aviation history. The "Fishbed" project had been set up in the mid-50s, as a natural evolution of delta-wing fighters. The delta wing and the aerodynamic shape, the high speed, the great manoeuvrability, the weapons variety and the loading capacity, had been the reasons that it became at one point used by more different countries in the world than any other fighter at the time. In fact, the Mig 21 has equipped the fighter squadrons of Soviet Union and all Warsaw Pacts Countries. The Mig-21 MF version, mainly used for export, adopted a more powerful Tumanskij R-13-300 engine which was able to improve the Fishbed's flight performance. This kit looks to be based on the earlier Academy kit so the decals here are the main change…
Decals for 4 different aircraft are included – the sheet itself is pretty extensive and includes export countries like India Hungary, Iraqi of course the five painted red star of the and Russian Air Force
1328 - 1:72 Scale UH-60 Black Hawk
UH-60 Black Hawk is the U.S. Army's front-line utility helicopter used for air assault, air cavalry and aeromedical evacuation units. It is designed to carry 11 combat-loaded air assault troops and it is capable of moving a 105 mm. Howitzer and 30 rounds of ammunition. First deployed in 1978, the Black Hawk's advanced technology makes it easy to maintain in the field. The Black Hawk has performed admirably in a variety of missions, including air assault, air cavalry and aeromedical evacuations, including Operation Enduring Freedom in Afghanistan and Operation Iraqi Freedom in Iraq. In addition, modified Black Hawks operate as special operations platforms.
Decals for 3 versions are included, versions of the Australian, Columbian Airforce and of course the US Army are included – I like the artwork which emulates the raid on Osama Bin Laden's hideout in Pakistan.
Wolfpack Design have released some great new decals for the 1/32 scale modellers out there – but here we have Part two of the "Flying Swallows" for the Hasegawa Kawasaki Ki61-I Hien kit.
This set goes with the Wolfpack Hien Tei conversion set in 1/32 and is available to make your kit into a rare version of this fighter. The decal set includes…. -markings for five aircraft -A4 Size manual -Full aircraft colour guide -Decals printed by Cartograf
For more information on the decals visit Wolfpack Designs.
That is it for this week – please if you are out and about or just at home take care of yourselves and enjoy your modelling!
Adam Norenberg