This week on the Modelling News we have some excellent large sculptures from Italy, a traffic jam from China, a German "schlepper" in Russia and some very expensive metal to show you……
Pegaso have sent us two new figure previews available this month – they are just like all the others they make (yawn) – Pretty fantastic!! Let's look at them in our preview… Figure 75-093: French Revolutionary, 1789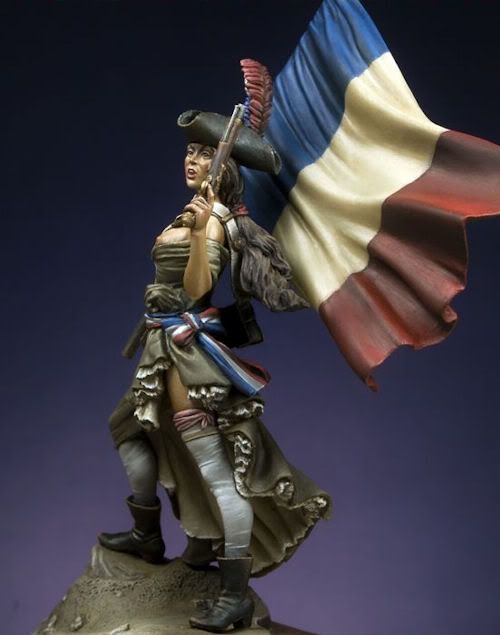 Now this is my type of revolution! This lass looks out for storming vengeance over the aristocracy, brandishing a flintlock pistol and bravely bearing the tricolour flag. She is made from nineteen pieces of white metal in 1/24th scale - the figure is sculpted by Benoit Cauchies.
You can buy this figure unpainted but in this case it is coloured by the very talented Massimo Pasquali who brings out all of the shades on the different textures to make this an outstanding piece. Considering the small scale it is a wonderful job all round.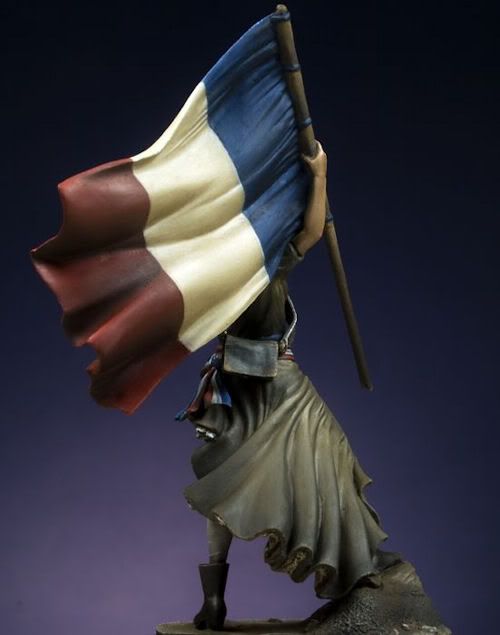 Figure 200-044: Samurai Hero
Made from Resin – this 1/9th scale bust is cast in six pieces of resin and sculpted by the excellent Victor Konnov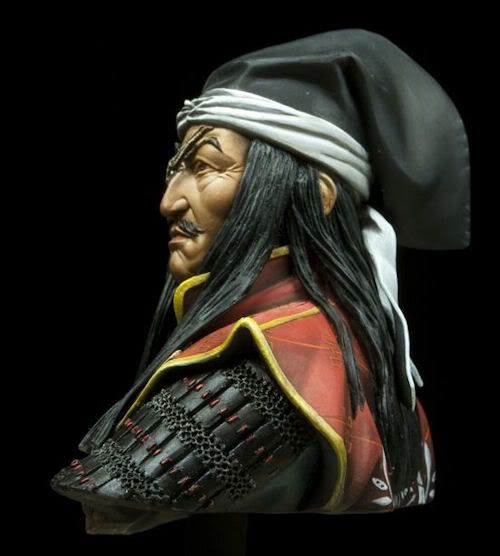 Set in a period always well-received by modellers, this Samurai era figure is an older and war weary warrior with a very interesting patch over his right eye (or is he just foxing?)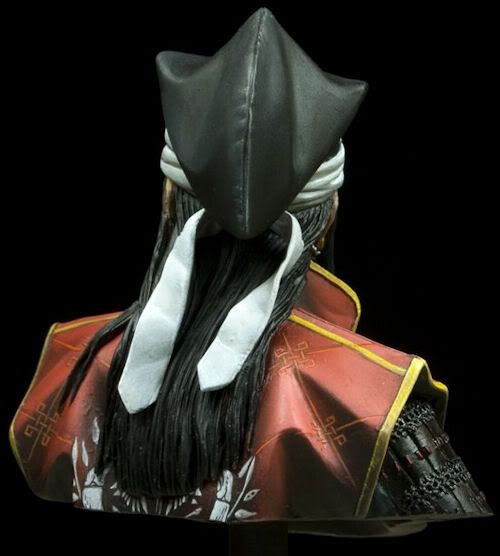 You can see his beautifully detailed clothing, hair, head wear and face have been brought out excellently in this figure by painter Riccardo Riva.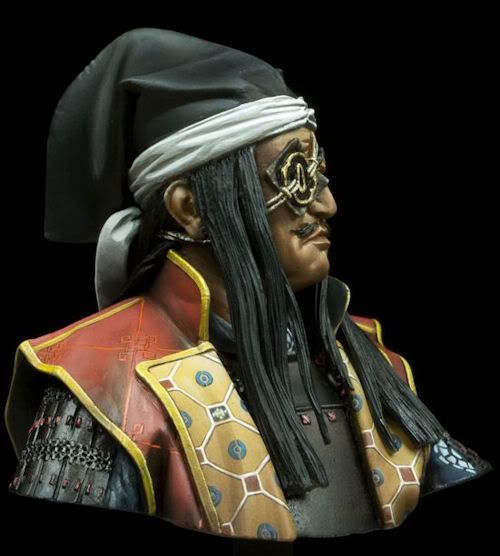 Both of these figures are available from Pegaso right now!
One of the best models I saw at last year's Euro Militaire was a model called "Gone with the wind". Employing a kit of the tiny RSO/01 Type 470 Tractor in a cold winter scene, this great vignette depicted a Luftwaffe field division crewmember losing his warm hat against the wind. It made me dearly want to model this kit. Well… it's my lucky day because Dragon are bringing out a brand new tooled version of this kit with lots of extras! Dragon 1/35 German RSO/01 Type 470 Tractor - Smart Kit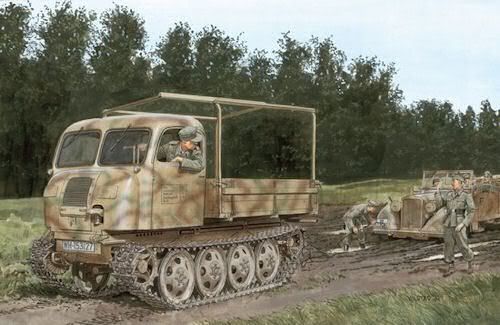 Available in August of this year this newly tooled kit of the tiny utility vehicle has an interesting history in real life;- Dragon has already introduced later variants of the RSO to the modelling fraternity in 1/35 scale, but now comes the most common version of this German prime mover. The acronym RSO stands for "Raupenschlepper Ost" which translates as "Caterpillar Tractor East".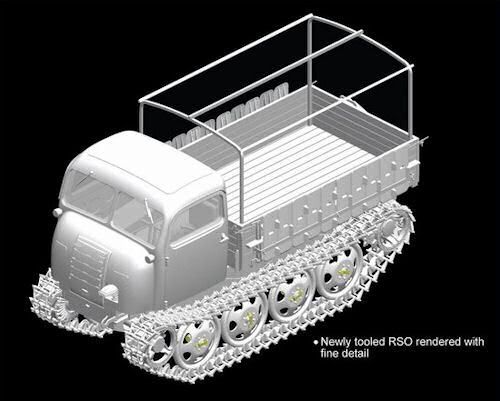 The terrible muddy and icy conditions of the Eastern Front convinced Germany of the need for a highly mobile, tracked vehicle. Steyr proposed the RSO and it immediately became a popular vehicle thanks to its mobility and reliability. In all, about 23,000 RSO vehicles were produced by a range of manufacturers. The original version had a pressed-steel cab and a typical truck-style cargo bed at the rear. It was powered by a Steyr 85hp V8 engine that offered a top speed of 30km/h.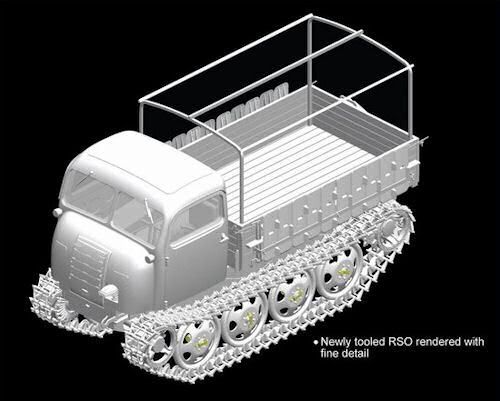 Dragon's new 1/35 scale model depicts the standard RSO/01, this type with rounded steel cab being the best known of all the versions used by Germany. Indeed, the complex shape of the cab was created by the Japanese model-maker, and it is easily the most accurate cab available on the market today.
The cab is a sophisticated piece of moulding in terms of detail and measurements, with all the curves accurately reproduced in miniature. Many modellers have been waiting a long time for Dragon to produce this iconic version of the RSO, and they won't be disappointed with this new kit. For those wishing to create a dynamic Eastern Front diorama scene, this RSO tractor will prove irresistible!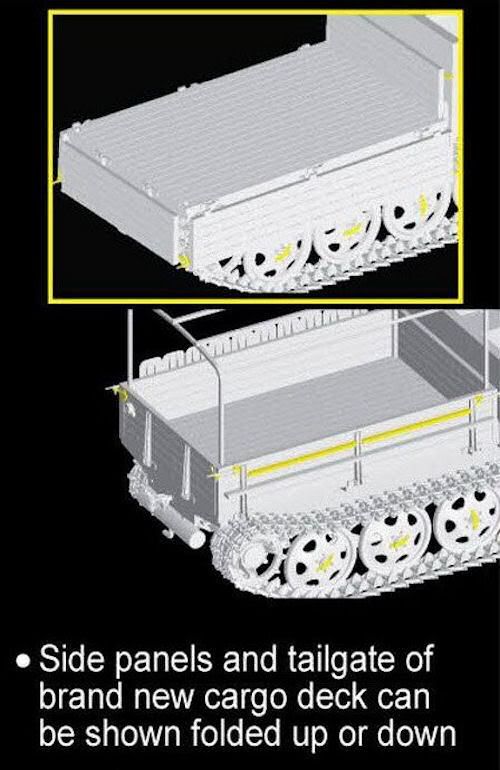 J's Work is going to launch their 2nd plastic model kit - this time of a modern traffic road block – perfect for a Middle East checkpoint diorama we think! Scheduled for a June release, the kit includes… J'sWork 1/35 Modern City Set "Check Point"
- Traffic Cones x 7pcs: the normal cones you see on the road – I like them striped! It adds some colour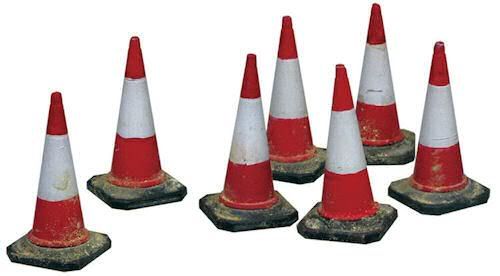 - Iron Fences x 2pcs: the second layer of defence – shepherding the pedestrians in and out.
- Street Lights x 1pc: for the locals to stand under? It is nice to have a modern streetlight to add to the scene – I have heaps of WWII era but no modern lights.
- Water Barriers x 3pcs: these are massive plastic structures filled with water and sometimes sand – you can see how well they can be weathered here in this picture
- Concrete Barriers x 1 set: if they get through this… four pieces of guiding concrete should get people funnelled in the right direction!
What I like about this set already is the fact you can mix and match – you can have a small or a large checkpoint it is up to you. I think lots of modellers will have fun with this kit! If you want more info or to see more of J'Work products then take a mosey over to their website http://www.jsworkmodel.com/
And finally, we were very privileged recently to receive some more details on the F-35B Joint Strike Fighter in 1/48th from Kitty Hawk that is currently in the final stages of development. And this time we were lucky enough to get pictures of the moulds themselves!! It is pretty amazing to be able to see these details in this stage of development and it really gives you a window into how the kit is made.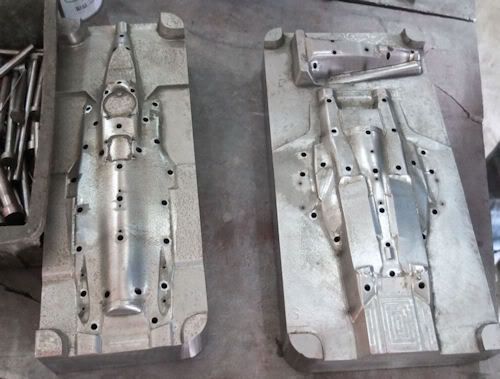 You can see things like where the plastic is injected into the moulds and what the sprue layout is going to be from these pictures.
As well as the planned decals this is a great insight, so thanks to them for it!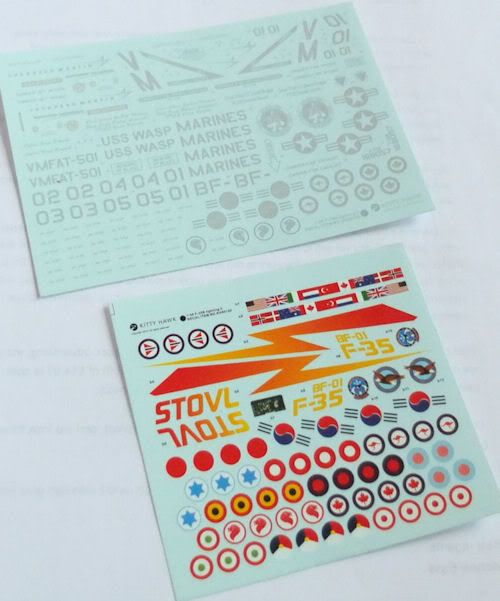 This is the "Jump Jet" version which the Americans plan to use with their Navy and the USMC so there will be lots more versions to make when it finally enters service. Pacific Coast Models will stock the kit (Pre-orders now being taken US$59.95) in the US along of course with your local hobby store
Thanks for joining us for this week's modelling news. Till next time!