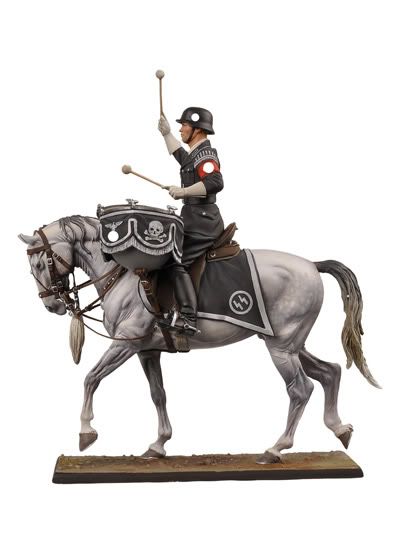 First of all, we have some new sculptures from the brilliant figure-making company Andrea Miniatures.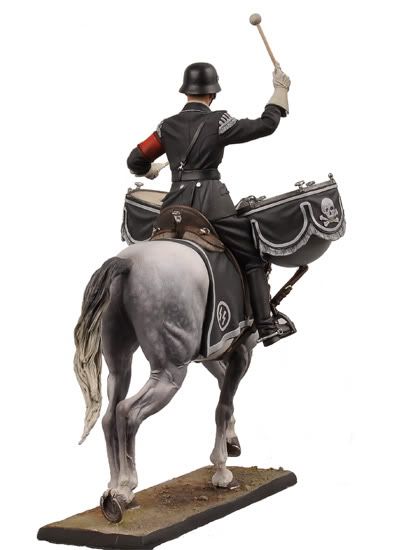 Andrea offers many brilliantly sculpted figures – the two we have come in two flavours – painted and unpainted - for those of you who want to improve your skills, the unpainted kits are considerably cheaper than the painted finished figures. I think these are of more merit to myself as you are in control of your own destiny so to speak – and you are the sole one to "blame" if you do not like the shading on a part of the figure – but for those who would prefer just to look at a beautiful piece, well that option is there for you.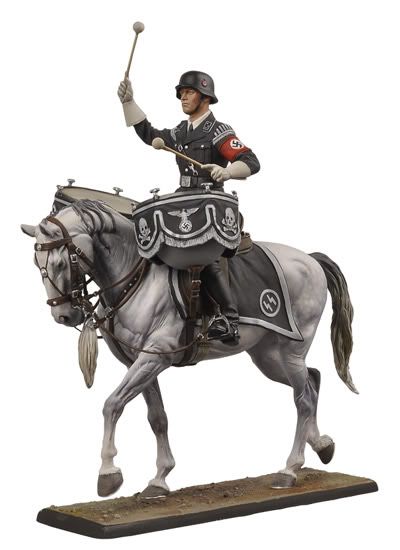 Above is the TR-13 kit of the German Timbalero mounted Kettle drummer from 1937 which served in the mass hysteria of the National Socialist party marching bands in the late thirties. In the 1/18 or 90mm scale this figure is made up of thirty eight pieces of white metal and resin. It looks amazing doesn't it?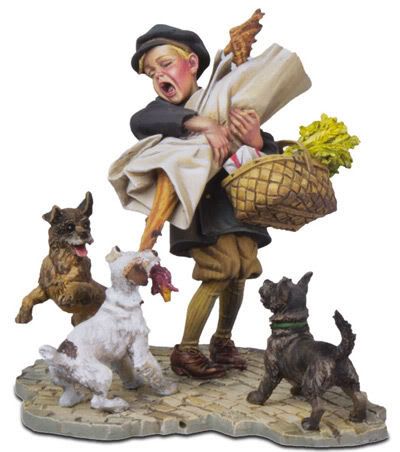 The second release this month from Andrea Miniatures is the WY-10 "Diners Unwelcome" figure – in a smaller 54mm or 1/32 scale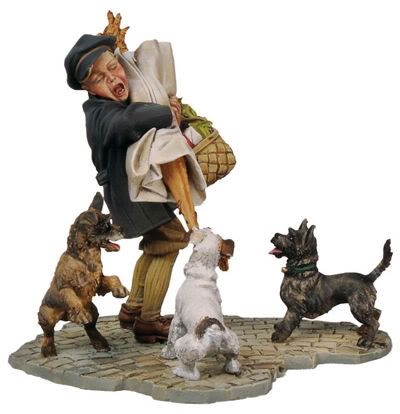 Again, this kit comes painted or unpainted and consists of twelve parts of white metal in the unassembled form. This figure harks back tothe PYN Up series but is a lot more "PC"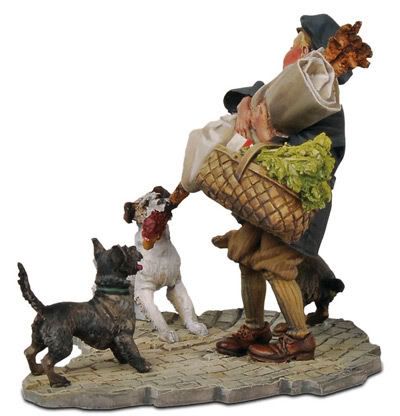 The second item on the modelling menu this week is the Japanese company "Platz" who offer a new tool 1/72 scale T-33 Lockheed Shooting Star.
This Japanese marked kit has many good features – from what we could understand from the Japanese text on the feature poster is a promise of (like most companies offer) a detailed undercarriage, cockpit and other CAD designed features set to take this new tool kit out of the dark ages.
The JASDF - 50th Anniversary Scheme of the aircraft based at the Tsuiki Air Base in Japan looks set to gain a few fans – not just in its native country but in the rest of the world who used this venerable fighter as well. It certainly looks a different and colourful subject to me!
Next we have news from a new-ish company – Tarangus from Sweden – they released a brand new tooling of the natively built A-32A "Lansen" kit late last year. It met considerable success and was an attractive kit.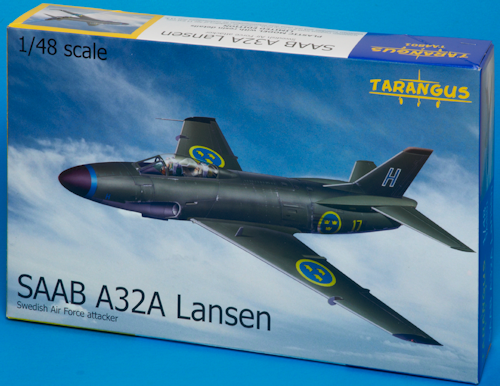 Now this isn't the news I was talking about – Tarangus have just set up their newer – easier on the eye and easier to navigate website http://www.tarangus.se/ and no this isn't the most interesting thing in this report – the pearl in the oyster here is the plethora of new items that have been released to compliment this kit – Tarangus now promise the J32B in their next release and give the smallest of hints of what is maybe to come. On their email they say "Our next kit will be released during the second half of 2012. Now it's time for the J32B, the fighter version of the Lansen which served for almost 50 years as a day fighter, target tug and electronic warfare platform! Then, in the first half of 2013, we will release a kit that many modellers have dreamed of for a long, long time.." -So make of that what you can – any guesses? A Viggen? Hopefully!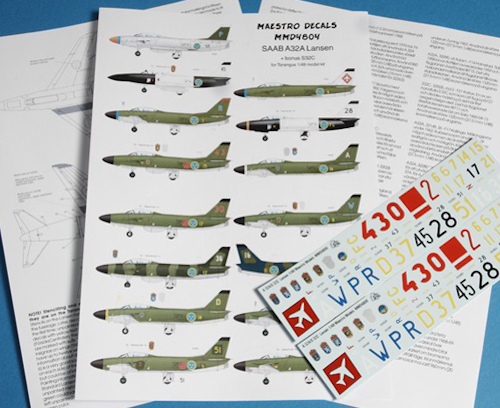 The company now offers new alternative decal sets – resin and photo etched details like access ladders and internal cockpit sets – fully coloured already for you to add to your kit. There are also some un-coloured Photo Etched details that can really enhance the base kit on sale on the site – it is definitely worth looking at. The question is how detailed do you like your kit to be?
Do you like your kit to come with all of these extras or plain so you can attempt some "modelling" yourself? The camps are firmly divided down the middle it seems – like recent kit manufacturers who released an attack aircraft with no bombs on board this seems to be a bit of a fad that I certainly hope only enhances a model and does not take away from the kit. I think it is nice to have the option - Which side are you on? The last of the new kits this month come from a great figure make Jeff Shui's Miniatures – This talented modeller makes models in the anything-but-miniature 120mm scale – his kits are as finely sculpted as they are well researched and detailed – they are amongst the best in the market right now.
Jeff's latest German figures from WWII are: "Totenkopf, Kharkov 1943 (Part 1)" & "German 6th Army Stalingrad 1942/43 (Part 2)." Kits - let's have a closer look.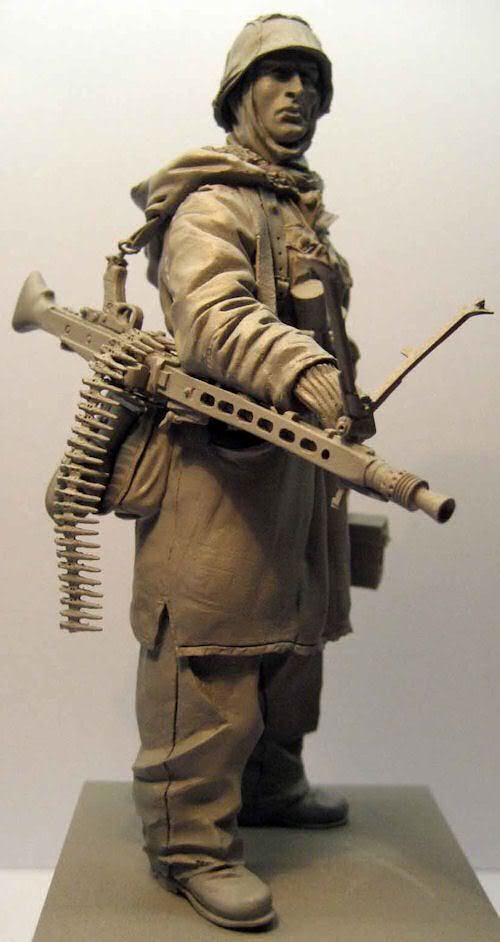 The first kit is part one of the Totenkopf series – coming in twenty Resin Pieces "Totenkopf, Kharkov 1943 (Part 1)" shows a heavily weighted down MG42 machine gunner from the "Death's Head" division from the Russian front in 1943. This soldier is clad in all winter clothing, grenades, and a pistol and laden down with ammo he certainly looks as ready to fight the cold as he is ready to fight the Soviets!
The next figure is of another 120mm sculpt - "German 6th Army Stalingrad 1942/43 (Part 2)."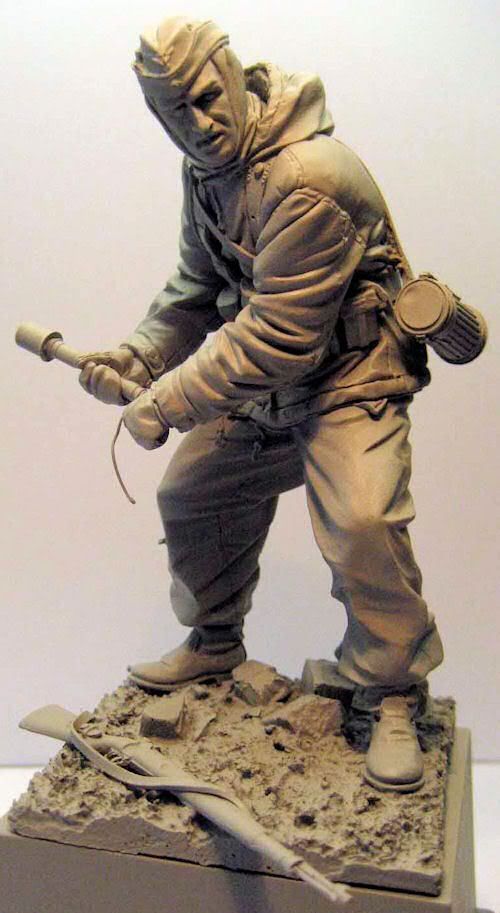 This figure is seen on a small resin base with what looks to be the soldier's dropped rifle as the figure pulls the fuse on his stick grenade.
Dressed in thick clothing and seen in a muddy landscape this puts the figure in the bitterest of fighting on the banks of the Volga in 1943 – he carries gas canister and rifle ammunition at his hip and looks to my eyes to be peering round a corner ready to throw his Model 24 Stielhandgranate or stick grenade. Jeff has done very well with his new figures – he has a bunch of other amazing works on his site for you to oogle at as well.
Well that's it for me – have a great week.
Adam Norenberg