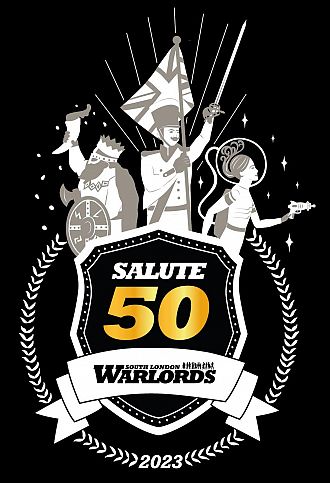 Salute is back! Read on to find out more about everything Osprey Games will have going on at Europe's largest independent wargaming show...
It's just a few more weeks until Salute '23 comes to Excel London on the 22nd April, and here at Osprey Games we're so excited to see you all. Can't wait until then, or still working out whether you'll be attending? We've gathered together this rundown of what you can expect from us at the show.
There will be two tables with demos of Osprey wargames for you to try yourself. Our friends over at North Star Military Figures will be running a table of Oathmark (pictured above), our mass-battle fantasy wargame by Joseph A. McCullough. We'll also have a demo game of The Silver Bayonet, Joseph A. McCullough's skirmish wargame of Napoleonic gothic horror (pictured below). Thanks so much to North Star for providing all the official minis as well as the tables and terrain! Be sure to stop by their stand to check out their full range of figures.
And that's not all. Our stand will be stocked with a wide selection of your favourite Osprey wargames, from Frostgrave and Stargrave, to the Osprey Wargames series, and standalone games like Gaslands: Refuelled and Lion Rampant: Second Edition - as well as some of the plastic miniatures sets for Frostgrave, Stargrave and Oathmark. We'll also have a sneak peek at some of the incredible models kitbashed by Ana Polanšćak for our upcoming skirmish wargame of apocalyptic monster hunting, The Doomed. Get a first look in the photos below...
The author of The Doomed, Chris McDowall will be giving a talk at the show, along with Osprey authors Joseph A. McCullough - the mind behind Frostgrave, Stargrave, Oathmark and The Silver Bayonet - and Daniel Mersey, creator of the Rampant system.
So what are you waiting for? Get your tickets today and join us for Salute at Excel London, April 22nd 2023. We hope to see you there!