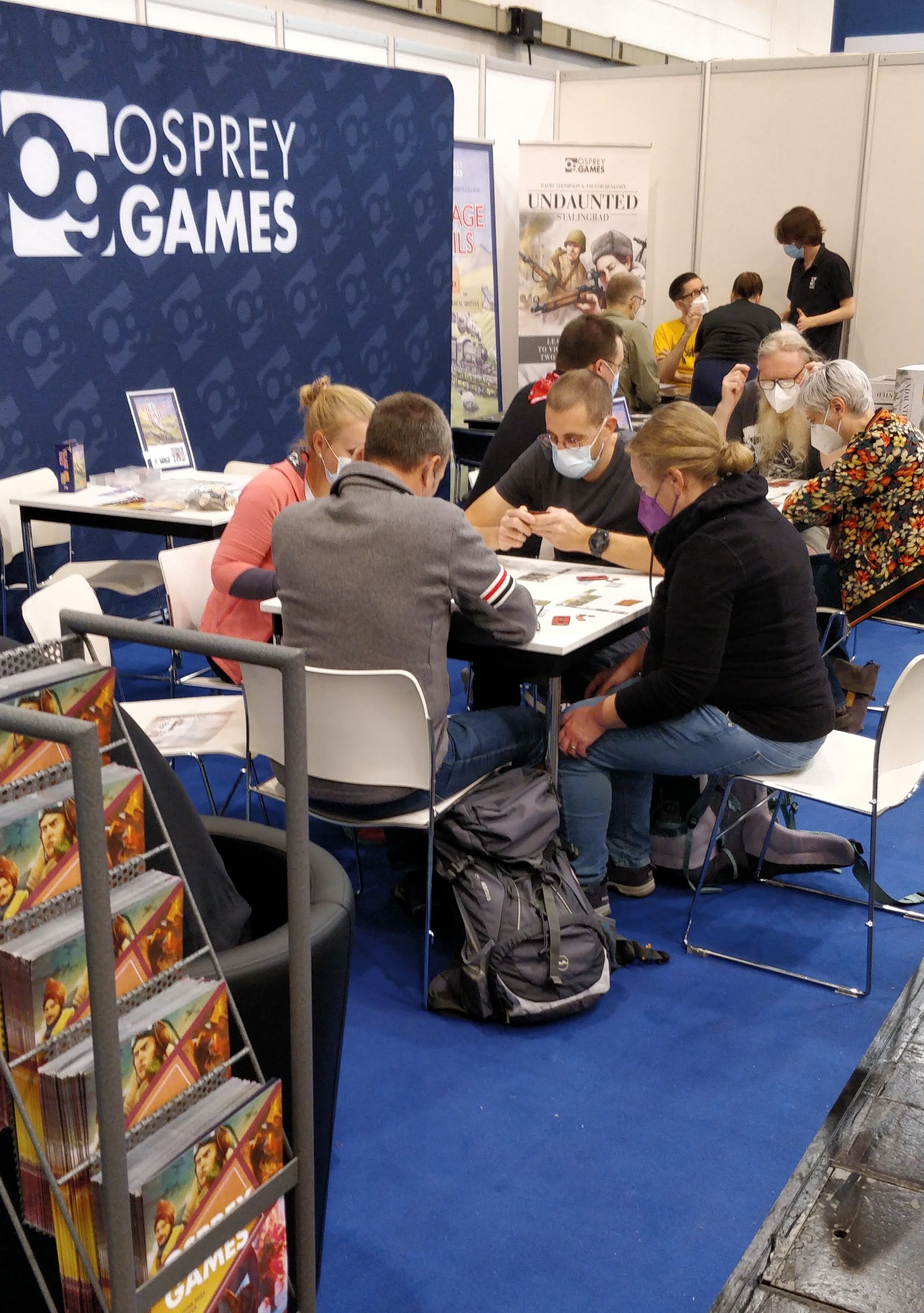 As 2022 comes to an end, here at Osprey Games we've been looking back with daily wrap-ups on our social media. Today's is for the six(!) gaming shows we've been lucky to go to this year, and this blog is all about the excitement and fun of every one...
UK GAMES EXPO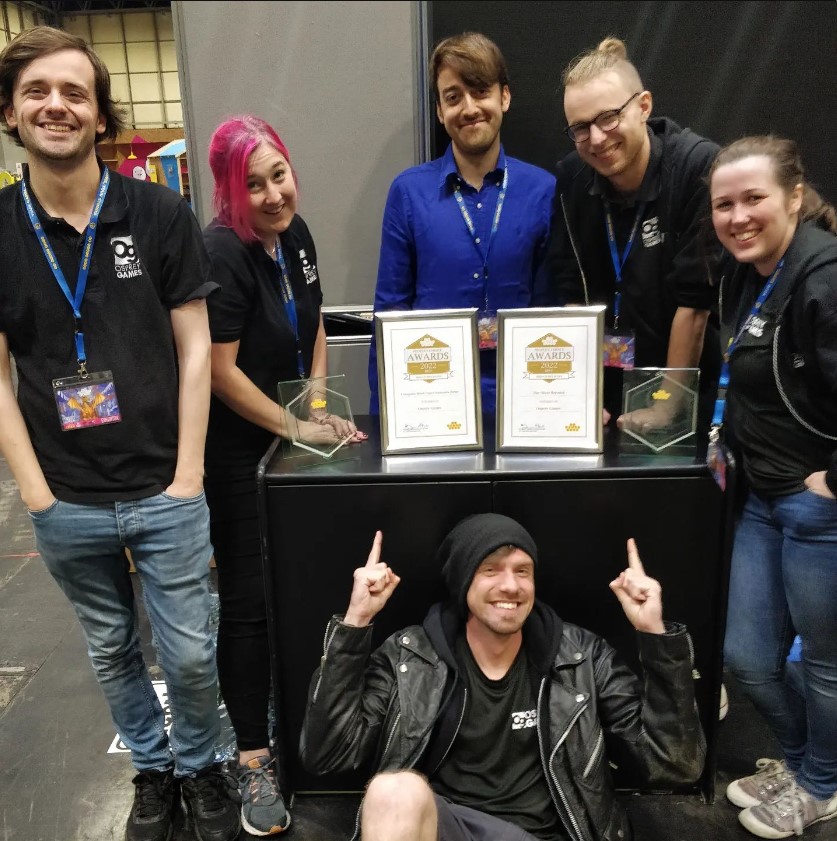 We kicked off the year with the UK Games Expo 2022 in Birmingham this June! The Osprey Games team headed on up from Oxford keen to show off two hot new board games: Crescent Moon, a tense asymmetric area control wargame of politics and diplomacy, and Cryptid: Urban Legends, an abstract puzzler from the design duo behind the original Cryptid. The energy was incredible and we loved running demos for all of you we met! We also had a whole host of classic Osprey games on offer, as well as a super sneaky peek at two of the year's later titles, Village Rails -
and Undaunted: Stalingrad...
********
SPIEL DES JAHRES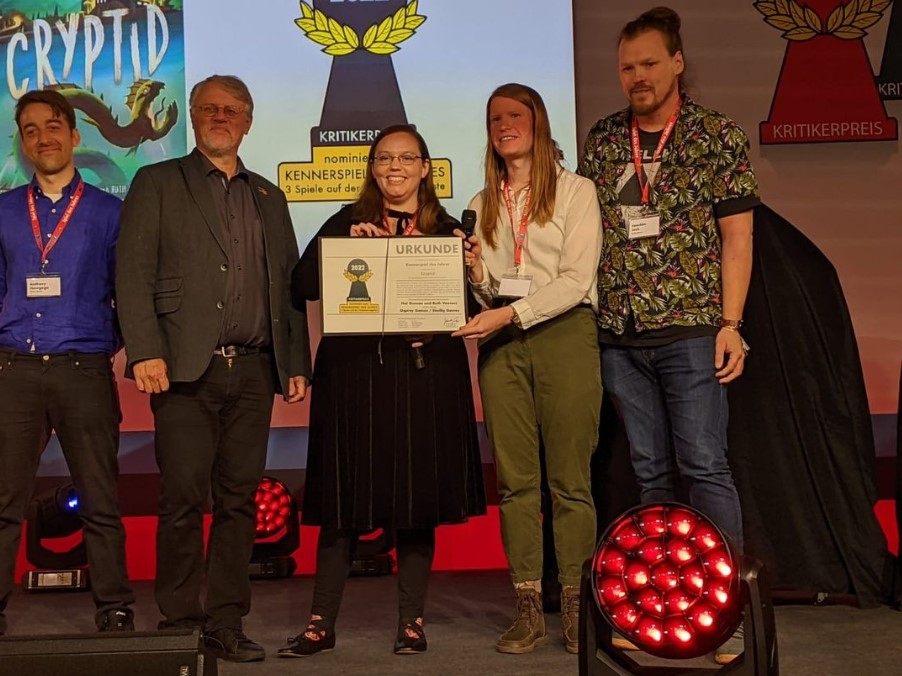 Next, in July, it was a huge honour to have our unique deduction game Cryptid shortlisted for the highly prestigious Kennerspiel des Jahres Award 2022, and to attend the official awards ceremony in Berlin! A member of the Osprey Games team flew out to join the game's designers - Hal Duncan and Ruth Veevers - as well as the team from Skellig Games who published the German edition.
It was so lovely to get together with so many brilliant people from the industry
and we can't wait to be back again.
********
GEN CON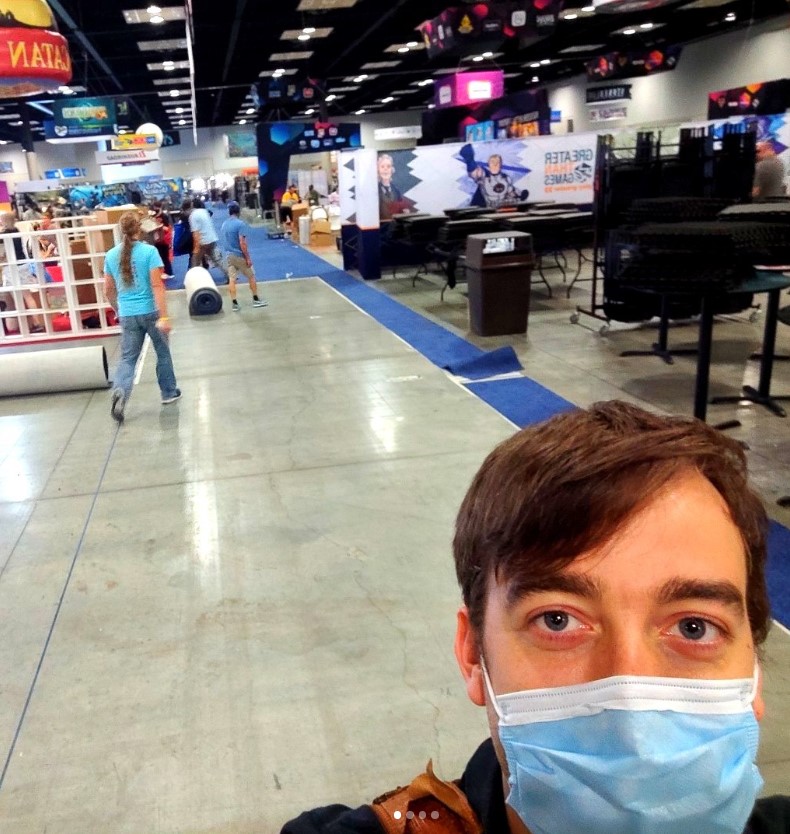 Right off the back of Spiel des Jahres, it was off to Gen Con 2022 in Indianapolis for August! The Oxford and New York teams of Osprey Games joined forces for a great few days of gaming. We got the train tableau-builder Village Rails on the table for the first time ever, and the co-designer of Undaunted: Stalingrad, David Thompson, was even there to give hands-on previews of the *massive* upcoming instalment in the Undaunted series. Also for Gen Con, we announced the eagerly anticipated next Imperium game, Imperium: Horizons, coming soon...
********
SHUX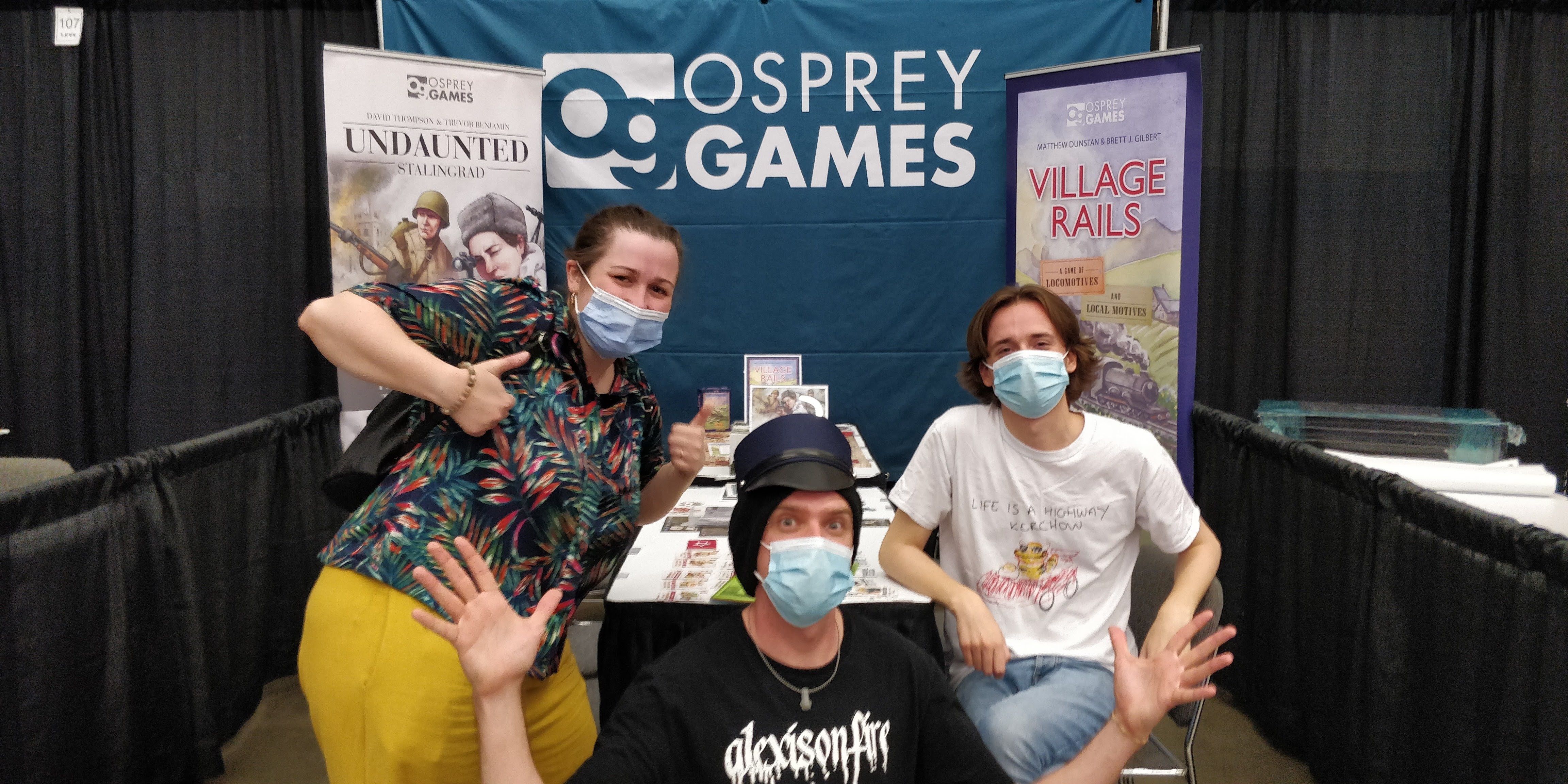 The end of September meant SHUX 2022, Shut Up & Sit Down's board game show in Vancouver! The Osprey Games team were back with Village Rails and Undaunted: Stalingrad - showing off the latter with full demo games for the first time ever. It felt amazing to finally get people experiencing all the variation and consequences that the game's epic branching campaign has to offer. The whole show was super friendly and accessible, and we were all missing Canada as soon as we were gone.
********
ESSEN SPIEL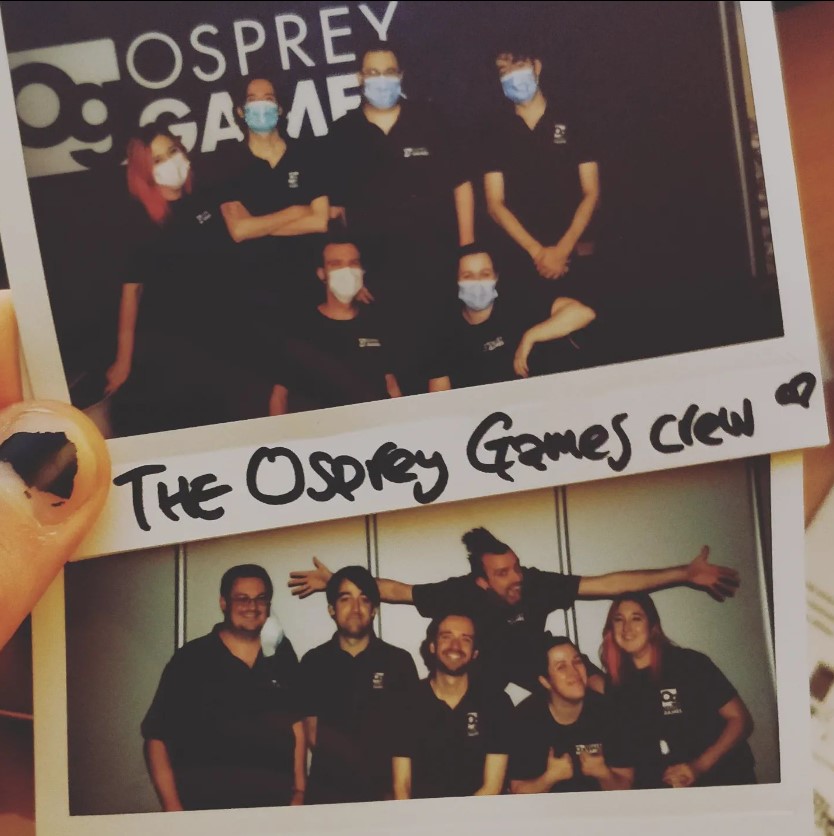 With Essen Spiel 2022 - the biggest board game show of the year - literally the next weekend in October, there was only a day to rest and then the Osprey Games team were in action again and off to Germany! Spiel was as intense and exciting as ever, and we had a full four days of meeting people, connecting with content creators and prospective game designers, and running hundreds of demos. It was the biggest audience we'd got Undaunted: Stalingrad and Village Rails in front of yet and the reaction was everything we could have hoped for. We all had a blast, but by the end of the week everyone was ready for a well-earned rest as well...
********
DRAGONMEET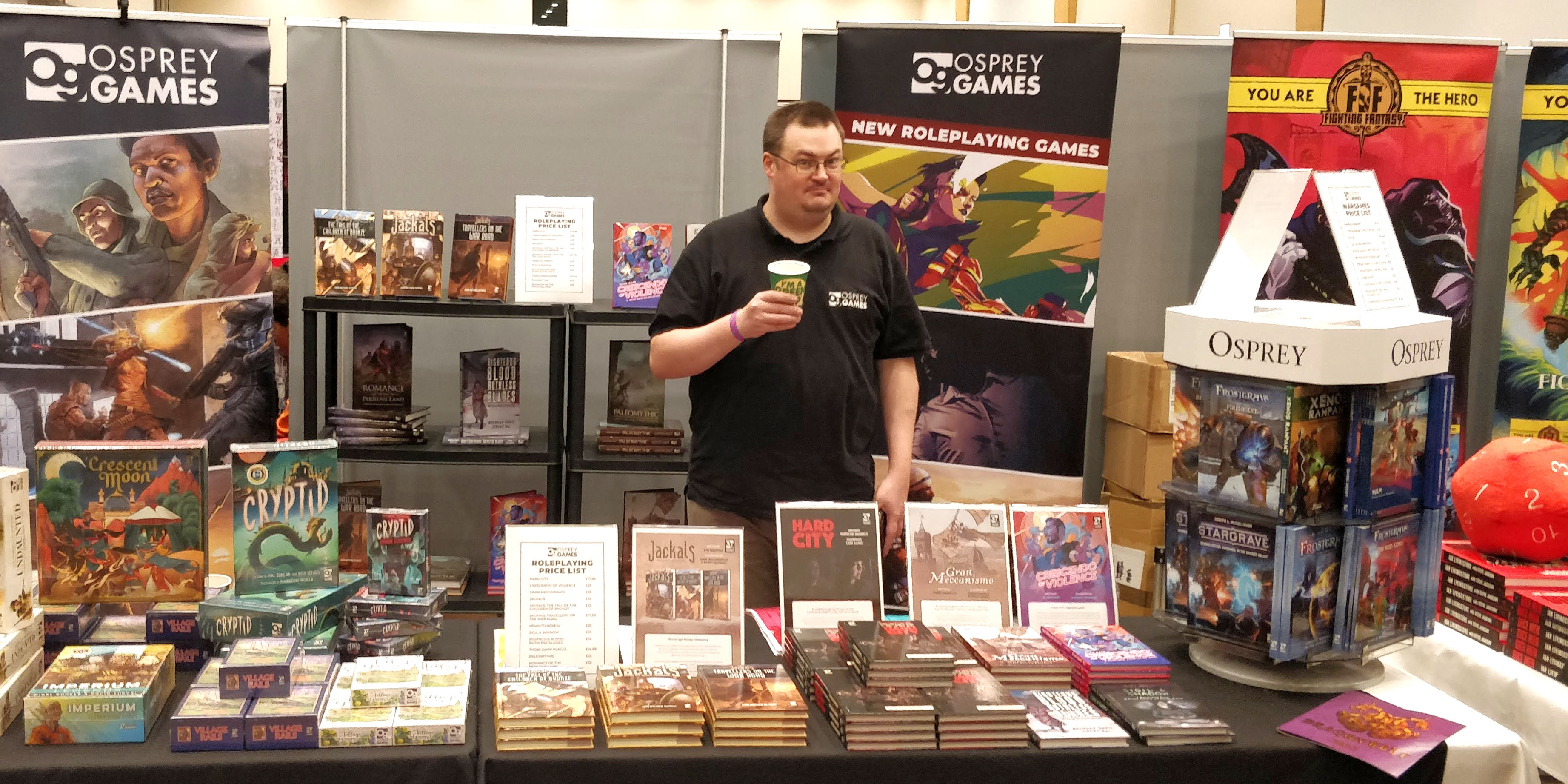 And last but not least, we finished up with Dragonmeet 2022 in London this December! The few veterans still standing after a year full of shows made it there to share our wide range of new roleplaying releases. And there was a lot to get stuck into - from the clockpunk Renaissance of Gran Meccanismo and the neon-drenched cityscape of Crescendo of Violence, to the noir streets of Hard City and the ancient expanse of Jackals: Travellers on the War Road. It was a pleasure to see everyone from all of you to some of our authors, and there's no other way we'd rather have seen out the year.
********
That's all from us at Osprey Games for 2022, but we'll be back next year and ready to do it all again!
Thank you so much to all the organisers who made these shows possible - UKGE, Gen Con, Shut Up & Sit Down, Spiel, Dragonmeet - to our authors and designers for giving us such incredible games in the first place, and of course to all of you who were so much fun at every show and have supported us along the way.
Enjoy the rest of your holidays, and have a happy new year!
The Osprey Games Team