Today on the blog we're looking at some of the artwork from the last of our 2019 titles. Let us know what you think in the comments section. If there are any January 2020 publications you'd like to see the artwork from next month, be sure to mention it below!
Duel 100: Me 262 vs P-51 Mustang by Robert Forsyth
Artwork by Jim Laurier, Gareth Hector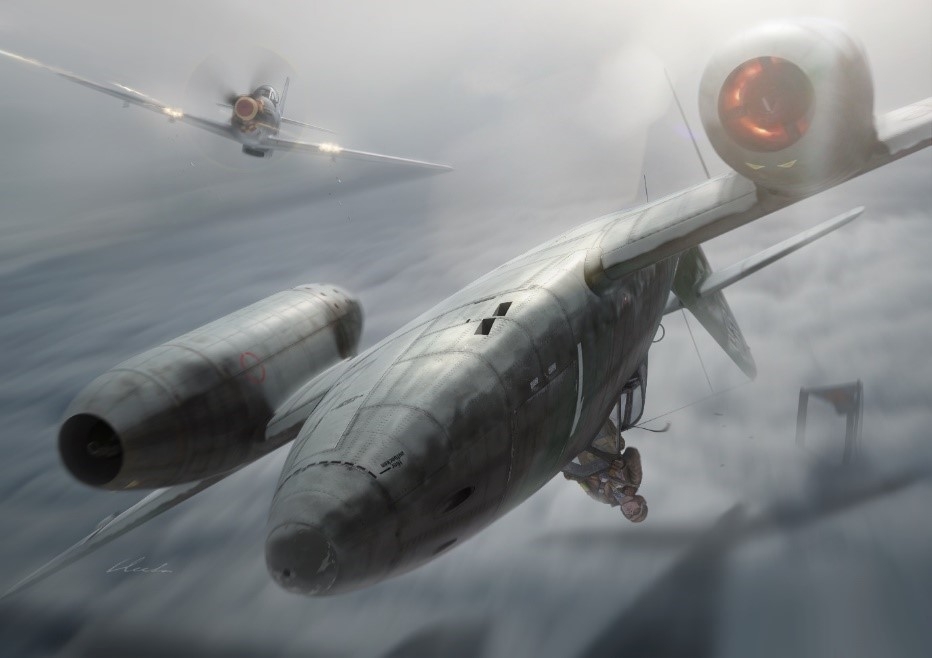 This piece of artwork, requested by KAL9000, shows a scene near Quackenbrück on 8 November 1944, a few seconds before Leutnant Franz Schall of 2./Kommando Nowotny was forced to bail out of his Me 262A‑1a 'White 1' while being pursued by 1Lt James W. Kenney of the 362nd FS/357th FG.
X-Planes 13: The Wright Flyers 1899–1916 by Richard P. Hallion
Artwork by Adam Tooby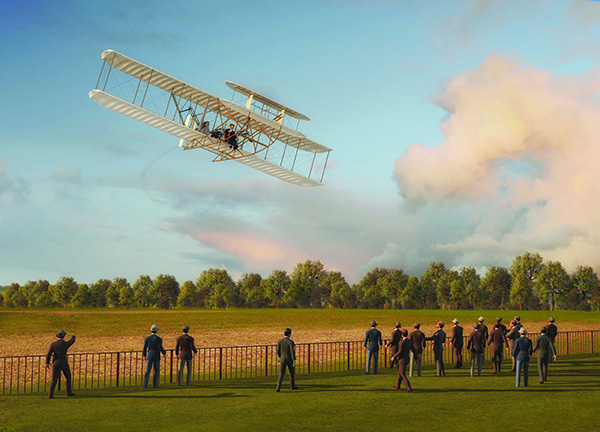 This next illustration depicts Wilbur Wright catapulting aloft from the eastern infield of the Hunaudières race course 5 miles south-southeast of Le Mans at 6.30pm on Saturday 8 August, 1908, ascending steeply into a broad climbing circle before several hundred onlookers. At approximately 100ft in altitude, he levelled off into a second circle, and, after completing it, dipped into a gentle curving descent.
New Vanguard 277: British Amphibious Assault Ships by Edward Hampshire
Artwork by Adam Tooby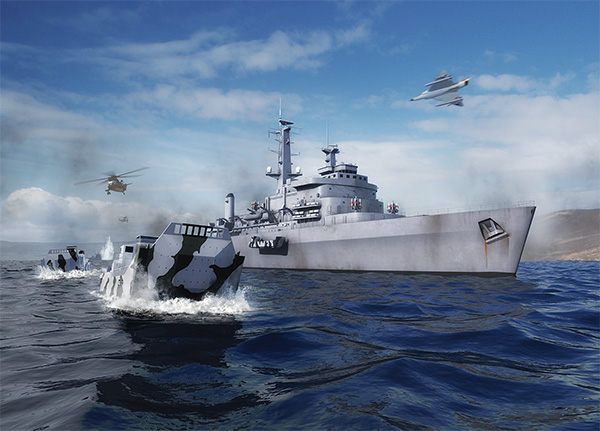 This last image, requested by PAUL W, shows Fearless and two of her LCUs in San Carlos Bay during a Skyhawk raid on the morning of 21 May, 1982. The landing craft are bringing supplies ashore as the Argentine Air Force attacks them.