Wargamers - we want you! Here at Osprey Games we're always looking for great new games, especially in our award-winning range of wargaming titles. Whether you're a new designer or have been writing and playing your own games for years, why not get in touch? If you've got a fun wargame, no matter the scale, genre, mechanics, or period, we'd love to hear from you...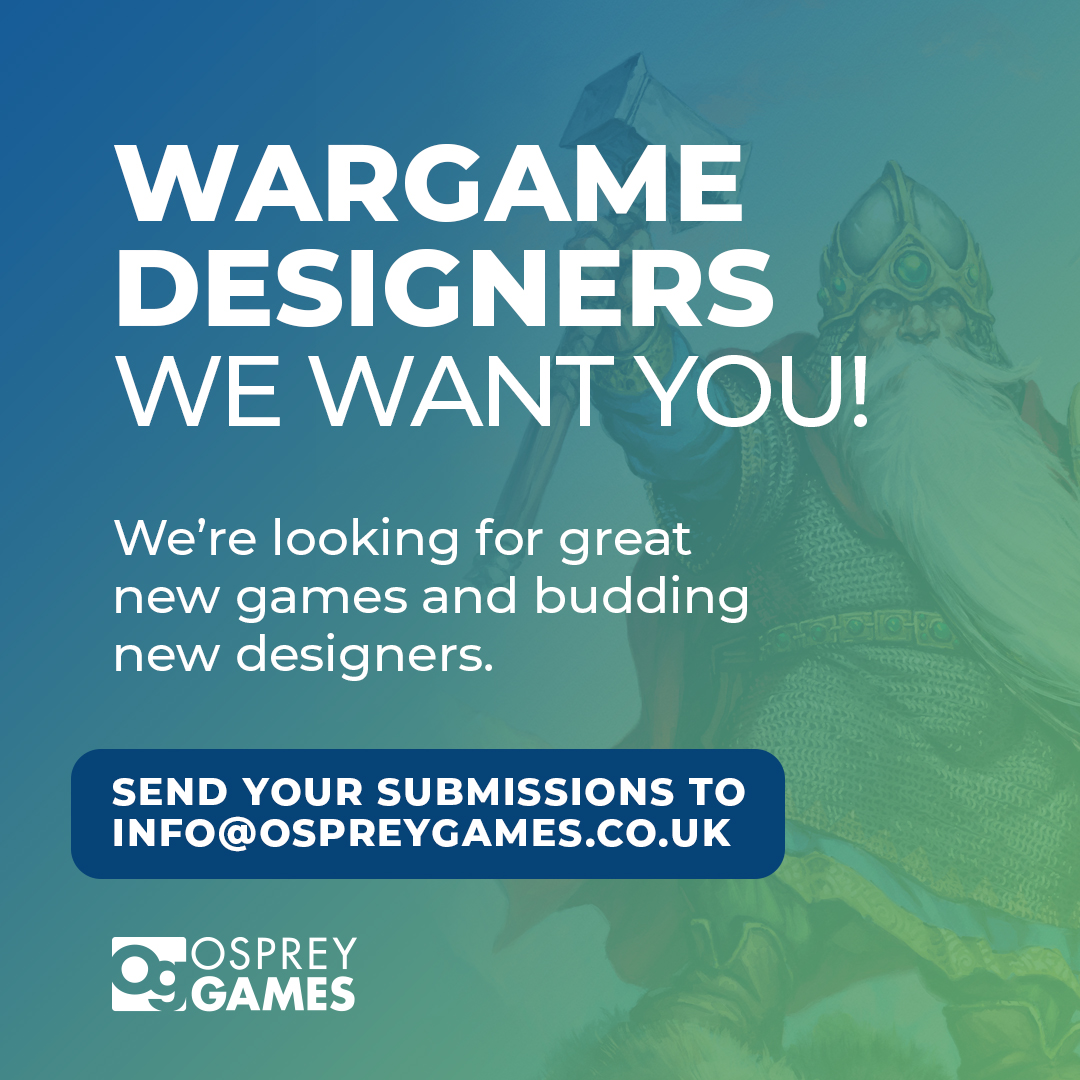 To get in touch, just email [email protected] with 'OPEN CALL WARGAMES' in the subject line and tell us about your game! Please send a PDF file with a brief summary of your game (ideally running no longer than one side of A4/US Letter), including details such as:
- Genre/period/setting
- Mechanics
- Scale (for both the miniatures – 15mm, 28mm, etc. – and the game itself – skirmish, corps-level, etc.)
- What makes it unique or sets it apart from other games
- A little bit about yourself!
We will respond to every email, but please bear with us as it may take us some time.

We look forward to hearing from you!