We're happy to announce the winner of our latest Undaunted: Normandy scenario creation contest! Read on to find out who won, hear all about their entry from the designers of Undaunted, and get hold of their scenario to play yourself...
Without further ado, the winner of this Undaunted: Normandy scenario creation contest is Carlos, with his entry "Entrapment"! This fictional scenario finds the German counterattack in full swing. In their bid to reclaim the gains made by the Americans under Operation Cobra, they lay siege to a vital intelligence post outside Mortain. With no reinforcements within range to support them, the besieged US forces need to repel the assault so that vital intelligence doesn't fall into German hands.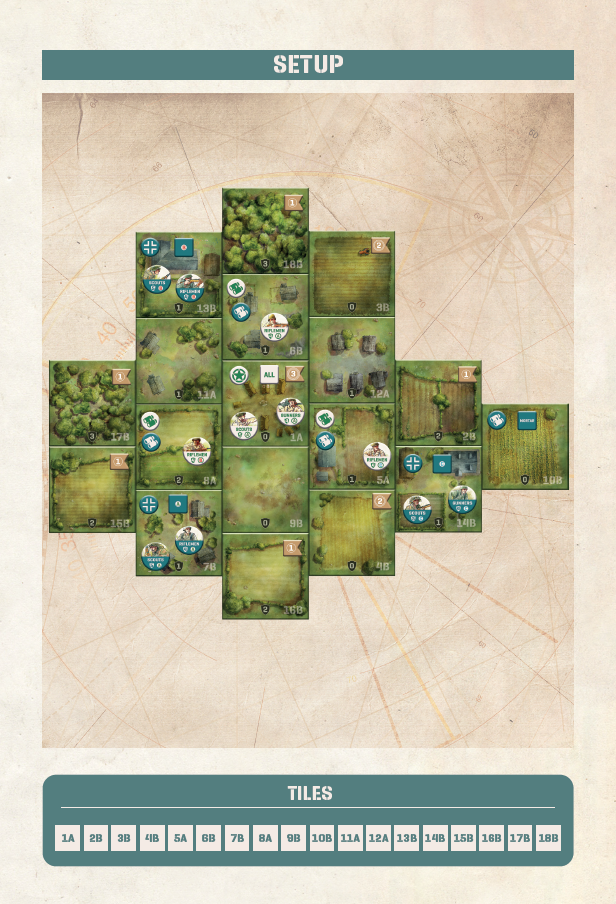 The designers of Undaunted, David Thompson and Trevor Benjamin, had this to say about what made this scenario so compelling and why they picked it:
"We were so excited about judging the Undaunted: Normandy design competition for the "Surrounded" scenario. We were fortunate to receive submissions from folks all across the world. Many of the scenarios had interesting background information and introduced new ways to play with the mechanisms in the game. We rated the scenarios on three criteria: thematic inspiration, design innovation, and refinement. Of those three criteria, refinement was the deciding factor. If a scenario had major gameplay issues, we disqualified it, even if it introduced new mechanical concepts.
Choosing a winner was very difficult for us, but one scenario stood out among the competition: "Entrapment". Carlos did an excellent job of not only presenting the US player in a central, trapped position, but also provided interesting options to the US player by allowing them multiple choices for how to deal with the attacking Germans. We enjoyed playing the scenario multiple times, which is the hallmark of a great scenario design."
– David Thompson & Trevor Benjamin
Huge and well-deserved congratulations to Carlos!
Click here to download the scenario.