We're proud to announce that we've partnered with the skilful team at Laserox who'll be producing an officially licensed wooden game organiser for our tense economic euro title Merv.
In Merv, players are trying to amass power and wealth in the prosperous heart of the Silk Road. Through careful court intrigue, timely donations to the grand mosque, and favourable trade deals, players attempt to redirect as much of that prosperity as possible into their own pockets.
This premium box insert has been meticulously designed, allowing players to upgrade their game storage and play experiences. Featuring themed laser etched engravings, this organiser is the perfect way to keep all your playing pieces efficiently ordered on the table as well as inside the box. These trays and cardholders sit flush inside your game box, providing unique spaces for game resources and sleeved cards alike. Spend less time organising and spend more time playing.
• Modular trays for all components for easy set up
• Thematically engraved player trays
• Supports premium sleeved cards
• Tilt-able cardholder for the Caravan Cards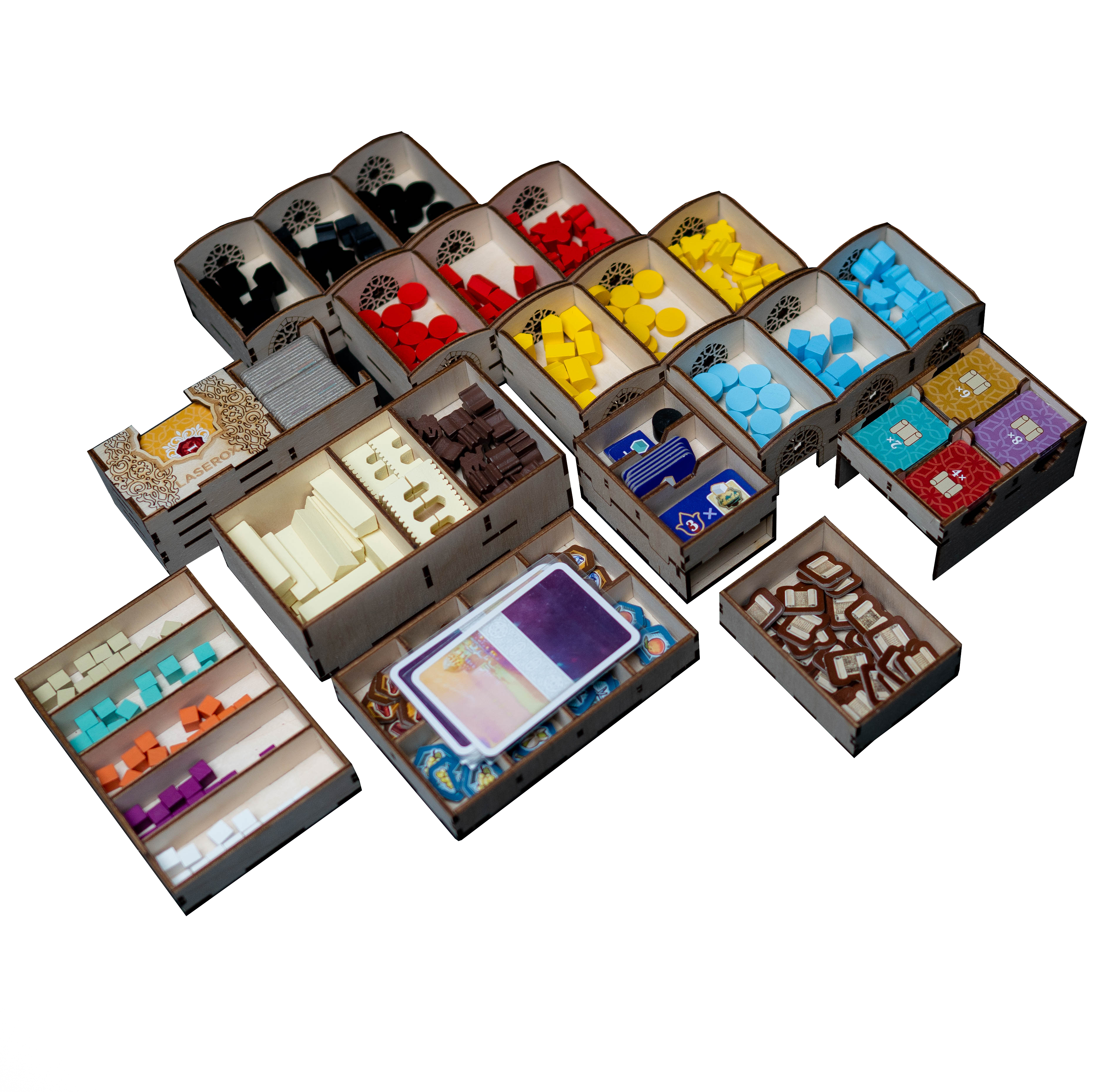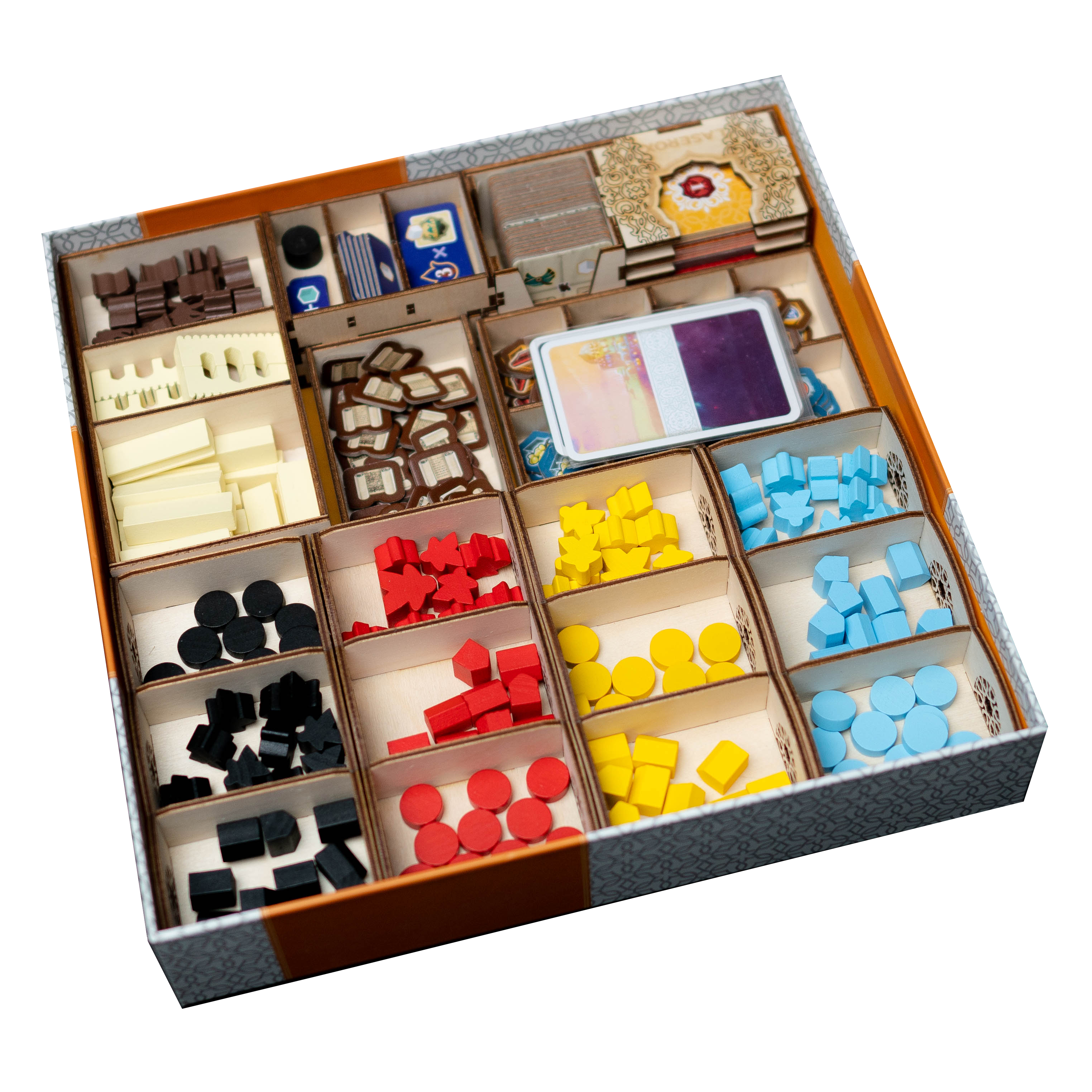 For the ultimate gaming experience, order yours today over at: https://laserox.net/products/board-game-inserts/merv-the-heart-of-the-silk-road-organizer
Find out more about Merv: The Heart of the Silk Road here
*Officially licensed box organizer for Merv: The Heart of the Silk Road by Osprey Publishing. Osprey Publishing, Merv and their logos are trademarks of Osprey Publishing.*
*This kit requires assembly. We advise the use of wood glue, which is sold separately.*

For customer queries you can contact: [email protected]