Next month, players will be able to continue their adventures into the Frozen City with the publication of Frostgrave: Second Edition. In the blog below, author Joseph A. McCullough talks about using the supplements with the new edition of the core rulebook. You can read more on his blog.
Ever since the announcement of
Frostgrave: Second Edition
, people have been asking if the supplements for the first edition will still be valid. Well, I've said it before, and I'll say it again – Yes!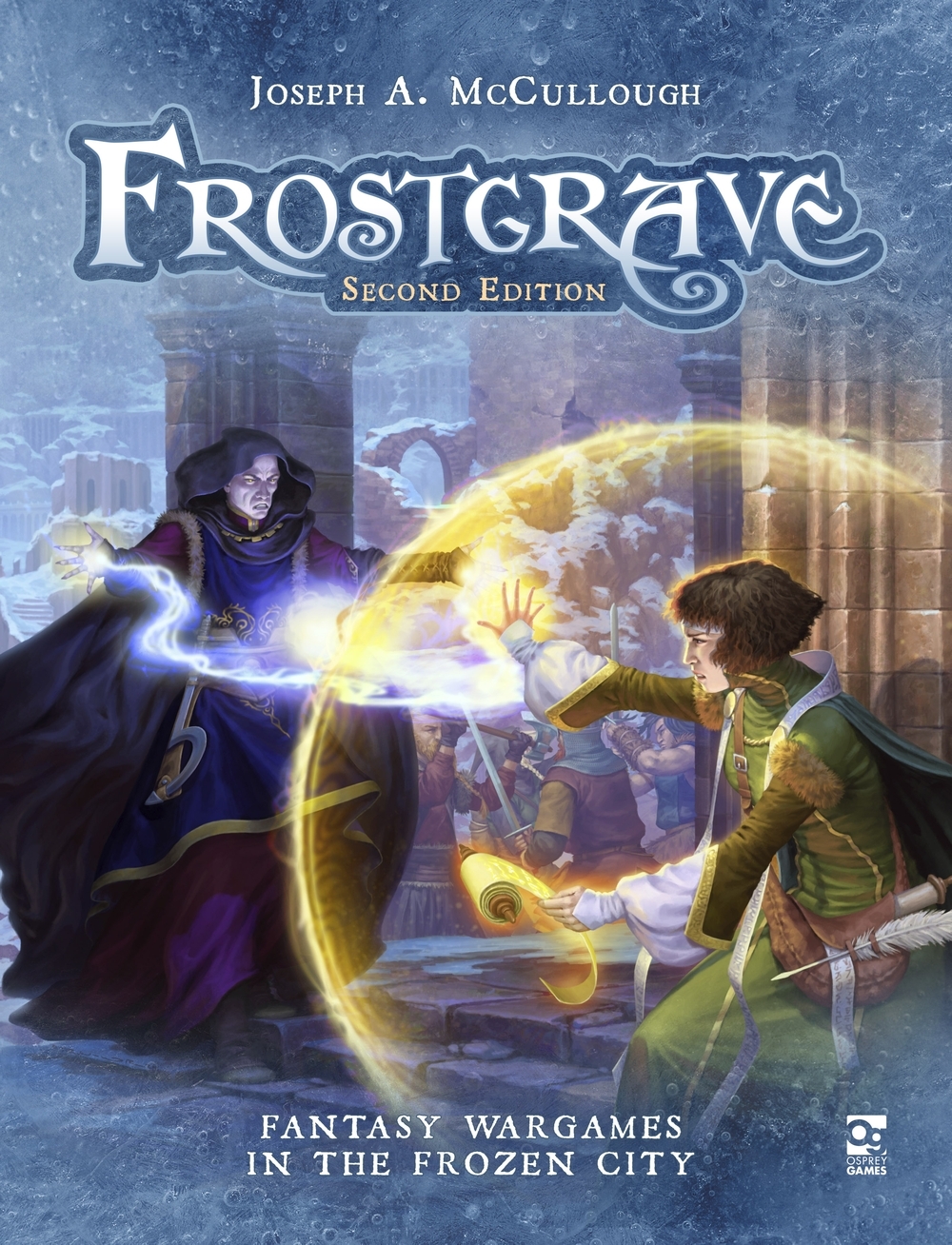 With the exception of
The Grimoire
(the spellcards), all seven supplement books and the
Ulterior Motives
cards are still usable with the new edition.
In fact, I have included an appendix in the Second Edition book specifically to address this question.
Well, today, Osprey Games have decided to make that
Appendix
freely available. Now you can see for yourself, exactly what affect the new rules have had on those old books. (
See the Appendix Here
)
Also, there is a really cool piece of aRu-Mor artwork in there – so take a look!