In today's blog post, we're revealing some of the artwork from a few of our February 2021 titles. Let us know what you think in the comments section and, if you would like to see any artwork from our March titles, be sure to mention that too!
COM 135: A-7 Corsair II Units 1975-91 by Peter Mersky
Artwork by Jim Laurier and Gareth Hector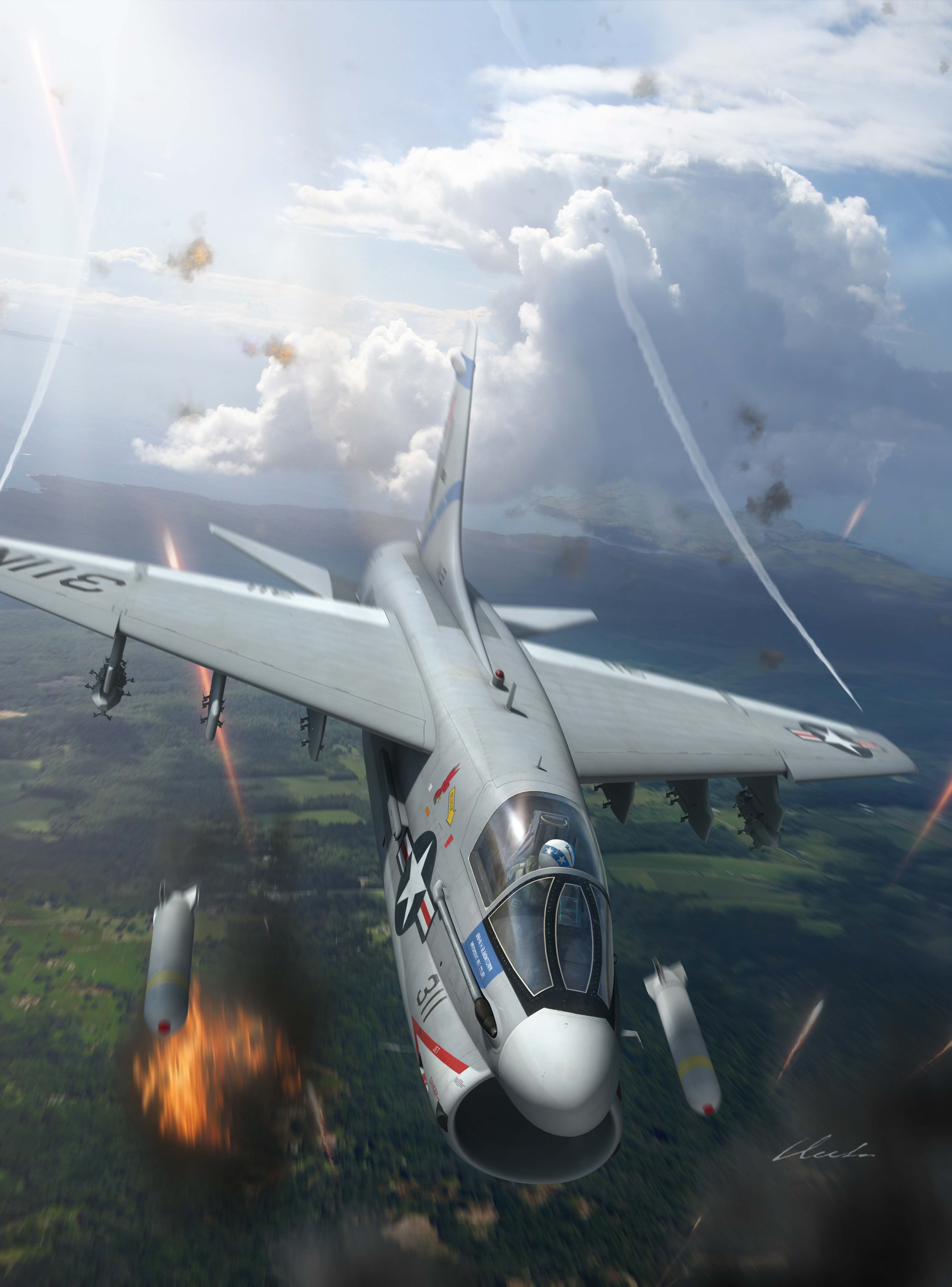 Two weeks after the communist takeover of Saigon on 30 April 1975, armed conflict again pulled American forces into the area with the capture of the US‑flagged container ship SS Mayaguez in international waters. At 1000 hrs on 15 May, A‑7E Corsair IIs and A‑6A Intruders targeted Ream Field, which was home to both armed T‑28s and MiG‑17s – types which could oppose US troops, and the helicopters trying to insert them into a contested landing site. VA‑22 XO Cdr Al Dundon led five A‑7s against the airport, each Corsair II carrying six Mk 82 500‑lb bombs and two Mk 20 Rockeye bomblet canisters. Avoiding enemy flak, the A‑7 pilots each dropped their bombs and then swung around for a second pass to deliver their Rockeyes, each weapon opening 500 ft above the ground. Lt(jg) Sloat's ordnance hit a large aircraft, possibly a transport, parked on the ramp and it burst into flames.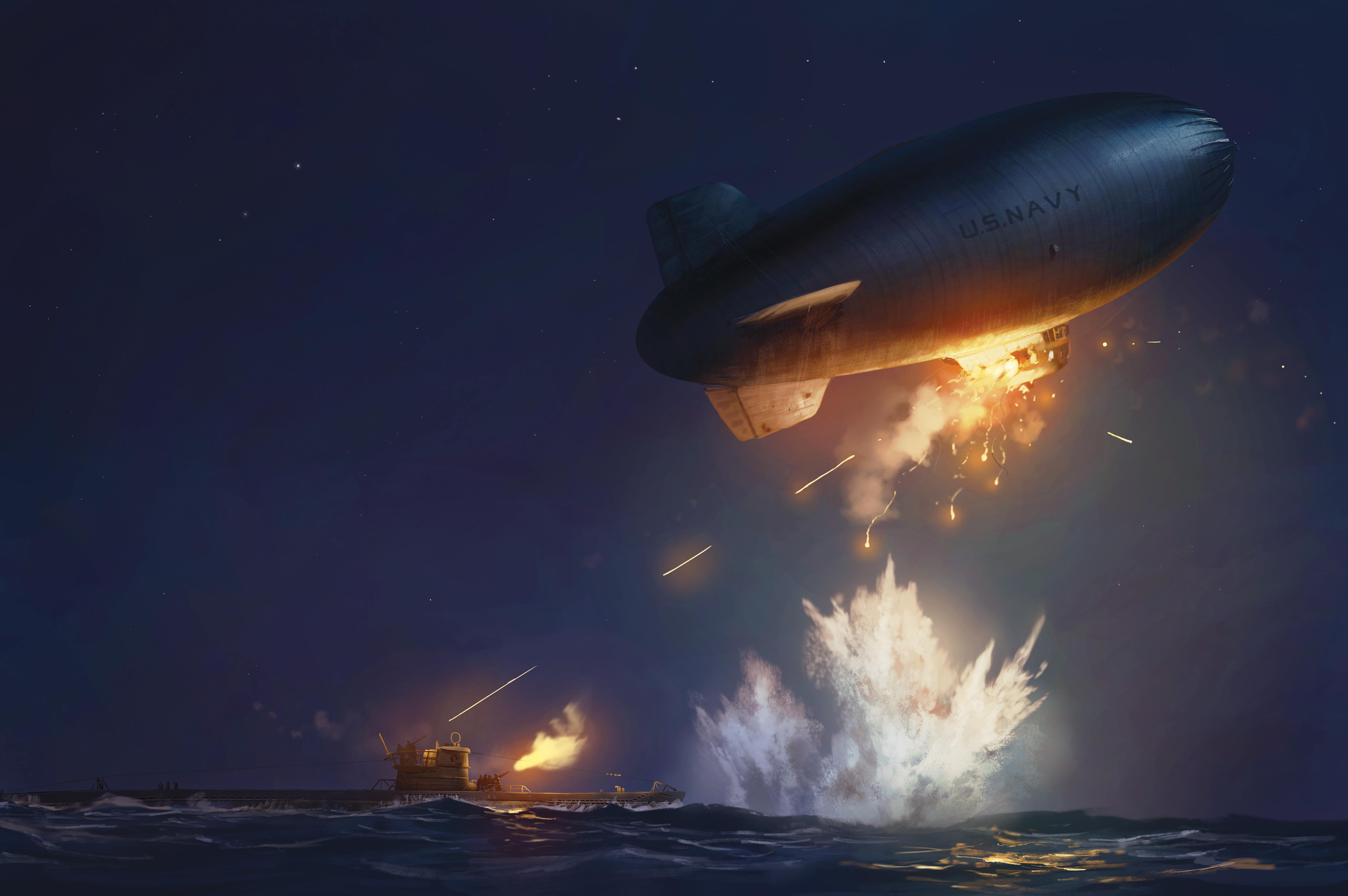 This illustration, requested by AdamC, shows the loss of K-74 in July 1943. Having spotted a U-boat on radar, K-74 made visual contact with U-134 running surfaced, heading in the direction of a nearby tanker and freighter. To protect these ships, K-74's commander, Lieutenant Nelson G. Grills, chose to attack U-134. The encounter ended badly for K-74. Attacking just before midnight on 18 July 1943, K-74 opened fire with its .50-calibre machine gun at 250 yards. Passing directly overhead, the bombardier dropped two depth charges – which failed to sink the U-boat. A second pass would be necessary. Meanwhile, U-134's anti-aircraft battery returned K-74's fire, and with a target larger than U-134, successfully hit it. The blimp's starboard engine was knocked out and the cells holding the blimp's helium were repeatedly punctured.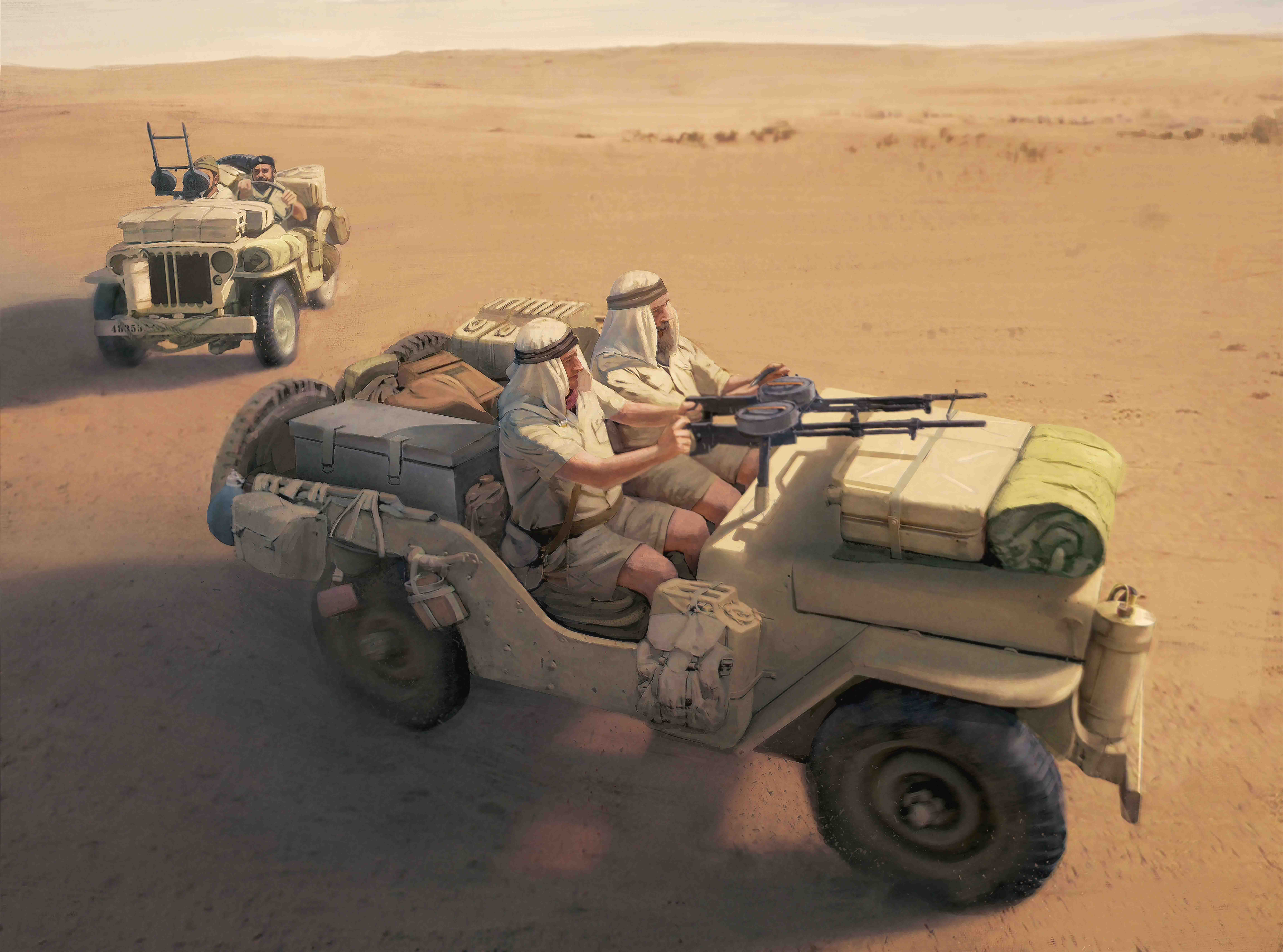 This plate depicts two Willys Jeep in action. The LRDG used the jeep mainly for reconnaissance, notably when Captain Nick Wilder led a patrol into Tunisia in January 1943, blazing a trail that the Eighth Army would soon follow as they chased the Axis forces north. Occasionally, however, the LRDG emulated the SAS in deploying the jeep on offensive operations, such as the raid on Barce in September 1942 when Captain Jake Easonsmith's patrol entered the town to 'shoot up anything they could find'.