The Osprey Games sale is running until the end of February, meaning there are great deals on a wide range of our books, eBooks, and games. Today on the blog we're looking at 10 games that you could add to your collection for under £15!
Letterpress
£14.99
–

1-6 Players
OK - so we're starting with one that isn't actually on sale... however, Letterpress is available for just £14.99, and if you like word games it is a must for your collection!
Compete with your rival wordsmiths to craft the most impressive words and win first pick of letters to add to your collection. Choose wisely, for you will find any you leave in the words of your opponents, and the player who uses their stored letters to greatest effect will spell victory.
Playable by up to six players, with solitaire rules pitting you against the industrious rotary printer, Letterpress offers an enticing challenge sure to appeal to gamers and word-lovers alike.
Check out this review from Tom Vasel at The Dice Tower to find out more about this game!
High Society
£10.49 – 3-5 Players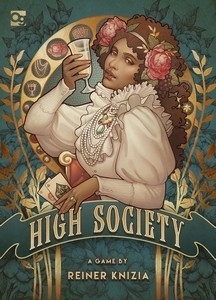 As the quintessential bon vivant you must spare no expense following the latest trend and surrounding yourself with the fineries of life that you justly deserve. Assert your status, impress your peers, and avoid at every turn.
In Reiner Knizia's classic auction game, players must bid against each other for life's luxuries, while avoiding going bankrupt in the process. High Society features 16 stunning Art Nouveau-inspired illustrations by Medusa Dollmaker.
Think that High Society might be a good addition to your collection, perhaps these reviews from No Pun Included, The Dice Tower, and Actualol can help to convince you!
Order your copy of High Society today!
Judge Dredd: The Cursed Earth
£7.50 – 1-4 Players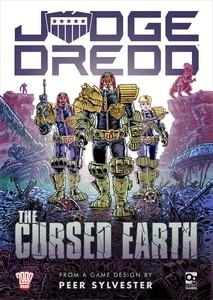 For years he's been the law in Mega City One, but now it's time for Judge Dredd to bring justice to the rest of America. It's time for him to venture into the Cursed Earth.
Featuring competitive, co-operative and solo player modes and specially commissioned artwork from Dredd artists Rufus Dayglo and Dan Cornwell, Judge Dredd: The Cursed Earth is an immersive sci-fi western in which players must lead a team of judges against dinosaurs, mutants, and the Cursed Earth itself to hunt down a dangerous man who has fled the city, before a gang of criminals can get to him first. As they scour the wastelands, the team will encounter a host of classic 2000 AD characters that will push their resources and abilities to their limits.
Find out more about the game in this review from Zee Garcia at The Dice Tower.
Sakura
£11.00 – 2-6 Players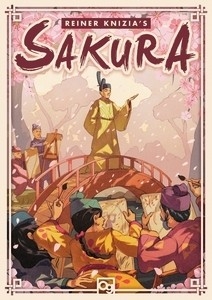 Sakura is a light tactical game of pushing your luck, and pushing your friends. Each player will simultaneously decide how far to move both their character and the Emperor. The player closest to the Emperor when the cherry blossoms are reached will gain a huge amount of prestige, but if you push too far you risk bumping into the Emperor and walking away in disgrace.
Find out more about the game in this review from Zee Garcia at The Dice Tower.
Click here to order your copy of Sakura.

Star Cartel
£11.00 – 3-6 Players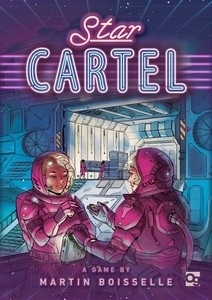 Star Cartel is a space trading game of making the right bets at the right time. Players take on the role of traders and smugglers, trying to maximise the value of the goods they have stockpiled, while minimising the value of other player's goods.
Check out this review of Star Cartel from The Game Boy Geek!
Order your copy of Star Cartel today!
Odin's Ravens
£11.89 – 2 Players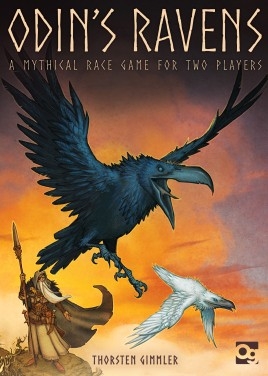 Every morning Odin sends his ravens, Huginn and Muninn, across the world to bring back news of what life is like on Earth. Naturally, after thousands of years, they've gotten a little competitive…

Race through the landscape in opposite directions to be the first to return to Odin. Focus on speed, or enlist the help of the trickster god Loki to create shortcuts and hinder your opponent. Can you be certain Loki's changes won't help your opponent instead? There's only one way to find out!
Find out more about the game with this review from The Dice Tower.
Samurai Gardener
£4.50 – 2-5 Players
Balancing thoughtfulness and great speed - such is the way of the gardener.
You are a samurai, tasked with upholding the honour of your noble lord. Now you must face your toughest task yet - ensuring he has a more beautiful garden than the other Japanese lords!
Move quickly to grab the best cards, but play them thoughtfully to ensure you have the most appealing bushes, paths and ponds. Race to complete your garden quickly, or plan carefully to go for the big points!
Want to know more? Check out this review of Samurai Gardener from Sam Healey at The Dice Tower.
Order your copy of Samurai Gardener today!
Zoo Ball
£6.60 – 2-4 Players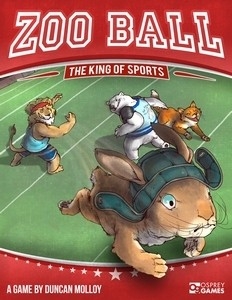 Zoo Ball,a highly skilled sport of pushing the other team out of the way to slide your scorer into their base!
Now it's your chance to play! Push all three defenders to clear a path, or just push your scorer to go for goal. Play head-to-head, or in a four team free-for-all. Customise your teams as much as you like. That's it. You're ready for the Zoo Ball!
Not sure if Zoo Ball is the game for you? Perhaps this review from Drive Thru Games could help you make up your mind!
Order your copy of Zoo Ball today!
Shahrazad
£3.90 – 1-2 Players
A solo and cooperative tile-laying game. Players will help Shahrazad tell stories to pass another night by playing tiles featuring unique takes on iconic fairy-tales to construct the best story.
Each turn players will play a single tile, then draw a tile, building a folk-tale tableau. With 24 oversized, fully illustrated tiles in a deluxe package Shahrazad is a beautiful gift package for couples, or parents and children. Placing certain story types together will grant players more points, but telling a story in the wrong order will drastically limit their options.
Check out this review from The Dice Tower to see what Zee Garcia had to say about Shahrazad.
Click here to order your copy today!
Agamemnon
£11.89 – 2 Players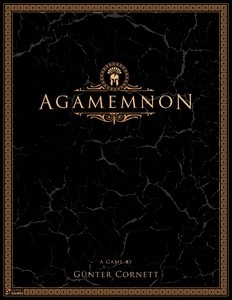 None can defy Fate but the gods themselves. Driven by the ambition of their king, the Greeks have arrived on the shores of Troy. Some seek power; some seek revenge, while others seek the great moment in battle that will define their place in history. From veteran designer Günter Cornett, Agamemnon is a fast-paced strategy board game in which two players take the roles of ancient Greek gods during the Trojan War. By tactically deploying warriors to where they're needed across the board, each player may influence the final outcome of the battles famously detailed in Homer's Iliad. Some areas will be decided by the strength of your warriors, some by sheer weight of numbers, and others by the inspiration your heroes provide.
Find out more about this game in this review from The Dice Tower.
Hopefully this has helped you find some new games to add to your collection!