Since it's release in August 2019, Undaunted: Normandy has received plenty of praise from the likes of The Dice Tower, Marco the Omnigamer, Drive Thru Games, and many others!
Now that the game has been out for a few months, we thought we'd offer you a new challenge. In fact, we have two for you!
Firstly, designers David Thompson and Trevor Benjamin have created a new scenario for you to try, pitting a coalition force against the Germans in the historical Battle for Castle Itter. You can download the scenario for free here or, if you are at Essen for SPIEL '19, make sure you stop by our booth (5H124) to pick up a printed version of it!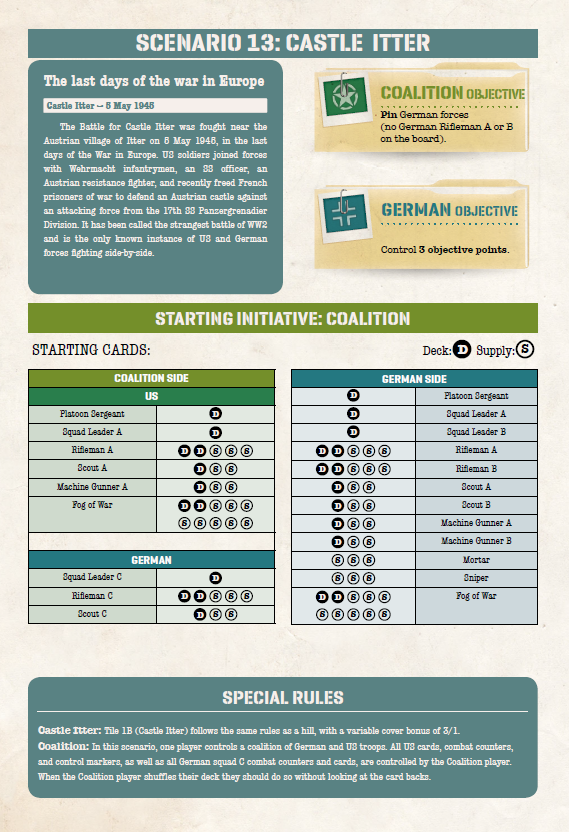 Our second challenge for you is the Scenario Creation Contest! We'd love to see what you can do with the game, and are inviting you to create scenarios using the Undaunted rules. They can be based on battles in Western Europe during the Second World War, or can be entirely fictional, but must be playable using the components and rules from the game without changes.
Designers David Thompson and Trevor Benjamin will be judging the entries along with the game development team here at Osprey Games, with the winners seeing their scenarios styled up and turned into a free downloadable PDF and receiving a copy of Undaunted: North Africa, a stand-alone sequel to the critically-acclaimed game that we will be bringing out next year!
Please email your entries to [email protected] or share them on BoardGameGeek so that other players can help you tweak your design. You've got until Monday 25th November to get your entries in!
Good luck!