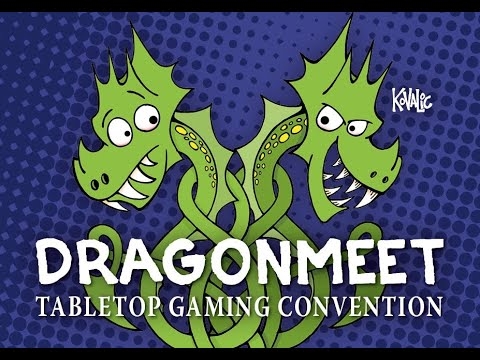 This Saturday, the Osprey Games team are heading down to London for Dragonmeet 2019 with our latest books, games, and miniatures!
This year will be extra special for us, as we will be launching the Osprey Roleplaying series at the event! Our first two RPGs, Romance of the Perilous Land: A Roleplaying Game of British Folklore and Paleomythic: A Roleplaying Game of Stone and Sorcery, will be available, and we are delighted to announce that we will be joined on our stand by authors Scott Malthouse and Graham Rose!
Away from the stand, Gaslands designer Mike Hutchinson will be demoing Gaslands: Refuelled for anyone who wants to try out his wargame of post-apocalyptic vehicular mayhem.
We can't wait to see you all there!