We're delighted to announce that Osprey Publishing has partnered with Geek Nation Tours to bring you a series of incredible experiences, with a tour of Feudal Japan and the Battlefields of Sekigahara in 2019, and two tours scheduled for 2020: a trip to Rome to delve into the history of the Gladiators, and a Frostgrave-themed tour of Estonia.
Geek Nation Tours are the blacksmiths of building bonds, the facilitators of fantastic adventures, and the engineers of entertaining quests. Drawing on our background in the travel industry and our dabbling in a wide range of geekdoms, we craft immersive journeys where geeks and nerds can come together and meet new friends from around the world and experience their fandoms up close and personally. Where internet and face-to-face friendship meet – in only the best of geeky locations.
Our goal is to bring people together and foster connections while sharing unbelievable excursions into the realms of fantasy, adventure and sci-fi we geek out over. Being a geek means loving something to the point of (almost) unhealthy obsession. GNT embraces our geekdoms with no shame and shares the love of them with others. Whether it's building the comradery with fellow geeks and nerds or introducing newbies to our worlds, our passion and enthusiasm contribute to warm and inclusive communities you find on our tours.
Signature Battlefield Series: Feudal Japan and the Battlefields of Sekigahara 2019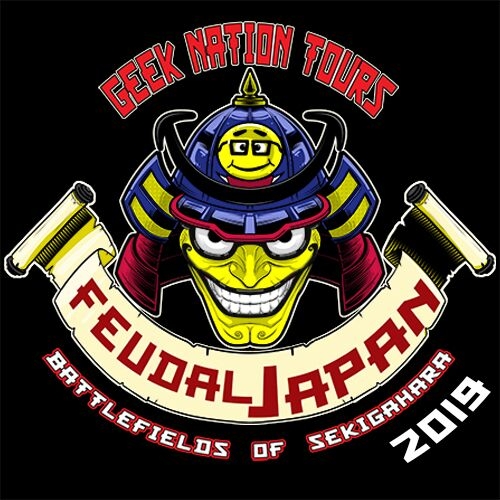 On October 21st, 1600 Tokugawa Ieyasu led his forces onto the plains of Sekigahara to an eventual victory that would change the course of Japanese history. The battle is one of the most famous of all Samurai engagements in Japan's long history steeped with mystery, betrayal, heroic deeds and acts of barbarism.
Not only will we explore this battlefield in detail and walk its remains, but the main goal of the tour is to take you back to the time of the Samurai.
Our first days will bring us to the Seki Cutlery Festival which is dedicated to blades of all sorts. We will see sword making demonstrations, the Seki Sword Tradition Museum and an outdoor knife show where you can purchase blades of your own. We will then slow the tour down and just like ancient times, we will be forced to hike by the Shogunate (your Geek Nation Tours representative) between Magome and Tsumago. The Nakasendo Highway was well traveled by Samurai in ancient times and still feels like a journey into the past to this day. We will plunge into a traditional Japanese onsen or two just like the Samurai used to sooth aching bones… Castles will also be on the list and as such, we will visit some of the very best and most loved in Japan.
This year we worked hard to make this tour even "More Samurai", and thus we will make the often not travelled journey to the west coast of Japan. There we will see even more castles and the city called "Little Kyoto" – Kanazawa. Here we will walk one of the most beautiful gardens in Japan, talk a little Zen and take in the Samurai houses still standing from ancient times…
With this said, Sekigahara does play a big part in what we will see, and we are lucky as we will be in Japan for the annual Battle of Sekigahara Festival… We will be able to see re-enactors dressed in traditional Samurai garb and explore the details of the battle. We even have plans for you to get dressed up too!
You will be treated to at least two guides for this tour. We will have a local guide with us throughout the tour and your Geek Nation Tours representative studied in Japan. But, also new this year, is our guest host – Stephen Turnbull. If you have read about Samurai history, ethics or religion you most likely were reading a Stephen Turnbull book. He is a prolific writer and British historian concentrating on Japan and the samurai period. Many of those books have been published by our new partner Osprey Publishing.
If you ever dreamed of living in ancient Japan this is the tour for you!
Signature Battlefield Series: Arenas of Blood Spartacus and the Gladiators of Ancient Rome 2020
The Gladiators of Ancient Rome lived their lives in chains and fought and died for the entertainment of the masses. These ultimate warriors paid in full with their blood, but their stories have become legendary. Strap on your sandals and join Geek Nation Tours as we tour Italy and trace the history of these epic champions on our Arenas of Blood tour!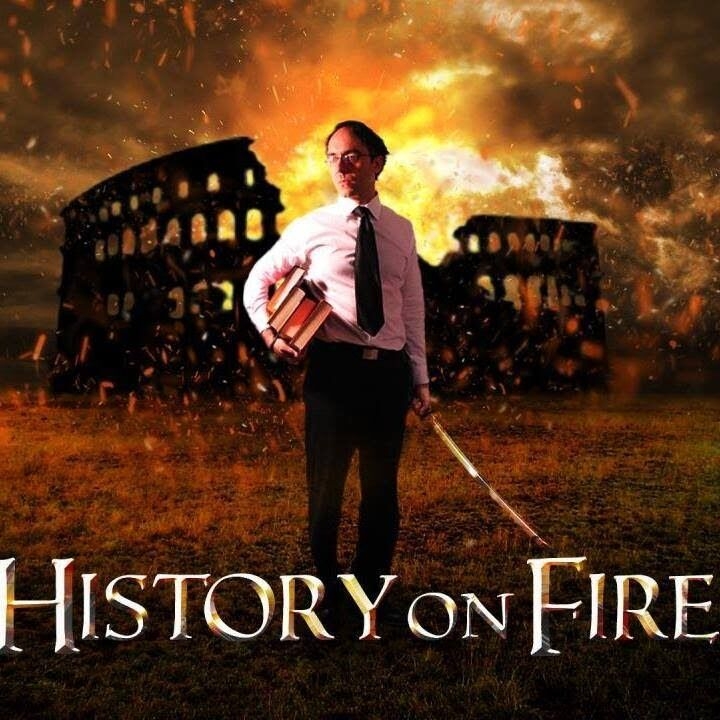 Along with our Geek Nation Tours representative, you will be joined by archaeologist and Italian tour guide Emiliano Tufano from Emiliano's Archaeological Tours. Further, Geek Nation Tours is proud to announce that we will have podcaster, author, Martial Artist and History professor Daniele Bolelli from History on Fire aboard this tour! Daniele will bring the world of the Gladiators to life right before us and regale us with stories from the past and how they can be related to the present.
Hear the crowd roar (if only in your mind) as you visit a multitude of different Roman amphitheaters. See the ancient buildings of the Forum recreated right before your eyes using modern technology. Feel the weight of your sword as you attend an actual gladiator school! Splitting time between Naples and Rome and making excursions to other sites along the way, you'll spend the entirety of this seven-day tour in the heart of the Roman Empire.
Frostgrave Immersion 101 2020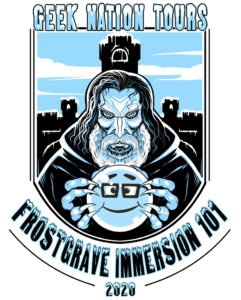 Journey with us to the frozen city of Felstad, or as it is more commonly known, FROSTGRAVE. Well, the city that inspired the game anyway – Tallinn, Estonia. Geek Nation Tours takes you to our first in a series of exotic gaming destinations, where we will discover rarely visited locales and explore their culture, history and culinary delights, coupled each day with fully-immersive, elite gaming experiences. What better place to start our new enterprise than in the Baltic state of Estonia right in the middle of winter? Read more about the Frostgrave tour here.
To find out more about these exciting tours, read the full itineraries and to book your place on the Feudal Japan, Arenas of Blood and Frostgrave Immersion tours, click the underlined links.