The Gaslands: Refuelled Chop Shop Challenge is still going in full swing, with author Mike Hutchinson showing off his impressive creation - the Sourmash Mini-Rig! If you want to show off your cars simply email us at [email protected] and include 'Chop Shop Challenge' in the subject, and we'll include it in our upcoming gallery of Gaslands awesomness! You can also share your creations on Twitter - just make sure you include #chopshopchallenge in your tweet!
Pete asked me if I wanted to get involved in their "chop shop challenge" and having spent the last three months painting nothing but tiny spaceships, I was well up for a rapid-fire build-and-paint to celebrate the imminent release of Gaslands: Refuelled. I also knew exactly what I wanted to build, as I've been champing at the bit to build a Rusty team since playtesting finished.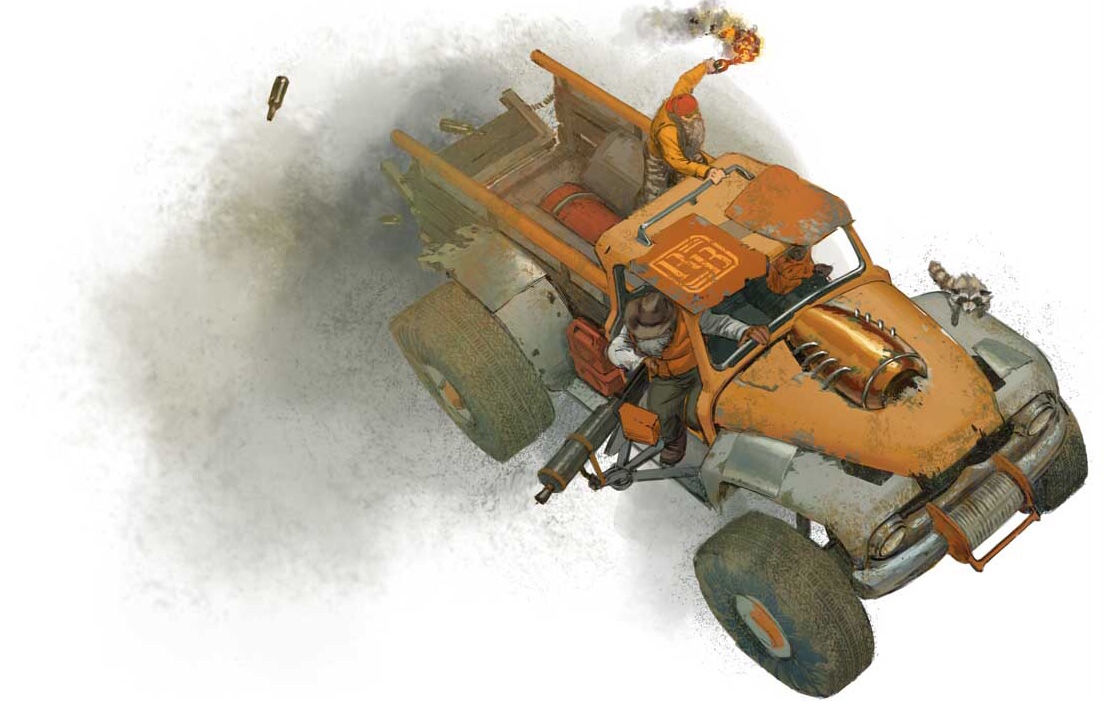 Rusty's Bootleggers
I may have written the rules for them, but I've never got round to building and painting a "high resolution" Rusty team, even though they became pretty much my favourite during playtesting. (So if they turn out to be OP, now you know why!)
They are a bunch of new illustrations in the expanded rulebook, and the one for Rusty is really awesome. I love building cars in homage to David Austin Nash's artwork, and - as fate would have it - I had stumbled across just the right car for the job. (I say "stumbled". I, in fact, mean "stole from a nephew".)
Vehicles in Rusty teams can purchase trailers, which turn them into a sort of mini-war-rig. The trailers get loaded with cargo, each with a different game effect, and so this sponsor provides a very unique hobby challenge for those that are interested in building a fleet of country-and-western-blaring trailer-trash moonshine bootleggers. Of the trailer cargos, I am particularly fond of the "Sourmash Jet Booster" so I roughed out a build for a truck with a ram and a middleweight trailer and two perks, Drive Angry and In For A Penny, to give myself a drink-driving kamikaze bottle-rocket.
Here you can see the final build, before paint: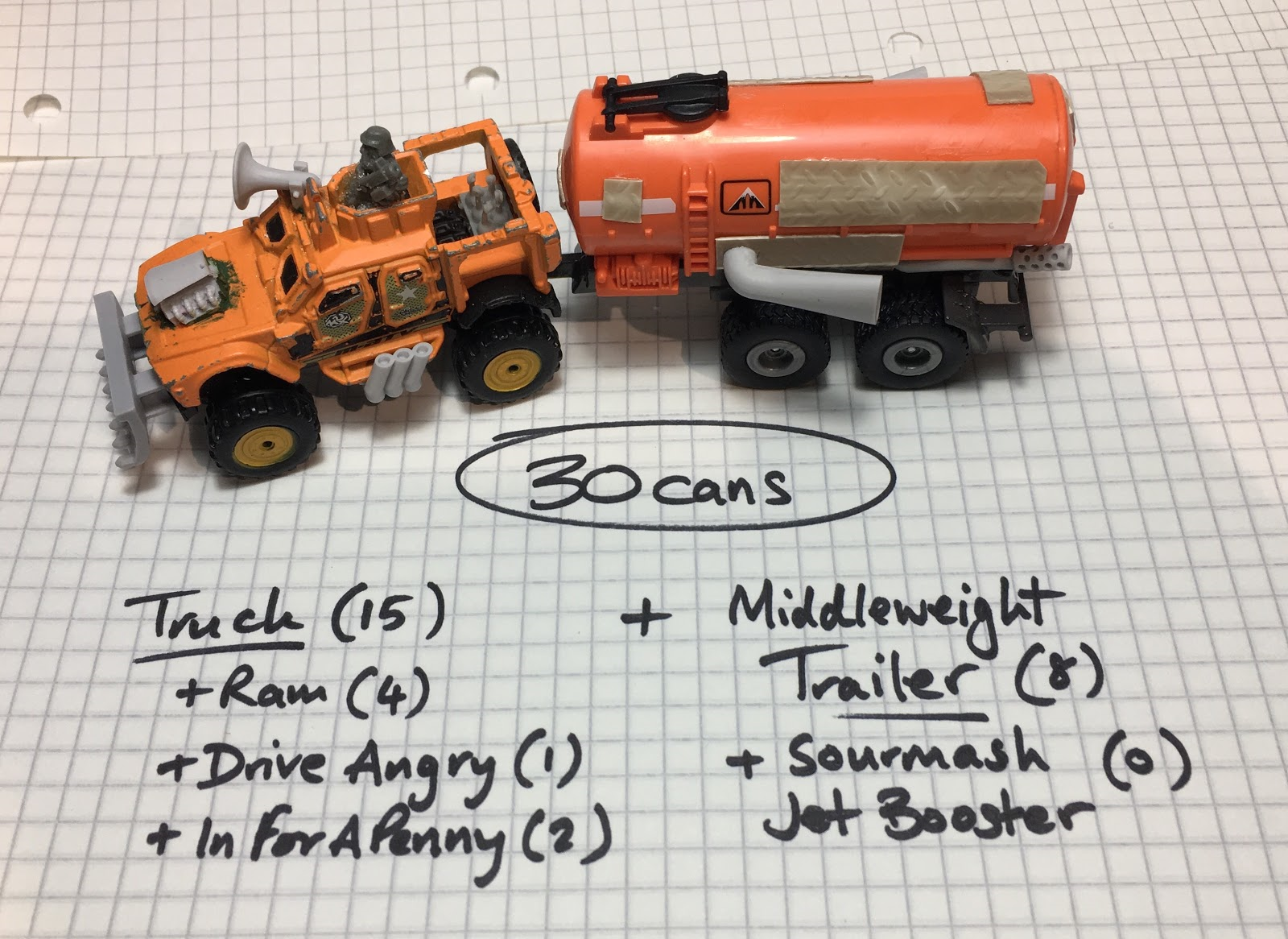 The Cheater's Paint Job
As the orange jeep is starting from was already so weirdly similar to the illustration, and my trailer was also an acceptably matching shade of orange, I decided to keep the original paint jobs, and just weather them, rather than starting from scratch.
Weathering existing paint jobs, rather than stripping (which I can never be bothering with) and then priming (which starts you from scratch), can be a really fast and fun way to get a really awesome looking post-apocalyptic team on the table.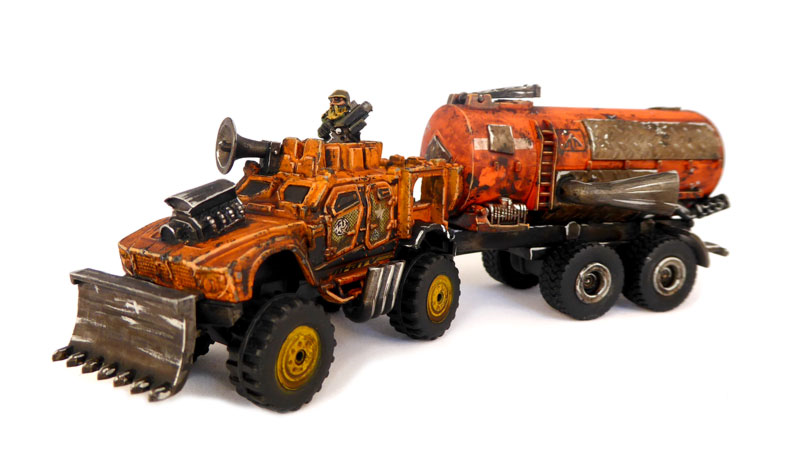 So there she blows. One Sourmash Mini-Rig ready for the table! If you want to find out how Rusty and his trailers work, be sure to order your copy of Gaslands: Refuelled today!