In June 2020, the Undaunted series is set to continue with Undaunted: North Africa, a new two-player deck-building game of tactical combat designed by David Thompson and Trevor Benjamin, with illustrations by Roland MacDonald.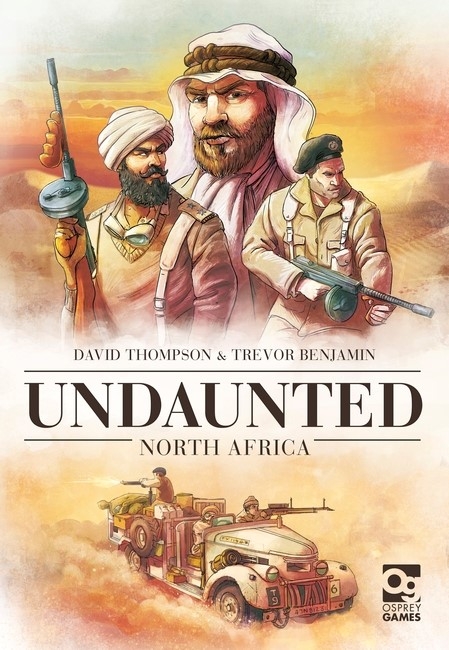 The game puts players in command of either the Long Range Desert Group, a reconnaissance and covert operations unit of the British Army, or a unit of the conventional Italian army. Each player will have to use their forces and the landscape to their advantage as they strive to claim, hold, or destroy key objectives over a series of missions.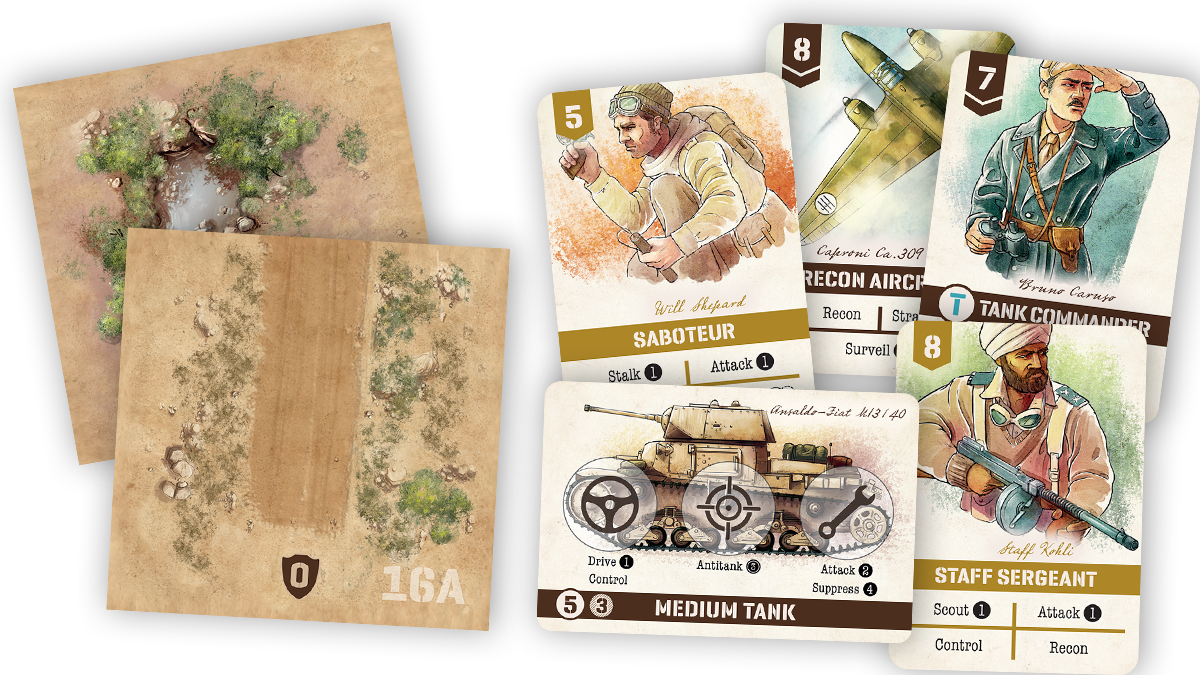 Building upon the critically-acclaimed Undaunted system, Undaunted: North Africa is sure to test players leadership skills to their limit. Fortunately they'll have some extra tools at their disposal, with the introduction of new actions, soldier types, vehicles, structures, and more!
***
The North African Campaign has begun. Take control of the British Army's Long Range Desert Group and operate behind enemy lines or command the formidable Italian forces opposing them. In this sequel to Undaunted: Normandy, players will once again lead their sides through a varied series of missions. As casualties mount, wounded units leave the players' decks, forcing them to adapt in the face of changing tactical circumstances. Use your cards to strengthen your forces, deploy vehicles to advance rapidly across the battlefield, and seize the initiative as you determine the outcome of the North African Theatre.
About David Thompson
David Thompson was born in Savannah, Georgia. He grew up playing Dungeons & Dragons and other roleplaying games, but turned his attention to Eurogames and Wargames in the 2000s. He began designing games in 2014, after moving to England and meeting the Cambridge-based chapter of Playtest UK. His first published design was Armageddon, followed by Orc-lympics, Pavlov's House, Warchest, Castle Itter, and Switch & Signal. He now lives in Dayton, Ohio with his wife, two daughters, and son.
About Trevor Benjamin
Trevor Benjamin was born and raised in New Brunswick, Canada. He has taught English and Mathematics in China and Taiwan, and studied and taught Linguistics in Germany, Belgium, and the Netherlands. He now lives in the UK with his wife and two children, where he has had the great fortune of meeting David and the rest of the Cambridge design community. His published games to date include Dice Heist, Light & Dark, Cafe Fatal, Orc-lympics, Warchest, and Rolling Bandits.
About Roland MacDonald
Roland MacDonald is a graphic designer, illustrator, and board game designer. With a BFA in Fine Arts and an MA in Game Design, he started working doing 3D modelling for PS2 and PC games. After doing concept art and illustrations for Shogun 2 Total War, he moved on to work primarily on board games, illustrating titles including Stop Thief!, Kaiju Crush, and Battle Line.
About Osprey Games
Osprey Games is the dedicated games division of Osprey Publishing (part of Bloomsbury Publishing plc) and publishes a wide range of wargames, card games, and board games. Launched in 2014, the company has produced an array of critically acclaimed titles, including Frostgrave: Fantasy Wargames in the Frozen City, Bolt Action, Odin's Ravens, Wildlands and The Lost Expedition.