A century ago, on 2 July 1919, the airship R34 began the first double-crossing of the Atlantic by air. It was a perilous voyage with a stowaway, a kitten and an engine held together with chewing gum.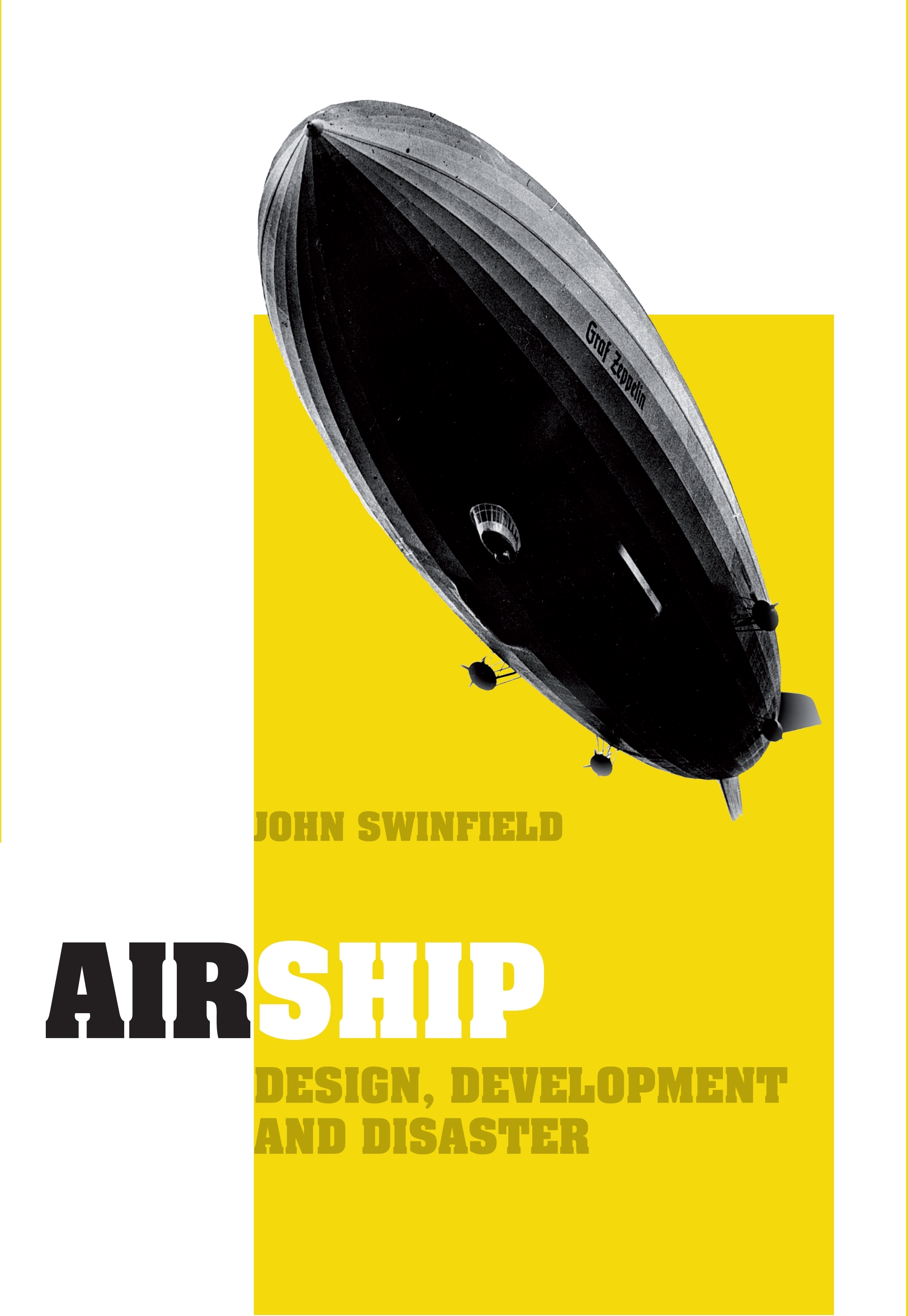 Billy Ballantine, 22, helped build the colossal R34. The length of two football pitches, it was inevitably nicknamed Tiny. He was bitterly disappointed not to be selected as one of the crew on its pioneering double-crossing of the Atlantic.
Two hours before embarkation, cuddling the crew's mascot, a tabby kitten called Whoopsie, he smuggled himself aboard, hiding in the darkness of the hull, squeezed between girders and mammoth gas bags holding almost two million cubic feet of hydrogen.
After 12 hours he had to give himself up. Stiff with cramp, he was also nauseous from seeping gas and fumes from the 6,000 gallons of petrol which powered the ship's five 250hp engines.
After being hauled into the control car he was given a rollicking by senior officers, Brigadier-General Edward Maitland, a parachute pioneer, and the intrepid, celebrated airship pilot, George Herbert Scott.
Had R34 been over land, they'd have put him out by parachute. He added to the weight and was another mouth to feed, which strained the already limited rations. But remembering their own youthful adventures, Scott and Maitland let him off lightly. For the rest of the voyage he had to pump petrol by hand to the engines, as well as peel potatoes – the traditional lot of a ship's cabin boy.
After 105 hours, R34 reached America. Ballantyne became an international celebrity, telling of his frustration at being 'bumped off' at the last minute, and how much he had wanted to see America.
The ship's company were feted and treated to three days of lavish hospitality. Ballantyne went on to a successful career, training as a pilot, gaining a commission and flying in World War II.
R34 was built by the Clyde shipbuilders William Beardmore. It was to be a naval reconnaissance vessel. But by the time it was finished, World War I had staggered to a close. Britain was virtually bankrupt and there was little appetite for military endeavour or spending. The R34 was a white elephant.
An invitation to sail the Atlantic from the Royal Aero Club and the Aero Club of America gave it purpose. An each-way crossing would show the commercial viability of passenger-carrying airships. American airshipman Zachary Lansdowne was on board as a US Navy observer.
At 1.42am, on 2 July 1919, at the Royal Naval Air Station at East Fortune near Edinburgh, a 550-strong ground crew let go their holding-ropes and the mammoth ship lifted slowly into a dark, slightly foggy sky. It was to be a slow voyage, the ship being buffeted by strong winds and storms.
Sailing over the Atlantic at 60mph, Maitland described 'an excellent lunch of beef stew, potatoes and chocolate.' Afternoon tea was bread, butter, greengage jam, with tea boiled over an exhaust pipe, accompanied by jazz and the dulcet tones of Miss Lee White on the gramophone.
Spotting a steamer, the Ballygally Head out of Belfast and bound for Montreal, Maitland noted: 'They picked up our wireless on their Marconi spark set which has a range of thirty miles only. They were very surprised. She didn't see us … we were above them, completely hidden by the clouds.'
To Maitland, a cracked cylinder in the starboard amidships engine represented only 'slight trouble … Shotter [the chief engineer] is always equal to the occasion and made a quick and safe repair with a piece of copper sheeting and the entire supply of the ship's chewing gum, which had to be chewed by himself and two engineers before being applied.'
Sunbeam engines built in Wolverhampton were underpowered and inefficient. Clutches seized, oil leaked at five gallons an hour, gearboxes blew glands and gasbags dangerously overheated. The cover flapped and absorbed moisture, making the ship heavier.
Scott said the crew were cold. 'Warm silk underclothing covered by woollen sweaters and submarine drawers were adequate… but much warmer beds should be supplied for winter flying.'
Maitland mentioned the nightmare scenario of rolling out of a bunk when asleep, tearing a hole in the ship's thin cover and falling through the sky into the ocean below.
There was concern towards the end of its voyage that the R34 would run out of petrol and have to ditch. The American destroyer USS Bancroft steamed out to sea just in case. But Scott managed to reach his destination, Minneola on Long Island. There were no gauges on the petrol tanks and when R34 docked, the dipstick indicated that only two hours' worth of fuel remained.
When an airship moored, somebody would parachute out to assist inexperienced ground-handling crews. Maitland was the most skilful parachutist, but as senior officer felt it would be too showy. So Flight Lieutenant Jack Pritchard jumped, in full uniform with swagger-stick, having shaved in hot water from one of the ship's radiators.
R34 only stayed three days in the US, embarking on 10 July. Helped by kind winds, the airship returned in 75 hours, clipping 30 hours off her outward voyage time. R34 had sailed a total of 7,420 miles at an average speed of 43mph, and returned not to East Fortune, but to Pulham airship station in Norfolk, on 13 July 1919. A band struck up 'See the Conquering Hero Comes.' It was a soggy occasion for the ground crew. They were drenched in a cascade of water ballast as the ship came to its mooring.
Two years later, in 1921, the R34 was damaged beyond repair by violent winds. In the same year, Maitland died on the R38 when it broke up over the Humber near Hull. In 1925 Lansdowne died in the Shenandoah airship in a storm over Ohio. George Herbert Scott and the crème de la crème of Britain's airship industry died in 1930 in the R101, when it crashed in France sailing to India.
Triumphs and disasters followed. The Barnes Wallis-designed R100 sailed successfully from Britain to Canada and back in 1930. The German Graf Zeppelin girdled the globe, sailing millions of miles without incident. But in 1937 its sister ship the Hindenburg was consumed by fire as it docked in New Jersey. With the coming of World War II, and the rapid progress of fixed-wing aircraft, the airship and its advanced technology would be brutally truncated.
John Swinfield is a journalist, broadcaster and maritime historian. His history Airship: design, development and disaster is published by Bloomsbury.