In the final artwork reveal of 2018, we're looking at three plates featured in our March books. Do you have a favourite? Let us know in the comments.
Combat 39: Russian Soldier vs Japanese Soldier by David Campbell
Illustrated by Steve Noon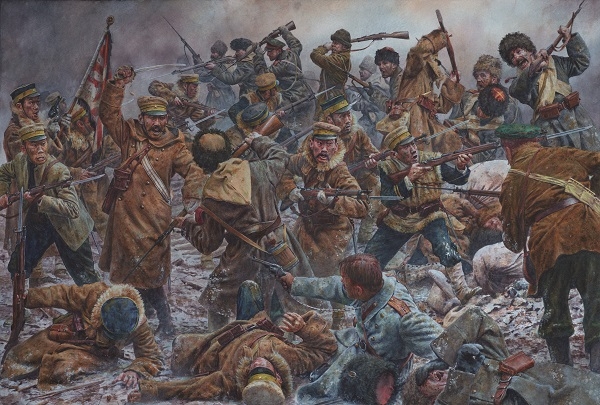 This first image is taken from Russian Soldier vs Japanese Soldier, which delves into the conflict between the two countries over the region of Manchuria. The plate here is titled 'Fighting to the death on 203 Metre Hill, 30 November 1904', and depicts the Japanese's concerted attacks at 203 Metre Hill in an attempt to target the remaining Russian ships at Port Arthur.
Weapon 67: Sniping Rifles on the Eastern Front 1939–45 by Martin Pegler
Illustrated by Alan Gilliand, Johnny Shumate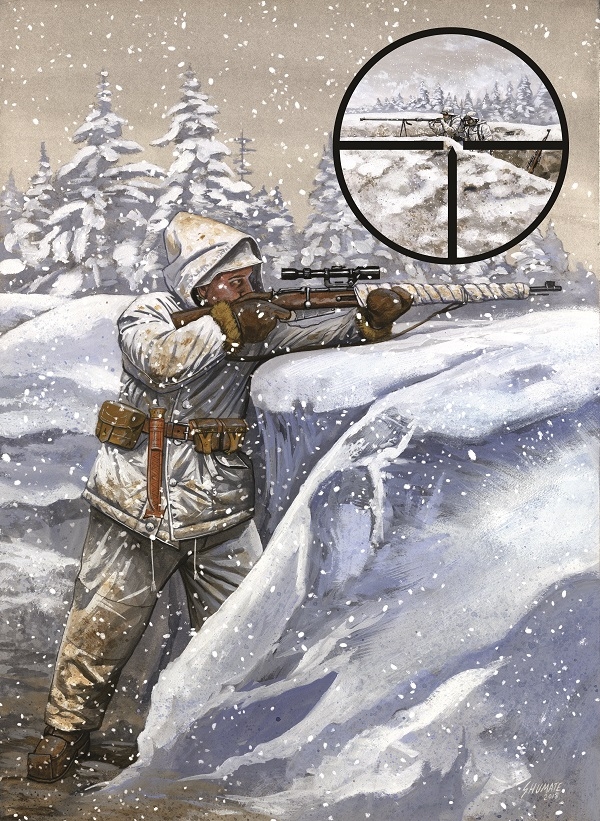 This next image is from Sniping Rifles on the Eastern Front 1939–45 and depicts a Finnish sniper targeting two nearby Germans during the Lapland War. the two Germans have prepared a position from which to use a captured Soviet PTRD-41 antitank rifle as a sniping weapon. The second German has his Gew 43 rifle with Zf 4 scope resting on the edge of the foxhole next to him and looks through binoculars for enemy activity.
Campaign 33: The Aleutians 1942–43 by Brian Lane Herder
Illustrated by Dorothy Hwee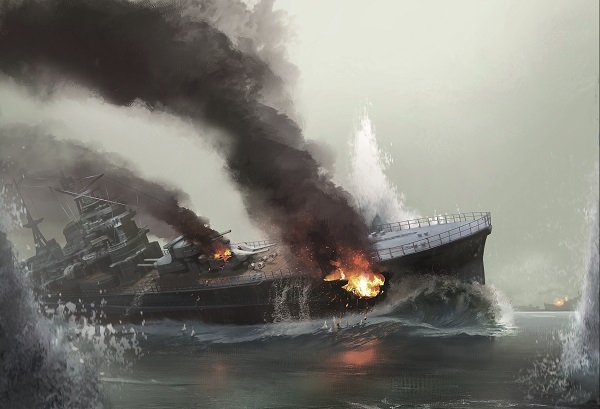 This final plate is a dramatic scene from The Aleutians 1942–43, depicting the climax off the Komandorski Islands on 26 March 1943. Here, the heavy cruiser Nachi is turning hard to starboard, away from the Americans. Nachi is bracketed by Salt Lake City's unexpected (and undyed) high-explosive rounds, which appear to be dropped from high overhead by unseen US bombers. The effect is convincing enough that Nachi's antiaircraft guns begin firing through the low overcast, a spectacle recorded by the Americans.