Here in the UK, we are currently reeling thanks to a twin winter weather offensive, with Storm Emma blasting us from the south-west, and The Beast from the East continuing to advance from Siberia. After struggling through the snow to get to Osprey Towers this morning, we started to think about some of the soldiers who have been forced to fight in freezing, snowy conditions throughout history. Here are some of our favourite pieces of artwork of winter warfare from the Osprey archive...
This plate shows an epic struggle on a snowy garden bridge during the raid on Kira's Mansion during the rebellion of the 47 Ronin.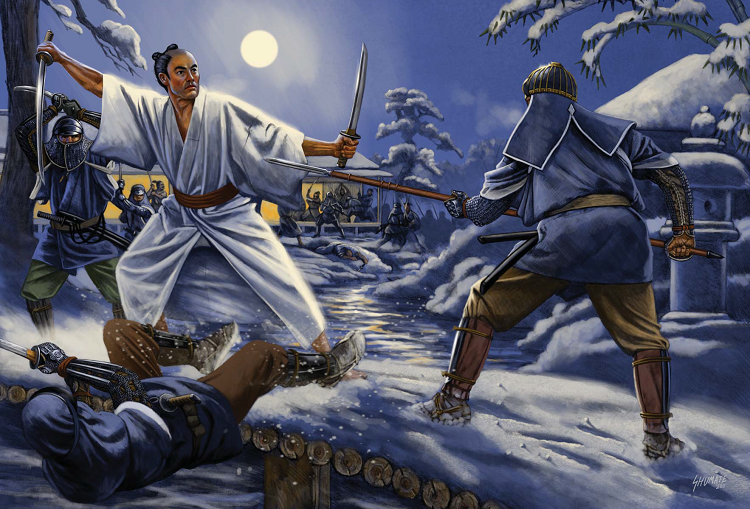 In November 1812, Napoleon was leading his beleaguered Grand Army in its retreat out of Russia, when he was forced to turn and fight the pursuing forces of Marshal Kutuzov. This image depicts a French guard unit facing the twin threat of charging Russian cavalry and artillery fire.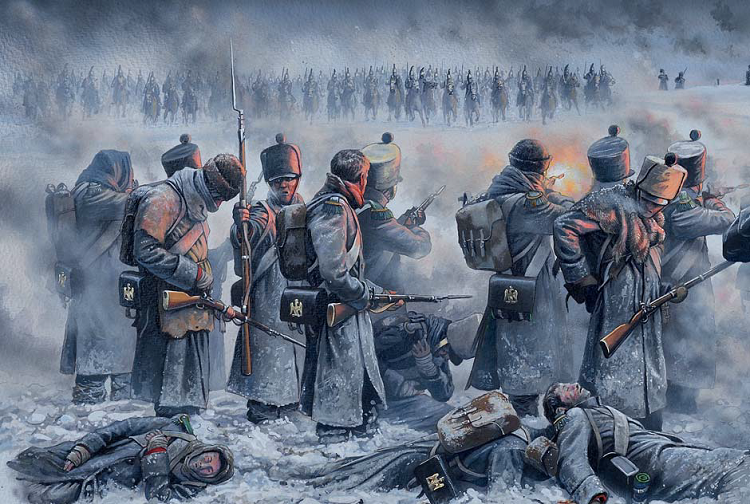 These soldiers of the Fallschirmjäger are managing to shelter from the cold in their bunker. One of them is even managing to catch a quick snooze.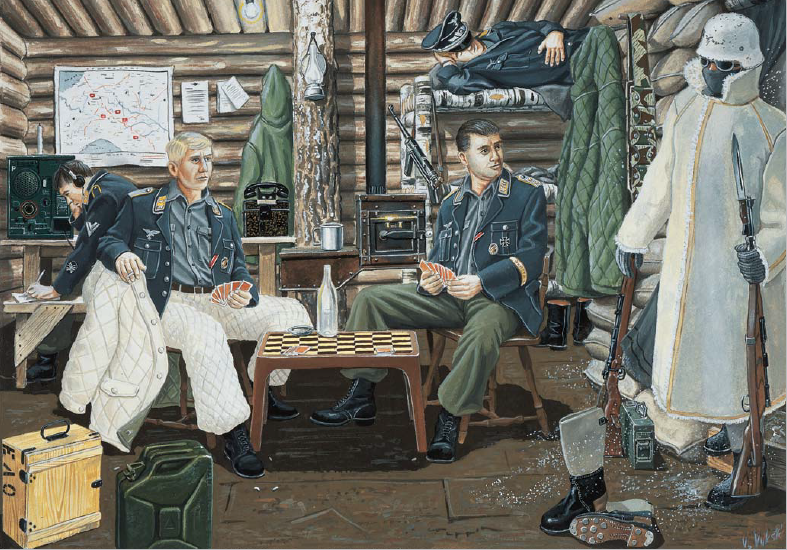 In this furious skirmish, a mixed battlegroup from 8.Panzer-Division, have run into a group of T-34s and Soviet infantry in a forest clearing during a snow shower, resulting in a point-blank battle.
In this image from the war in Afghanistan, troops from the US Army Rangers are laying down suppressive fire to pin down an Al Qaeda-held defensive position on Roberts Ridge.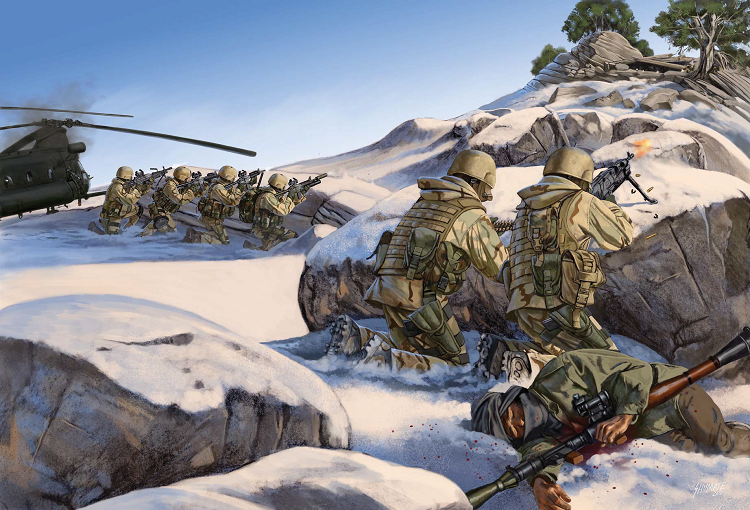 What are some of your favourite Osprey book depicting winter warfare? Let us know in the comments below!