As another month comes to an end, it's time to take a sneak peek into what's to come in our upcoming series books. This month we're looking at our Weapon, New Vanguard and Combat series, so there's sure to be some artwork that will get you excited!
Take a look at the plates below, and don't forget to let us know which is your favourite!
WPN 58: The 'Broomhandle' Mauser by Jonathan Ferguson
Illustrated by Peter Dennis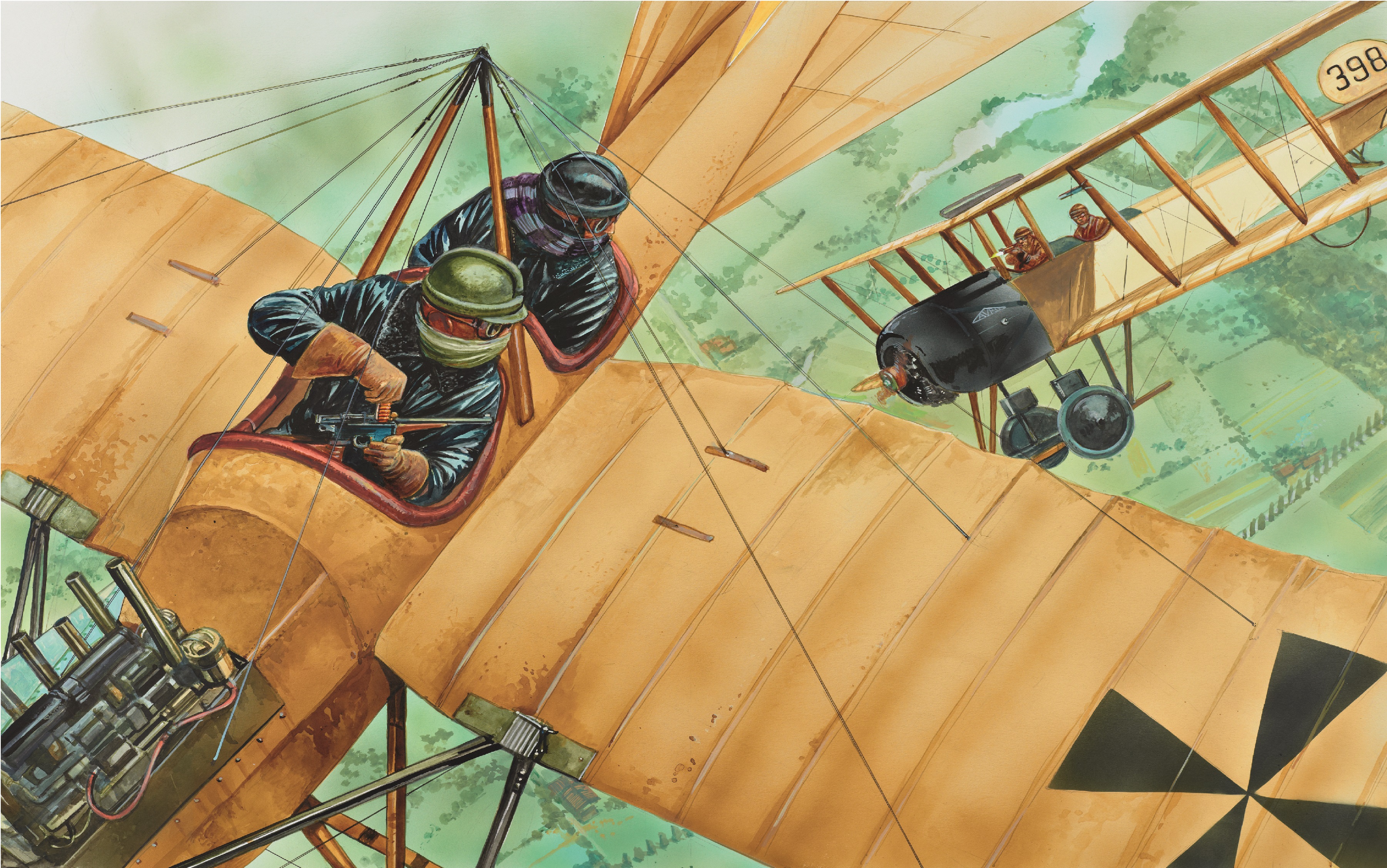 The plate above, featured in The 'Broomhandle' Mauser, depicts the self-loading Mauser pistol being used as an aircrew weapon during an encounter over northern France between a German Etrich Taube monoplane and a British Avro 504 biplane in 1914.
NVG 251: US Navy Escort Carriers 1942–45 by Mark Stille
Illustrated by Paul Wright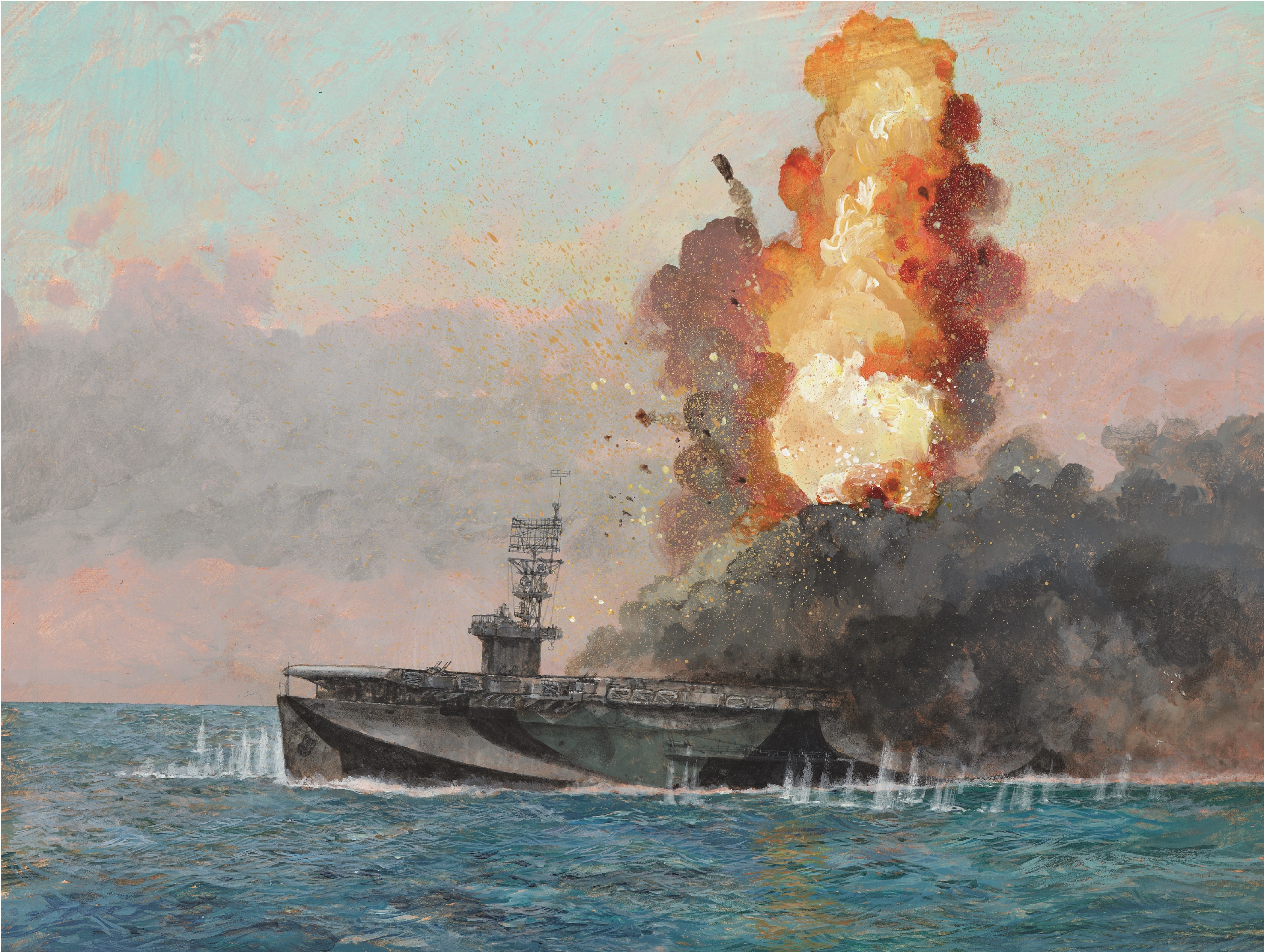 The image here from US Navy Escort Carriers 1942–45 depicts the Japanese kamikaze offensive on 25 October 1944, in which a bomb was dropped on the stem of the USS St Lo . The bomb had penetrated to the hangar deck and exploded above aircraft being refueld and rearmed, meaning the fire could not be contained and led to a series of explotions. This marked the first major warship to sink as the result of a kamikaze attack.
CBT 28: German Soldier vs Soviet Soldier by Chris McNab
Illustrated by Johnny Shumate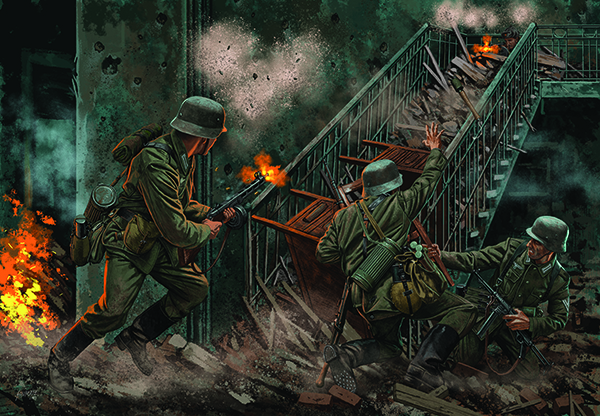 This final image from German Soldier vs Soviet Soldier, depicts men from Pioneer-Batallion 336 and the 334th Rifle Regiment engaging in the horrors of house fighting in the buildings along Prospekt Lenina. The Soviet occupiers have piled the staircase full of rubble to prevent easy passage. Bursts of PPSh-41 fire come from the top of the stairs, which the combat engineers are trying to neutralize with a grenade and a return burst of PPSh-41 fire – the Soviet SMG was extremely popular among German troops as well, who often preferred its reliability and magazine capacity to those of the German-issue MP 40.
---
That's all the previews for this month, but if you'd like to see more artwork from upcoming books, take a look at September's sneak peek. The 'Broomhandle' Mauser, US Navy Escort Carriers 1942–45 and German Soldier vs Soviet Soldier along with the rest of our October releases, are now available to preorder. Let us know which you'll be adding to your reading list, and which piece of artwork you're loving this month.