As we near 2018, let's take a look into what's to come with our March artwork reveal!
CAMPAIGN 319: Imphal 1944 by Hemant Singh Katoch
Illustrated by Peter Dennis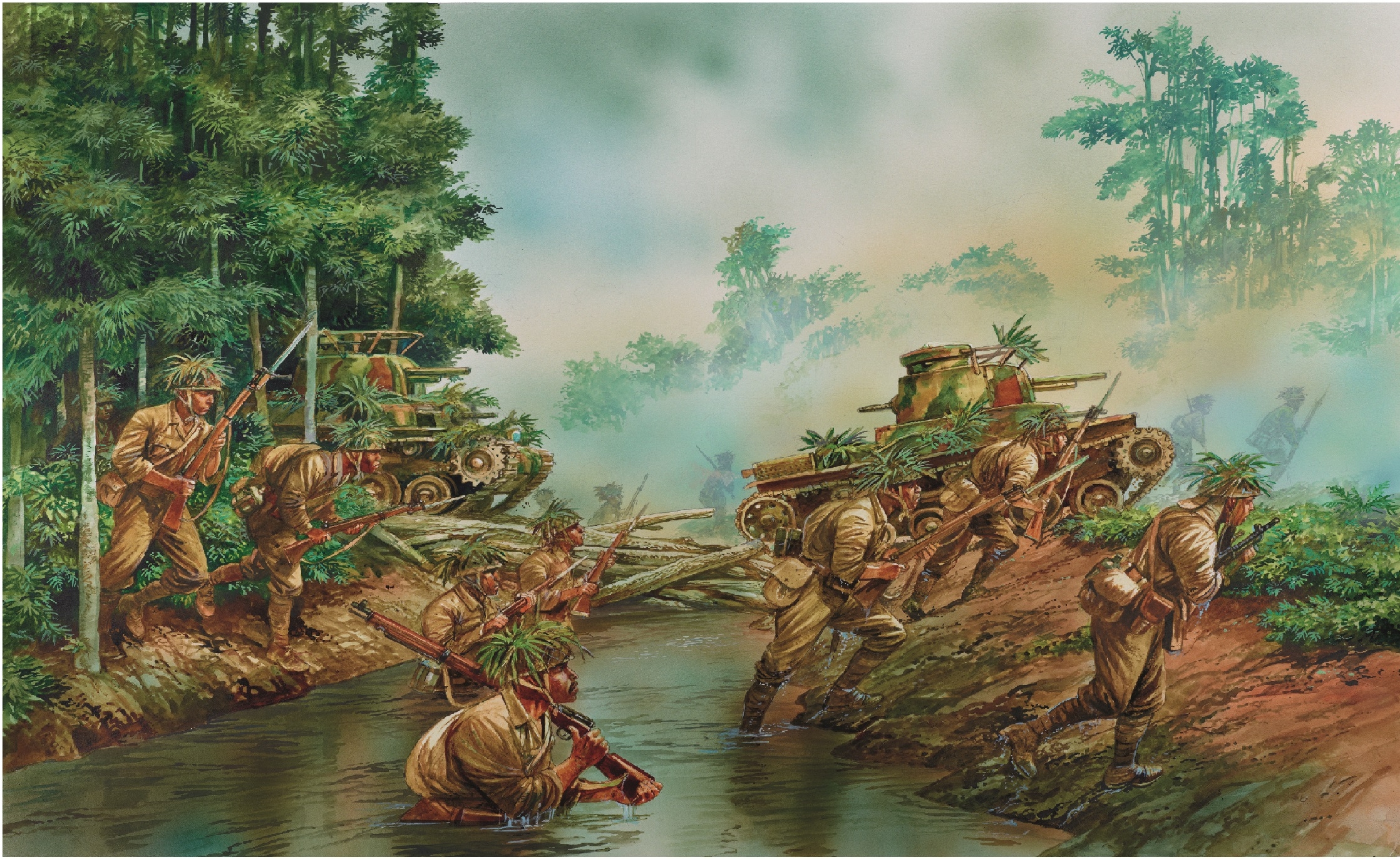 This first image is from Imphal 1944 and shows the Japanese attack in Ningthoukhong on 12 June 1944. Ningthoukhong on the Tiddim Road was the village that witnessed the most fighting between the British and Japanese forces in the Imphal Valley. The image here depicts the Japanese 33rd Division making its last serious effort to break through its approach to Imphal. Intense mortar and artillery bombardments, as well as tank fire, began on 12 June, followed by the frontal Japanese infantry assault over the stream.
X-PLANES 7: North American XB-70 Valkyrie by Peter E. Davies
Illustrated by Wiek Luijken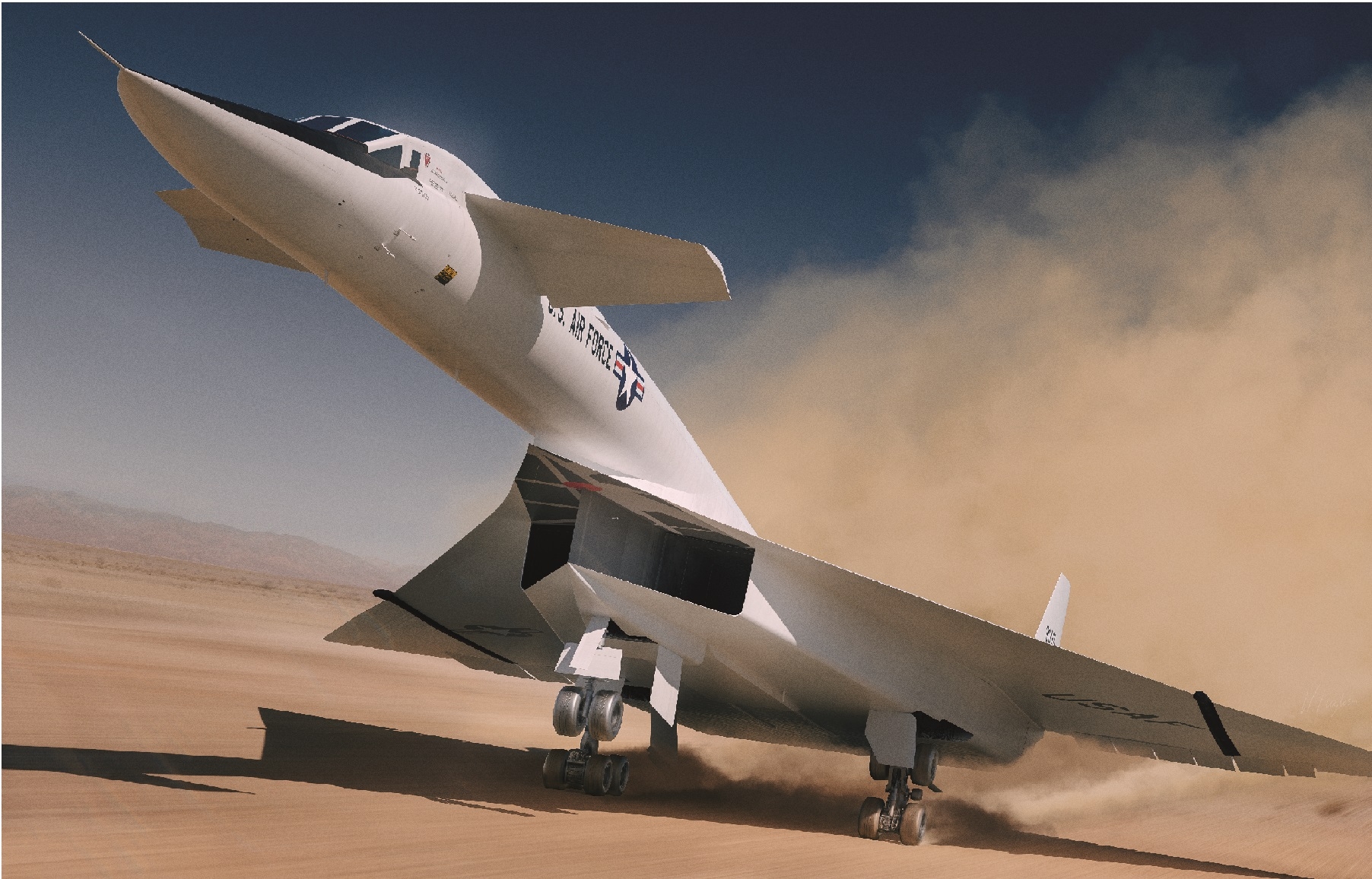 This second image from North American XB-70 Valkyrie depicts the aircraft's famous tip-toe landing on 7 March 1966. Following a minor hydraulic failure, pilot Van Shepard tried to lower the undercarriage before hydraulic pressure fell below the point where it was possible. After touchdown the aircraft swung round in a three-mile curve, causing some damage.
WEAPON 61: The Crossbow by Mike Loades
Illustrated by Peter Dennis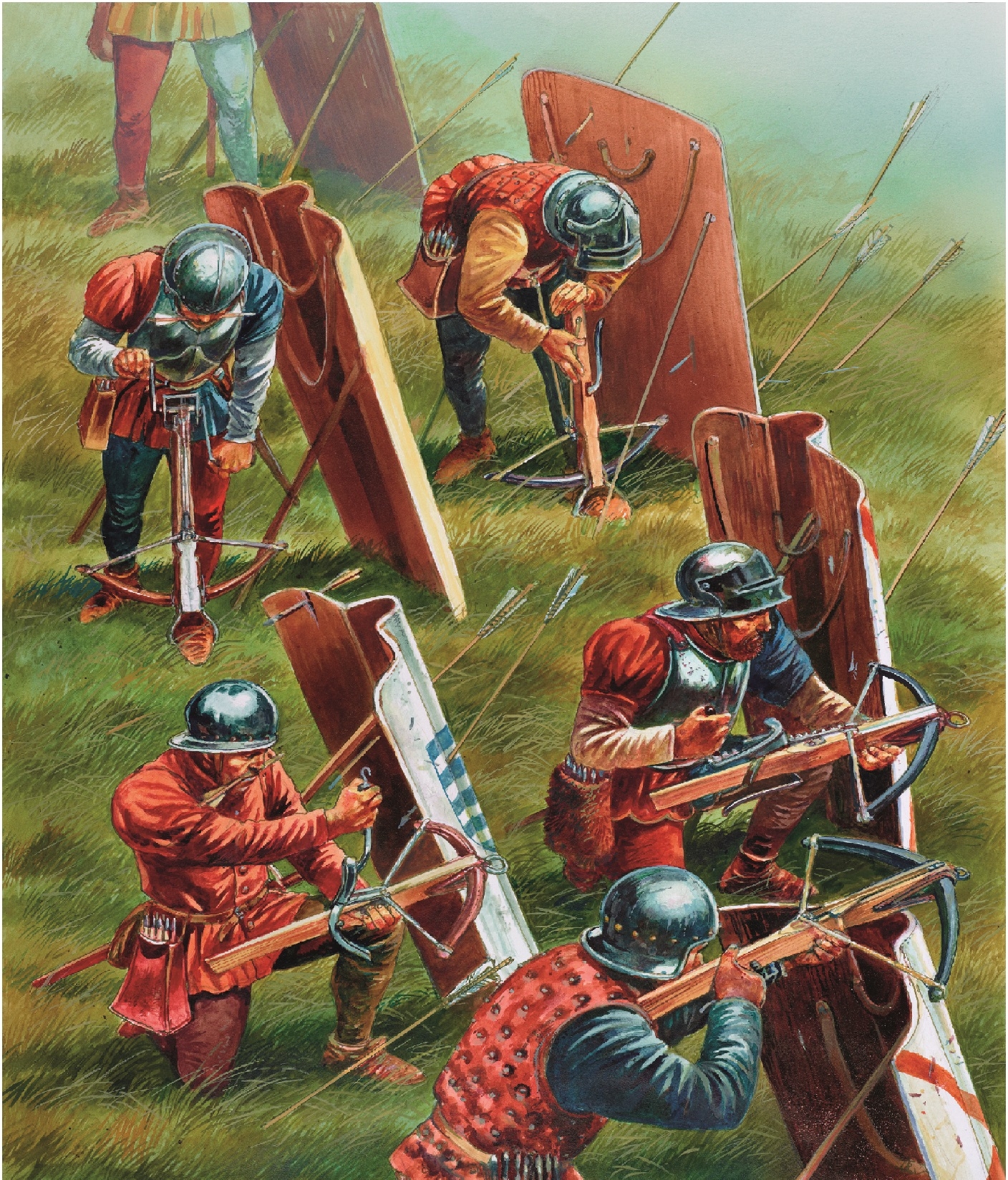 We have another Peter Dennis creation with The Crossbow. This image shows the range of mechanical spanning devices that were available in the 1400s, which gave bows a greater power. Featured in this piece is the windlass (top left), the cordand-pulley (top right), the gaffle (below left) and the cranequin (centre right).
These are now all available for pre-order, along with the rest of our March 2018 titles. Click here to browse the upcoming releases. Don't forget to let us know which plate is your favourite in the comments below!