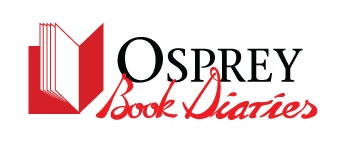 A Little Help from my (Librarian) Friends
Most libraries have special collections. Especially in small public libraries, these contain local history. Often they contain unique, one-of-a-kind material. While many libraries put these collections online, often the material sits in file folders in the special collections section. Frequently this stuff is pure gold for an author researching a book.
In 2009, while writing Roughshod Through Dixie, I was stuck for a bird's-eye-view of Enterprise, a small Mississippi town. I had no clue as to its 1863 appearance. All I found on the Internet was the URL for the Enterprise Public Library, with an email address for the librarian.
I emailed her, outlining my needs. Within a week I had a folder filled with scanned maps, pictures of buildings, local histories – in short, everything I needed to make 1863 Enterprise come to life.
With World War I Seaplane and Aircraft Carriers, I faced a similar problem. The heart of a New Vanguard is the cutaway plate. The right cutaway is the difference between a good New Vanguard and a great New Vanguard. For this subject there is really only one ship that will do for the cutaway – Ark Royal. Why?
Ark Royal was not just one of the first seaplane carriers; this ungainly, plodding warship was the first ship actually designed to carry aircraft. Built on a merchant hull, it proved too slow, but only one other ship specifically designed as an aircraft or seaplane carrier would be built during World War I: HMS Hermes. And, launched in 1918, Hermes was not commissioned until well after the Armistice. The other two aircraft carriers, HMS Argus and Furious, were conversions. So was virtually every other seaplane carrier.
My book proposal went in with Ark Royal as the cutaway. Tom loved the idea. So the contract was written.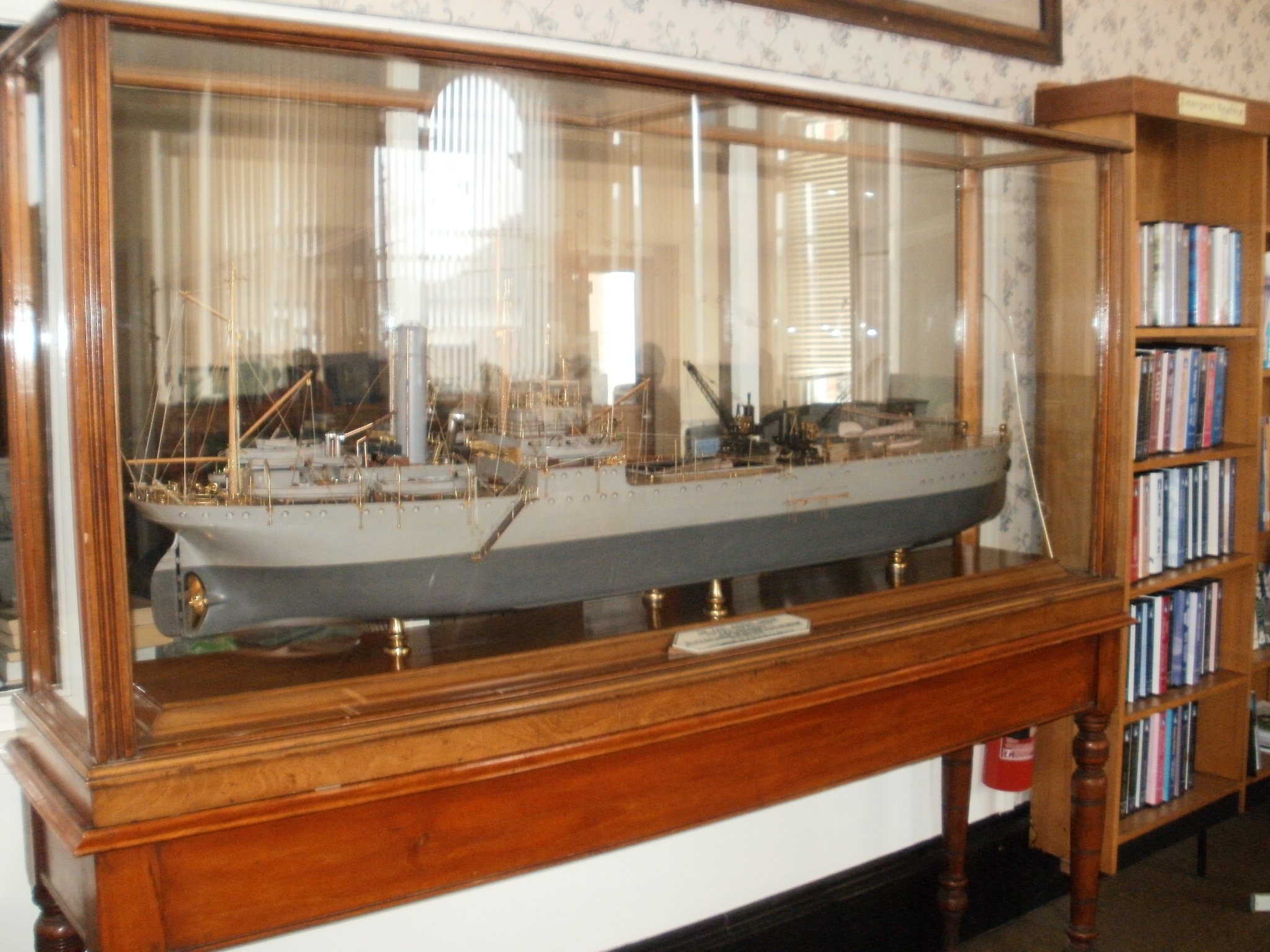 Builders' model of Ark Royal at the Blyth Library
There was one teensy-tiny problem, though. Well, maybe not so tiny. I couldn't be sure of the interior arrangements of Ark Royal. I broke a rule I always follow with New Vanguards – have all the information needed for the cutaway before submitting the proposal, dummy.
But I figured that information had to be somewhere, though. That somewhere proved to be the Blyth Public Library in Northumberland, England.
My logic went like this: Ark Royal was built by the Blyth Shipbuilding Company, in Blyth, Northumberland. It closed in 1967, but Ark Royal was the most famous ship they built. Surely the records of her construction went somewhere. Possibly the local collections of the city's public library.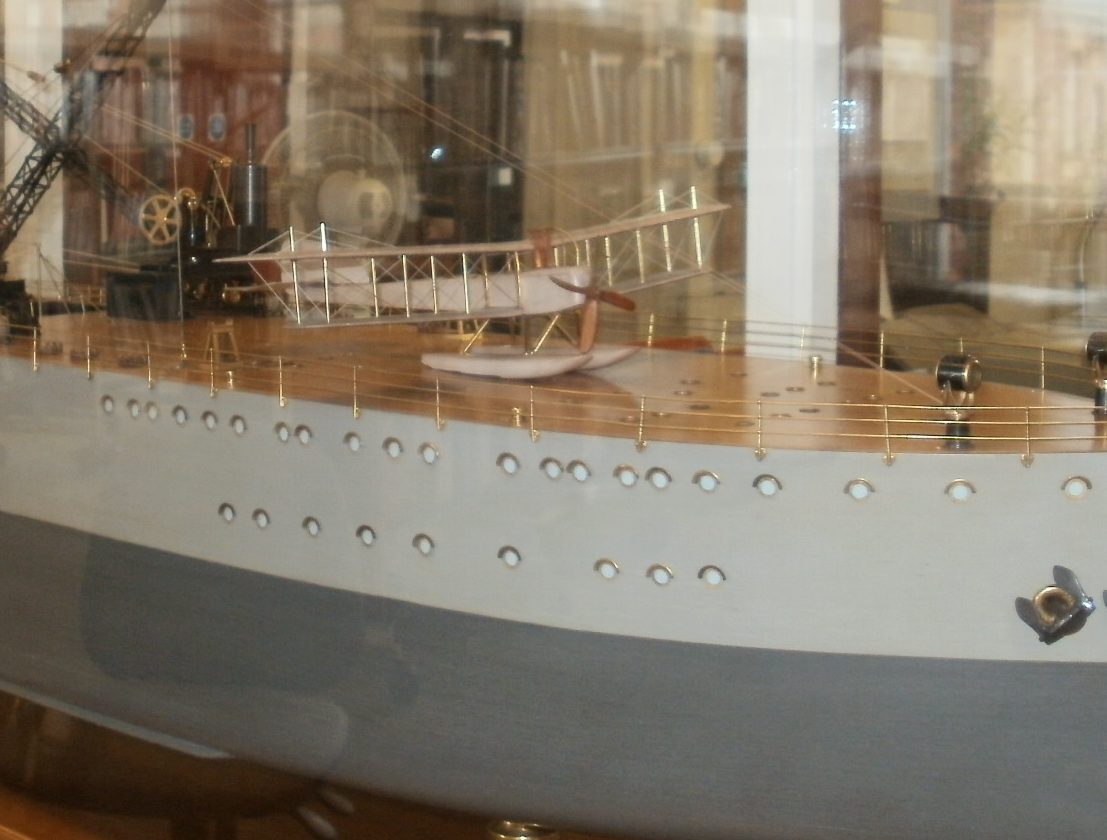 Seaplane on the deck of the Ark Royal model
I emailed Blyth Library (situated in the former Mechanics' Institute), outlining my interest in its native son, Ark Royal, and asking if they could help. A few days later, Maureen Thompson, Library Assistant for Customer & Cultural Services, contacted me.
Could they help? Boy, could they help. Not only was Thompson able to send me drawings showing the interior arrangements of Ark Royal, but also some references to more information about the ship. She even sent me a PDF copy of a history of the ship, written by Robert Balmer, a Blyth resident.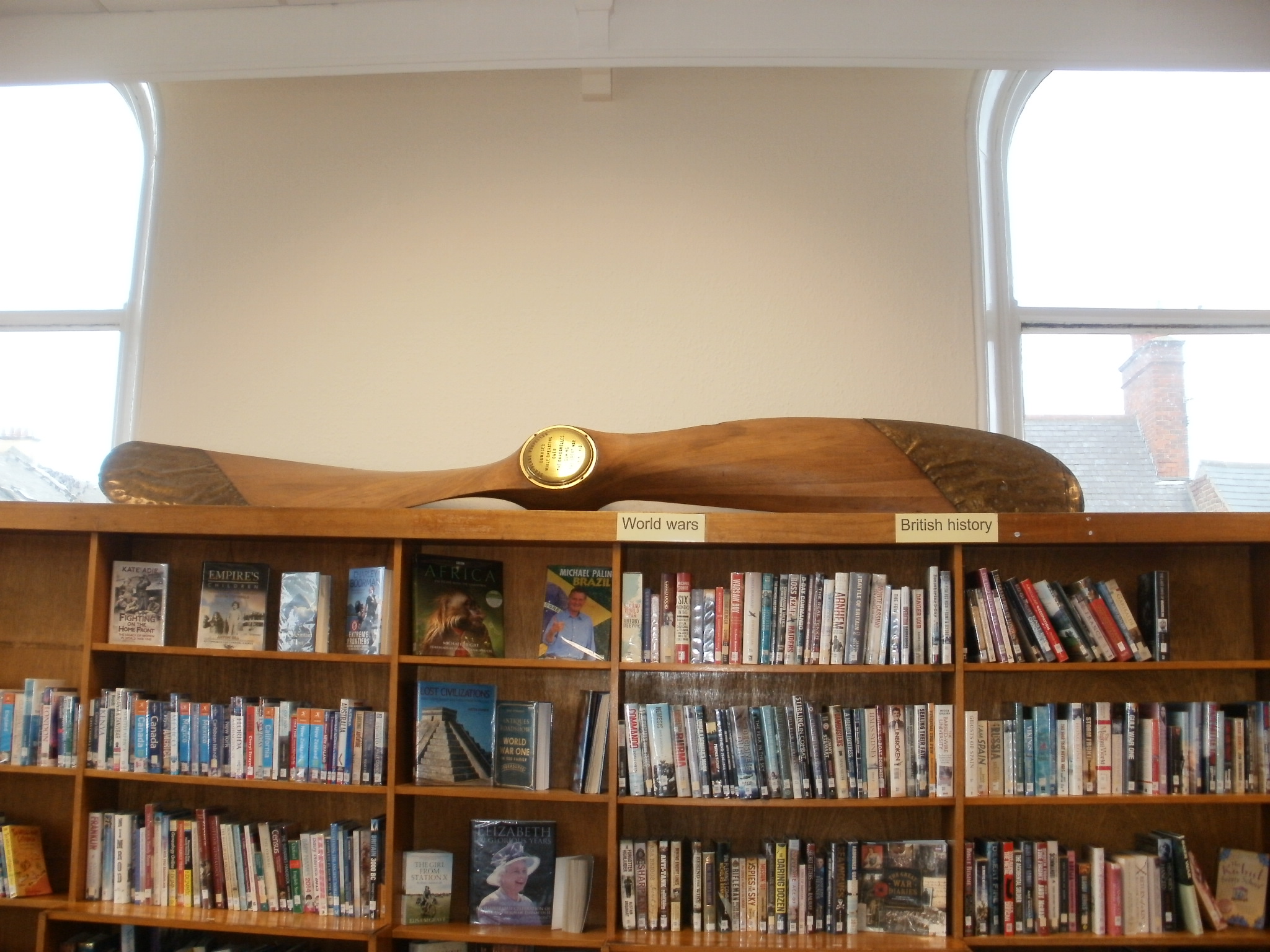 Propeller from a WWI aircraft that flew off HMS Ark Royal
On top of that, Blyth Shipbuilding Company made a builder's model of Ark Royal. Blyth Library inherited the model and had it on display. Maureen Thompson was kind enough to send me some photos of it. As well as that, she sent a photo of an aircraft propeller from an aircraft that flew off Ark Royal, also on display at Blyth Library.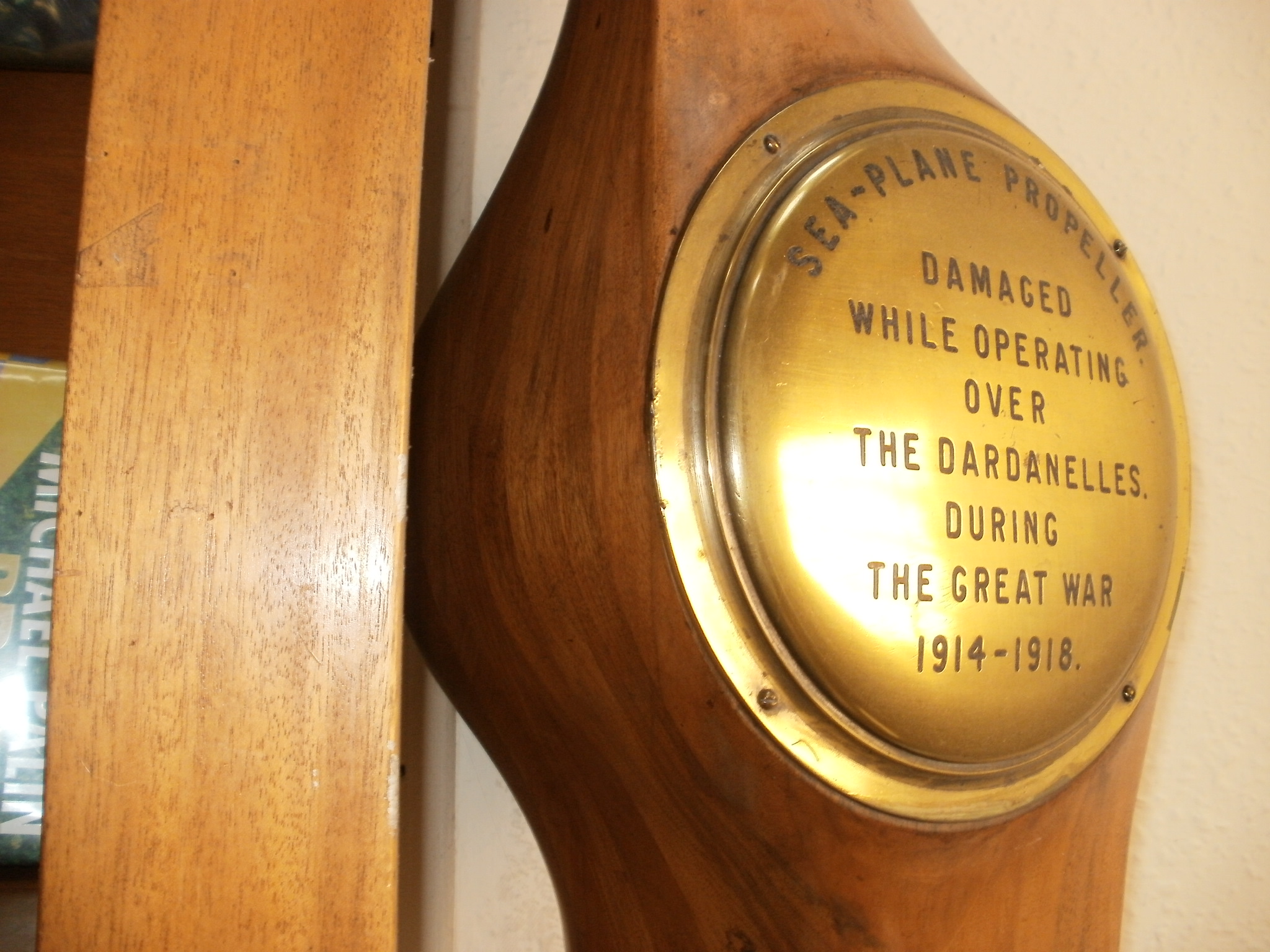 Close-up of the propeller hub
So, three cheers for libraries and special collections, and a hearty hurrah for Blyth Library and the delightful Maureen Thompson. Libraries and librarians are the greatest ever things ever.